Woman pledges to cover body in tattoos after beating cancer
Duisburg, Germany – After beating bone cancer, tattoo artist Lisa Scheer decided to cover her body entirely with ink.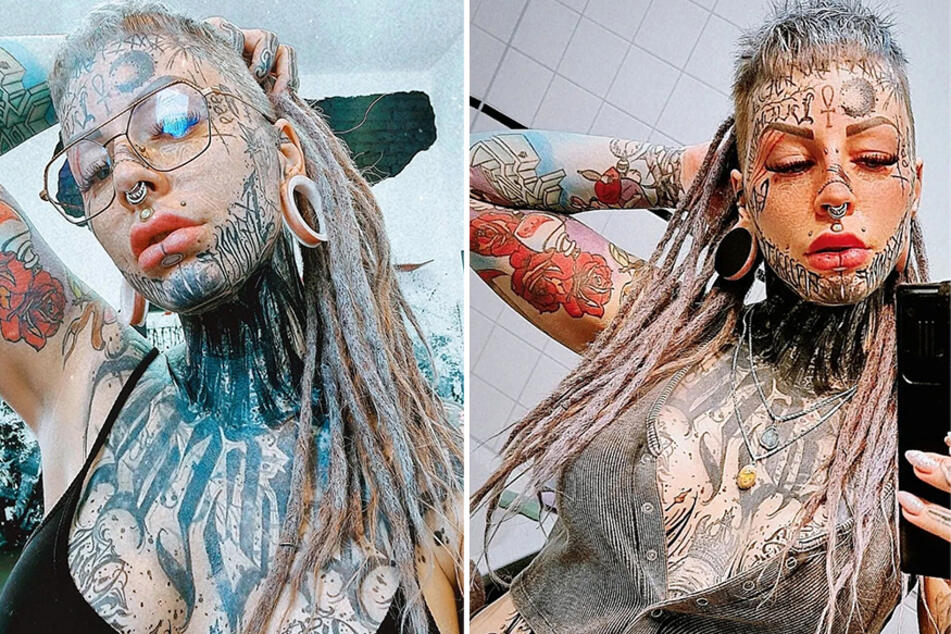 When Lisa was 12, she was diagnosed with bone cancer in her right leg.
Though doctors were able to remove the tumor, she opted to have her leg amputated in 2016. Now, she's dedicated to celebrate her life and individuality by way of body ink.
"I started with tattoos when I was 17 and was punk before that," Lisa told News 24. "I just love being individual and have always been different from everyone."
Lisa's Instagram account shows off her growing collection of body art, with tattoos on her face, neck, arms, chest, and legs. In addition to her ink, Lisa has several piercings, gauged earlobes, and her tongue split.
Talking of people's reaction to her look, she told News 24, "It's not to everyone's taste," but added, "most people think it's a great fit for me and my person."
She also told the publication that she wants "to be completely [and] fully tattooed."
The only advice she gives those who are thinking of dabbling in body art or modifications is "to do what you want [because] it is your body."
We couldn't have said it better ourselves!
Cover photo: Collage: Screenshot/Instagram/chaos.cat.ls