Woman tells tattoo tale of botched ink fail: "The worst tattoo you will ever see"
There's nothing worse than a botched tattoo job, and one woman's ink fail that she's dubbed "the worst tattoo you will ever see" will have you feeling grateful the tattoo isn't on you.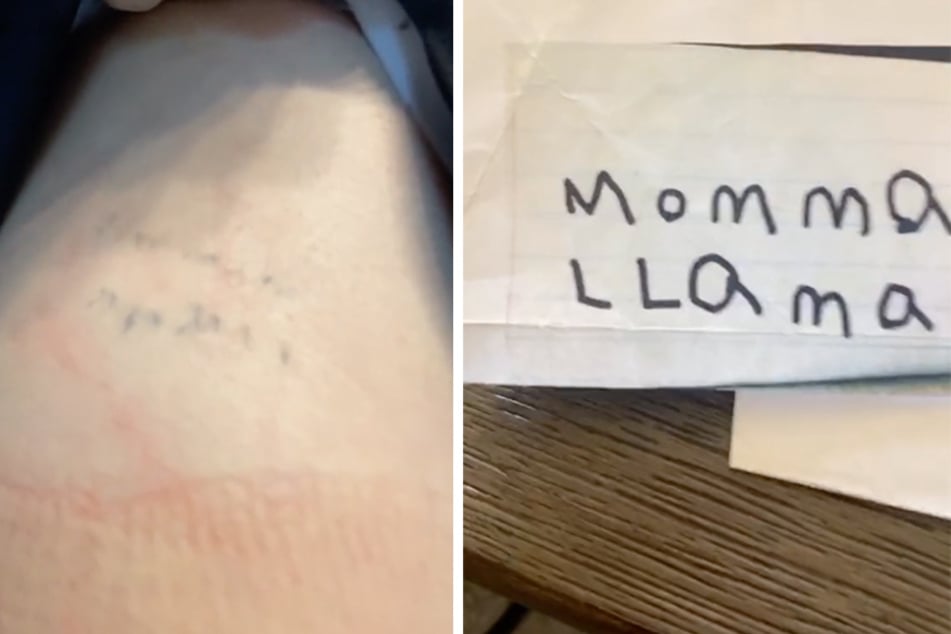 One woman has a tattoo she isn't too proud of, and once you see it, you'll understand.
TikTok user Krista Torres sounded off about her past tattoo fail, which has quite a cute backstory.
In the clip, Torres starts by saying, "So I have a really botched tattoo and I'm going to show you guys, don't laugh."
She proceeds to explain that she "wanted something that was going to be really special to me and my son was five or six years old at the time and he had the cutest handwriting."
Because her son always calls her "momma llama," she decided to have him write it down so she could have the nickname tattooed on her in his handwriting.
"Weird, but kind of cute, right?" she added.

After showing what the adorable writing looks like, Torres then dishes about the less-than-ideal spot she opted to get the ink: under her bra band.
"So I have no idea why I decided to put it here, but anyway, it's literally just botched chicken scratch," she noted of her sentimental ink.
TikTok users relate to sentimental tattoo fail
The original poster headed to the comments section below the TikTok to share a common run-in she has thanks to her ink.
"People at the pool: 'hey you got a little pen mark on your side' as they try to rub it off...Me: 'nah that's my tat.'"
Though Torres seems less thank stoked about her ink, others raved over it in the comments, with one user writing, "I love that idea I can't wait to get a tattoo dedicated to my son," while another said, "Awww...I have my daughters name in her writing on my wrist..She was in preschool."
Though the tattoo itself may be faded, it's the sentimental value that counts.
Cover photo: Collage: Screenshot/TikTok/@callmekristatorres