Woman's face tattoo oddly falls off days after getting inked
Ft. Lauderdale, Florida - One woman decided to get a face tattoo, but three day after getting inked, she was stunned to find it no longer existed.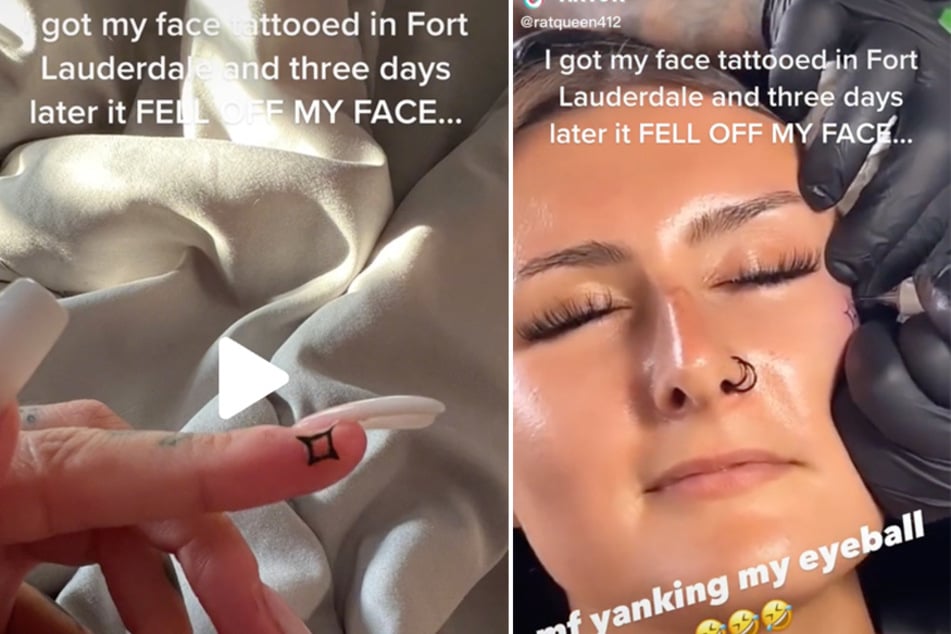 One thing everyone knows about tattoos is that they last forever. Or, at least, they should.
However, that wasn't the case for one TikToker. In a video that's amassed 1.9 million views in a matter of days, 22-year-old Alaina is seen getting a face tattoo, while the on-screen text reads, "I got my face tattooed in Fort Lauderdale and three days later it fell off my face."
The next clip in the vid shows Alaina holding the tattoo on her finger that was once on her face.
TikTok users who clearly aren't fond of face tats sounded off in the comments, calling it "a sign" and "a blessing."
In a follow-up video, Alaina – who got the tattoo redone and has since added another tat next to it – answered some pressing questions people had about why such a thing might happen.
"The ink did not reject from my skin. It was not an allergic reaction. It wasn't anything super serious other than the fact he just didn't go deep enough," she said. "It felt like he was dragging a tip of a pencil ... When I tell you I felt nothing, I felt nothing."
She left the face tattoo haters with one final revelation: "I have a job, I have a career, believe it or not. my job has never cared about any of my tattoos, especially not my face tattoos. I work for a corporate business, I work in an office. they do not care. that is such an old mentality to have."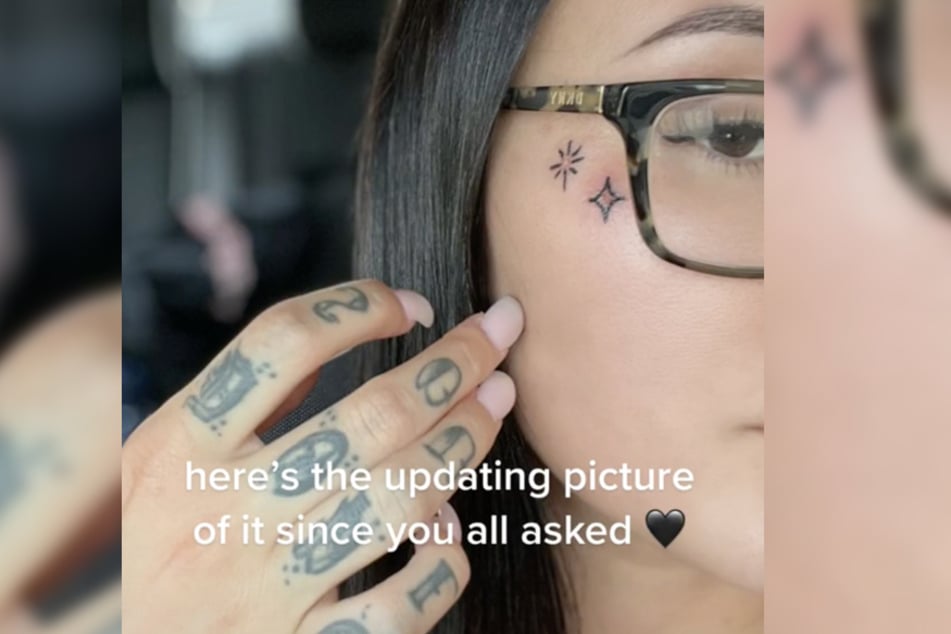 "We just need to get that out of our brains," she said in conclusion, and we couldn't agree more!
Cover photo: Collage: Screenshot/TikTok/ratqueen412