Man with two wives knows how to make a love triangle work: "Have sex often"
Los Angeles, California - Is there enough space in a relationship for three people? For Jimmy Silva, ChaCha VaVoom, and Summer Peltier, the answer is an emphatic yes – which is exactly the word they said to each other when the three got married in April 2019.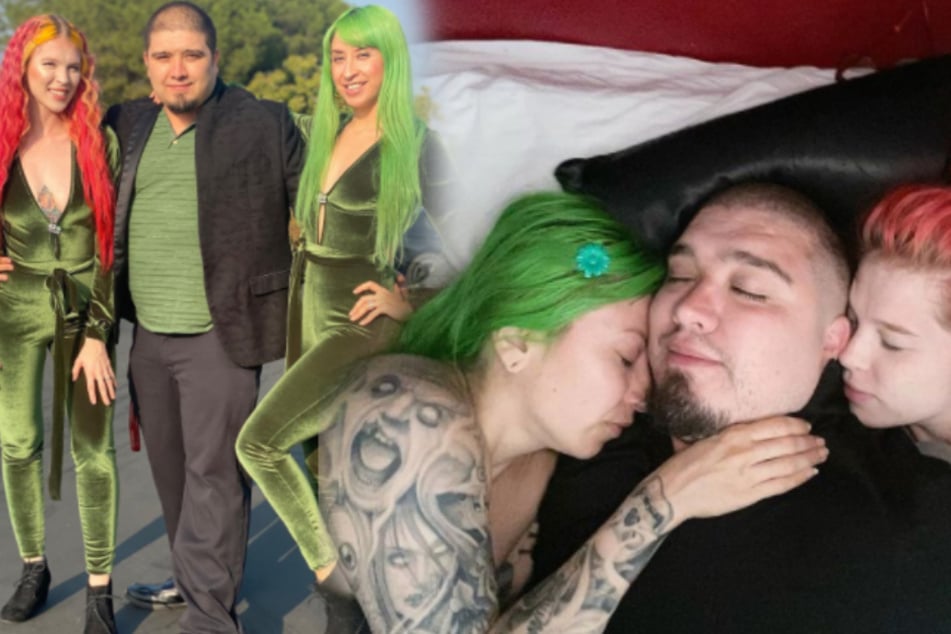 When ChaCha (32) and Jimmy (36) met Summer (26) back in 2013, they were high-school sweethearts. But something had always been missing for ChaCha – she was also attracted to women.
That's why the couple got in touch with Summer. It didn't take long for them to decide that they wanted to live a polyamorous life and become a "throuple."
Things have been going so well that the three got married last year and are now thinking about having children. Jimmy even wants to get both of his wives pregnant at the same time!
On their Instagram page polyam.us – which has 34,400 followers – they always keep their fans up to date.
Recently, the trio posted a list of tips for making this kind of unusual love traingle work.
The most important rule in polyamory – a healthy amount of sex
Number one on their list? "Have sex often. Correction: Have *healthy* sex often." This means always making sure that everyone is having a good time, which requires selflessness and a constant focus on the needs of others.
Communication is crucial, just as it is in a two-person relationship. If it is lacking, unwelcome conflicts can quickly arise.
There's also something to keep in mind when it comes to entertainment: "Never watch an episode of your show without one another. THIS IS IMPORTANT."
In addition, the trio highlighted the importance of openness and honesty when it comes to feelings, as well as treating each other with respect. The main point is to always be there for your partner(s) – the golden rule for making any kind of love last.
For Jimmy, ChaCha, and Summer, trust is indispensable. This is an especially decisive ingredient in polyamorous relationships, because all three are still allowed to be intimate with people outside their marriage.
So far, they don't seem to have any trouble sticking to these rules. Their arrangement might be unorthodox, but it works.
Cover photo: Screenshot/Instagram/polyam.us