AIDS Walk New York 2023 gets soaked in sunshine as thousands take to Central Park
New York, New York – The weather couldn't have been more perfect in New York City for this year's AIDS Walk New York, as the successful event was soaked in sunshine. TAG24 was on the ground for the sunny celebration.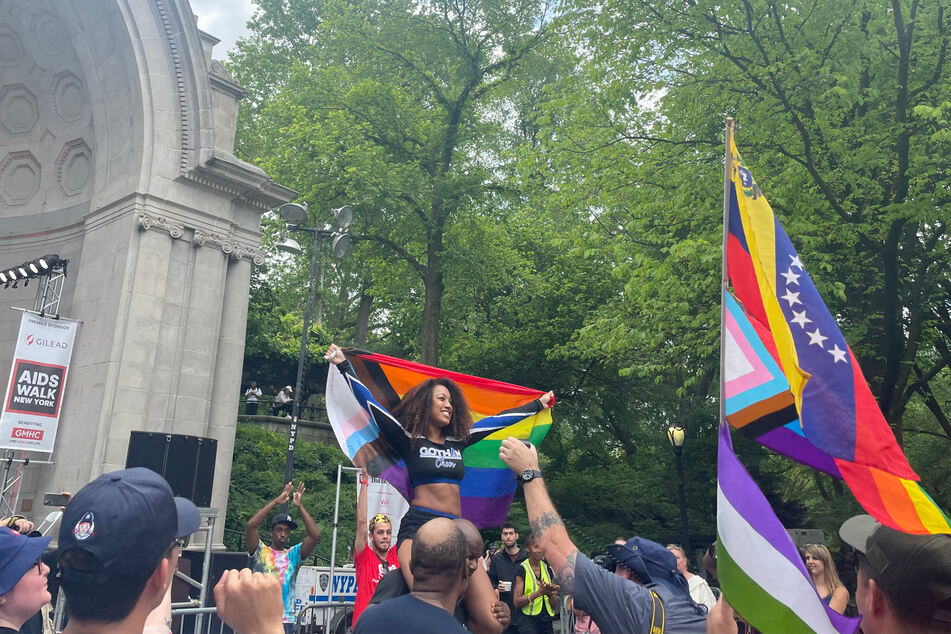 Over 10,000 participants gathered in Central Park on Sunday, passing under a rainbow archway at the walk's starting point at the end of The Mall and looping four miles to mark the annual event.
TAG24 NEWS spoke to some first-time walkers at the finish line, who were elated to be among the crowd.
"I had an amazing time," said Edward, who is originally from the Dominican Republic. "I came from upstate New York, and I had fun. It was my first time here, and I definitely enjoyed it."
"It was satisfying," his friend Christy chimed in.
This year's 38th annual AIDS Walk raised $2,102,534 for Gay Men's Health Crisis and other HIV and AIDS service organizations in the tri-state area. The event helps raise funds, awareness, and remember those affected by and lost to HIV/AIDS. It has become the largest AIDS fundraising event in the world since its beginning in 1986.
As last year's walk marked its in-person return from Covid, this year's had powerful moments memorializing those lost to the disease, while building on the uplifting spirit of its community.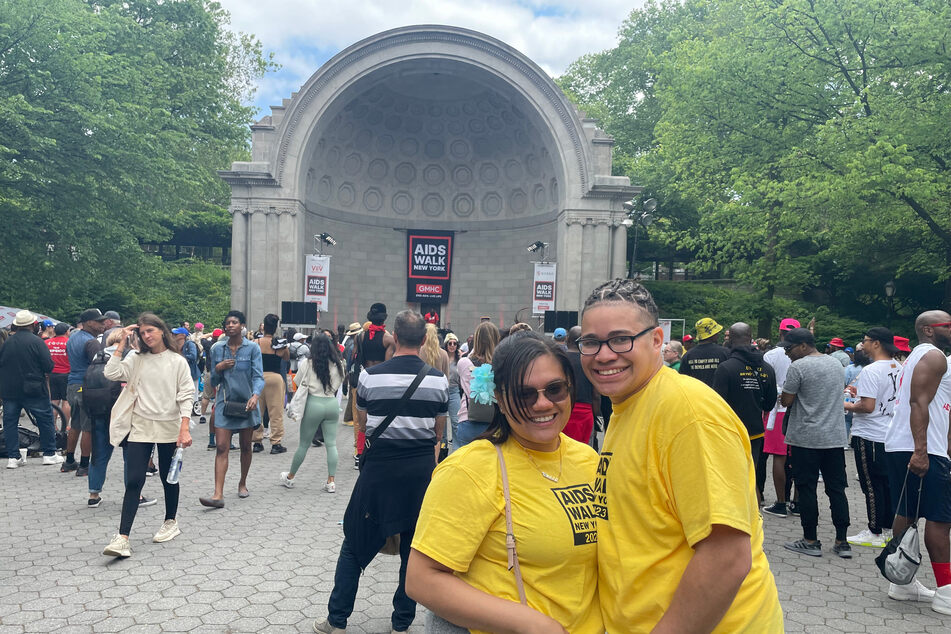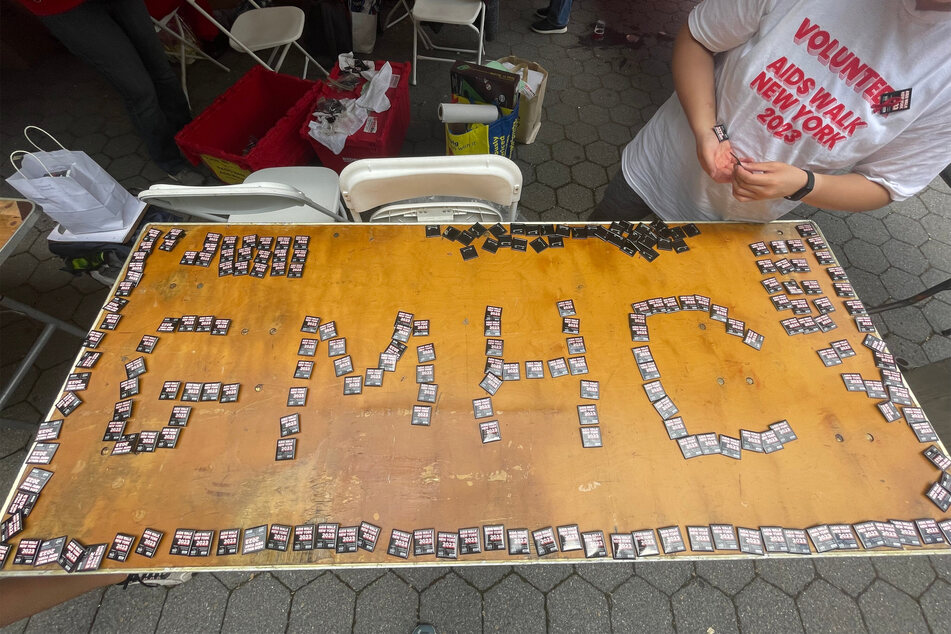 AIDS Walk New York 2023 was a sunshine-filled celebration and memorial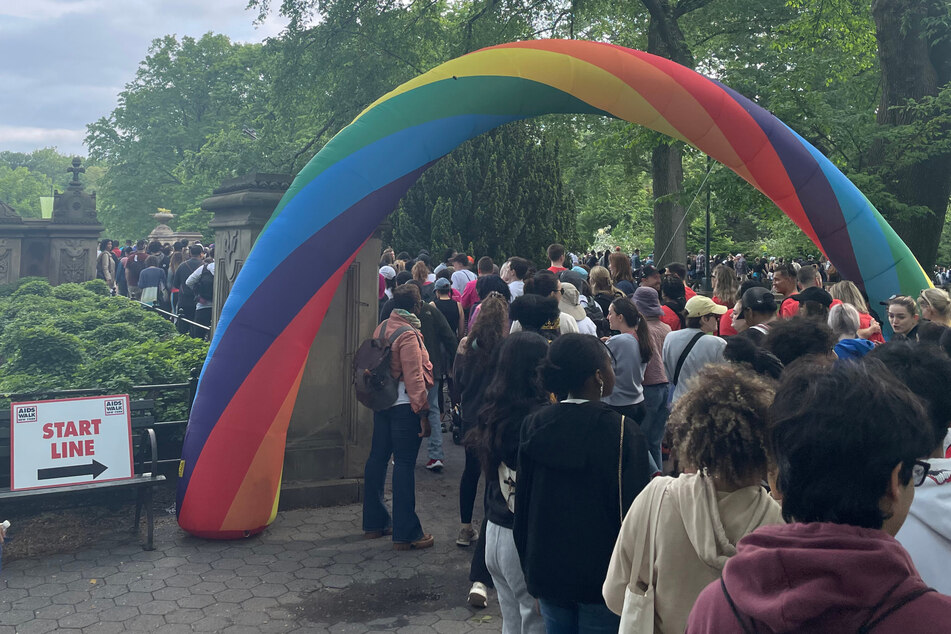 2023's opening ceremony kicked off the festivities at 9 AM and featured speeches on the Naumburg Bandshell stage from organizers and NYC's elected representatives. It also included a performance by the NYC Gay Men's Chorus and a Masala Bhangra Dance warm-up.
"Thank you for being here... Thank you for your hearts and your care," Broadway actor Javier Muñoz told the crowd.
Along the park route were lots of four-legged walkers in New York's dog friends, plenty of rainbow and proud LGBTQ+ flags, and a sprinkling of cheerleaders from Gotham Cheer – who again met marchers after the finish line to instigate a dance party in front of the bandshell. The midday celebration was complete with a DJ spinning disco-inspired tunes for finishers that were grateful for the sunshine.
"My favorite part was the dancing at the end where everybody celebrated the day, and why they are here. Everybody is so happy," Lisa, another first-time walker, told TAG24 after finishing a round of the Electric Slide.
"I was so happy that I could be part of it and walk with the crowd and be here with everybody."
The happiness, in the face of a disease that has affected everyone gathered, certainly shined through.
Cover photo: TAG24/Lena Grotticelli