AIDS Walk New York brings "great vibes" in rainbow return to Central Park
New York, New York – AIDS Walk New York returned in-person in full force on Sunday, bringing together thousands for "great vibes" and a moving morning in Central Park. TAG24 was on the vibrant and rainbow-filled scene.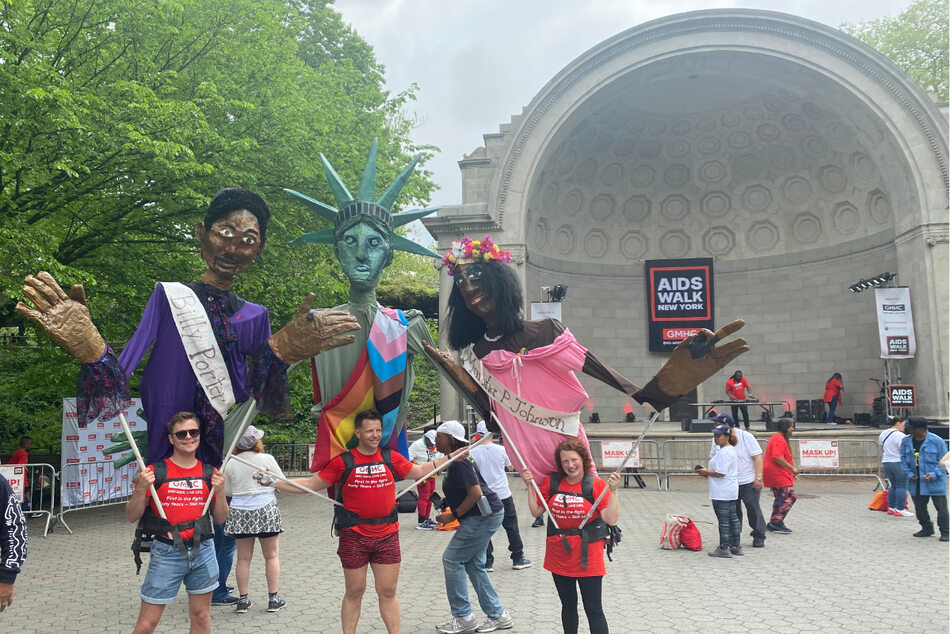 Thousands took to the famed Mall in Manhattan's Central Park on Sunday for the largest walkathon in the world, and the biggest HIV and AIDS fundraiser of them all.
Walkers and runners strutted their stuff on the four-mile course around the upper half of the park's loop, which was sprinkled with musicians, drumlines, and cheerleaders. Many wore t-shirts in support of the LGBTQ+ community and honored loved ones lost to the AIDS pandemic.
TAG24 spoke to walkers who were "loving the great vibes" and "just happy to be here" after the last two years of walks went virtual due to the newest pandemic, Covid-19.
This year's event raised $2.2 million for the Gay Men's Health Crisis (GMHC) and over 50 other local AIDS service organizations.
The festivities kicked off at the Naumberg Bandshell with runners taking off ahead of a 9 AM aerobics warm up. A poignant opening ceremony, flooded with Broadway and TV stars, pointed out the ongoing AIDS crisis and brought attention to the health crises of today.
"This AIDS walk is happening at a particular moment in our nation's history, when many of the hard won gains of the last 50 years are in peril," chair of GMHC board of directors John Mallow told the crowd. "We know that abortion is healthcare. We stand against the forces trying to restrict a woman's right to control her own body."
"We will protect women. We will stay out of the closet. We will refuse to be ashamed about HIV, and we will fight back," he added.
Larger than life dancing puppets of gay rights icons Billy Porter, Keith Haring, Simon Nkoli, and Marsha P. Johnson encouraged walkers along the route, and welcomed finshers to a DJ dance party back at the bandshell.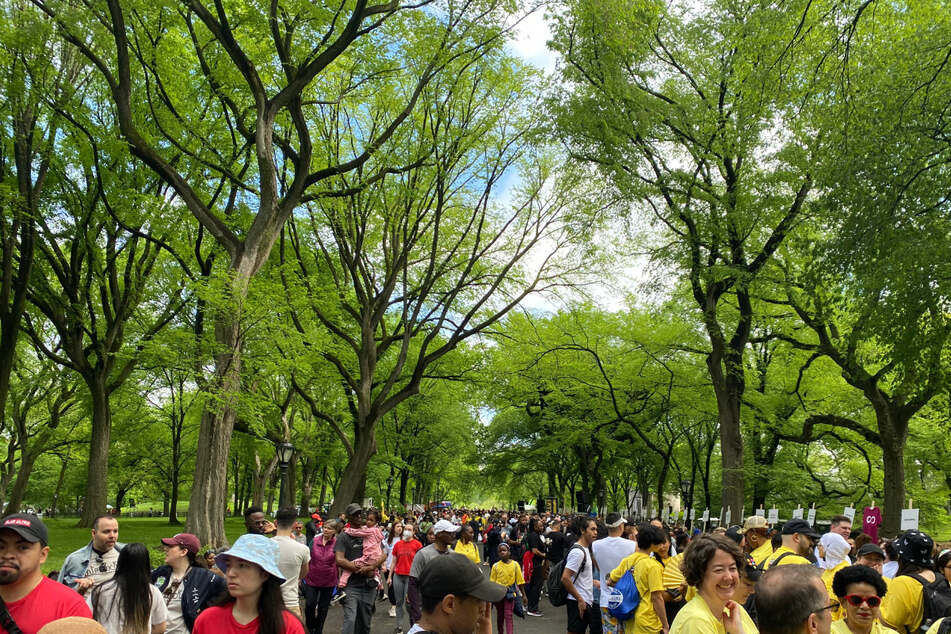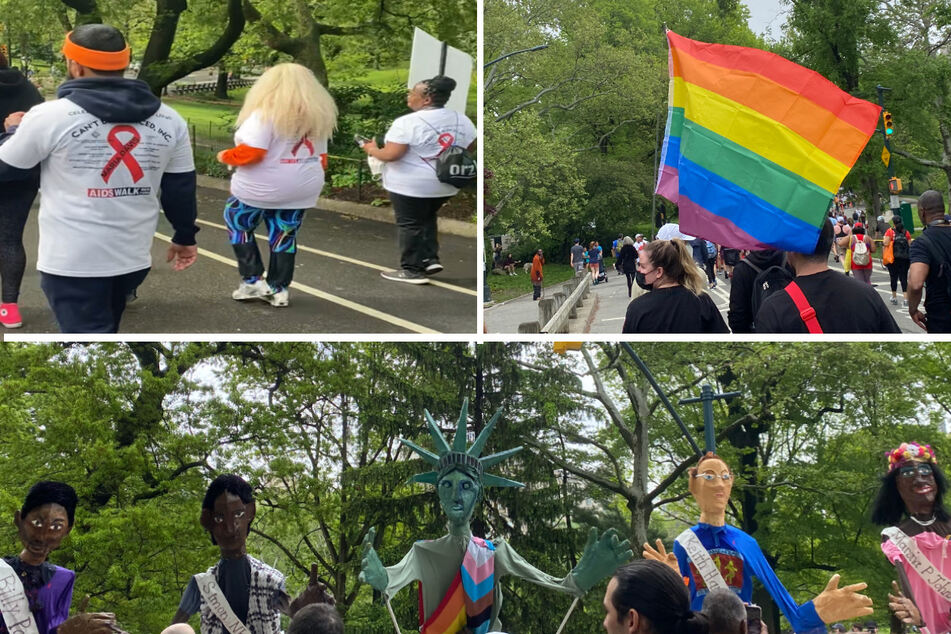 AIDS Walk New York inspires first-time walkers and seasoned vets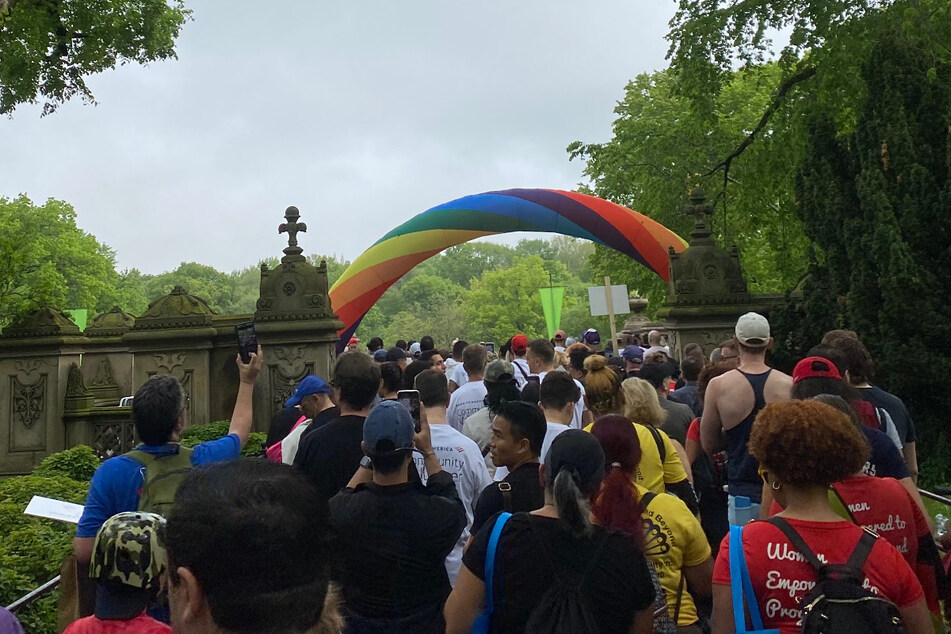 Most walkers were seasoned participants, yet TAG24 found some who were experiencing the event's magic for the first time.
Christopher Perez told TAG24 he was "super excited" to be at his first AIDS Walk this year.
"I'm very happy to be a part of this tradition that is unfortunately still something we need to overcome as a world," he said.
The first AIDS Walk New York was held in 1986 "out of the anguish of gay men in neighborhoods from Greenwich Village to Harlem who were first besieged by the deadly new disease," according to the fundraiser's website.
In the decades since, the event has become a marker of medical progress, societal change, and human resilience.

"We're really blessed that so many people have the initiative and sense of purpose to be doing this together from all different walks of life," Perez said. "It's really heartwarming."
Cover photo: Lena Grotticelli