Exclusive: Broadway icon LaChanze talks theater's new generation and upcoming hot shows
New York, New York - You might know her from her Tony-winning turn as Celie in the musical production of The Color Purple. Or maybe you know her voice as one of the famous Muses turning Hercules from "Zero to Hero" in the classic Disney film.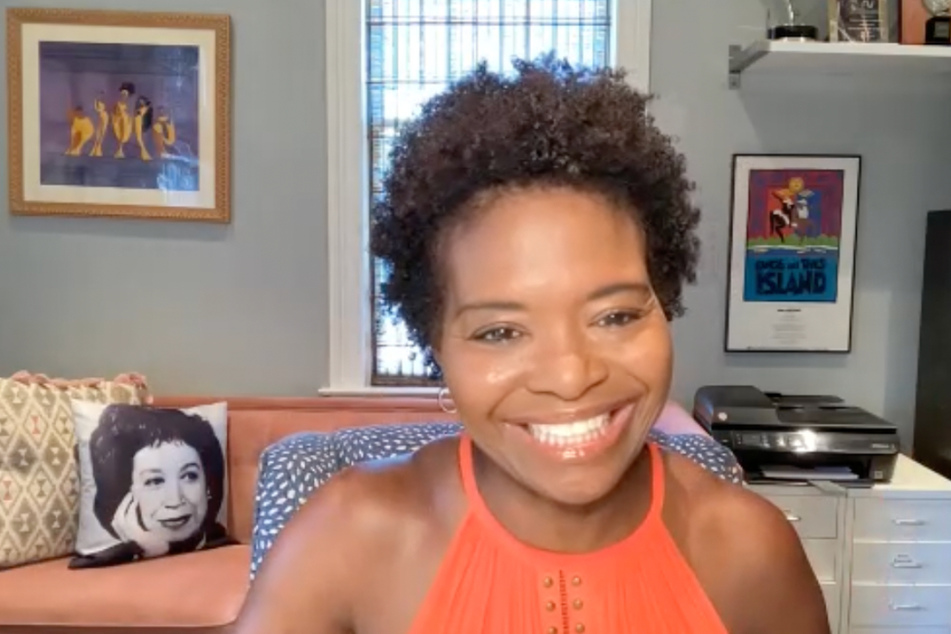 But if there's anything to be said about Broadway icon LaChanze, it's that she's been a force on the stage and screen – and she's not stopping there.

The star is empowering the next generation of artists to take things into their own hands, and is bringing new works to Broadway herself.
"We're in a time when we could use some fresh stories," she told TAG24.
LaChanze has taken the reins as a producer on two of Broadway's most highly anticipated shows: Kimberley Akimbo – a brand-new '90s-tinged musical – and Topdog/Underdog, a revival of a Pulitzer Prize-winning play that's getting an updated spin.
Now, she's sharing her secrets on how others can be movers, shakers, and changemakers, too.
LaChanze gives advice to young artists and changemakers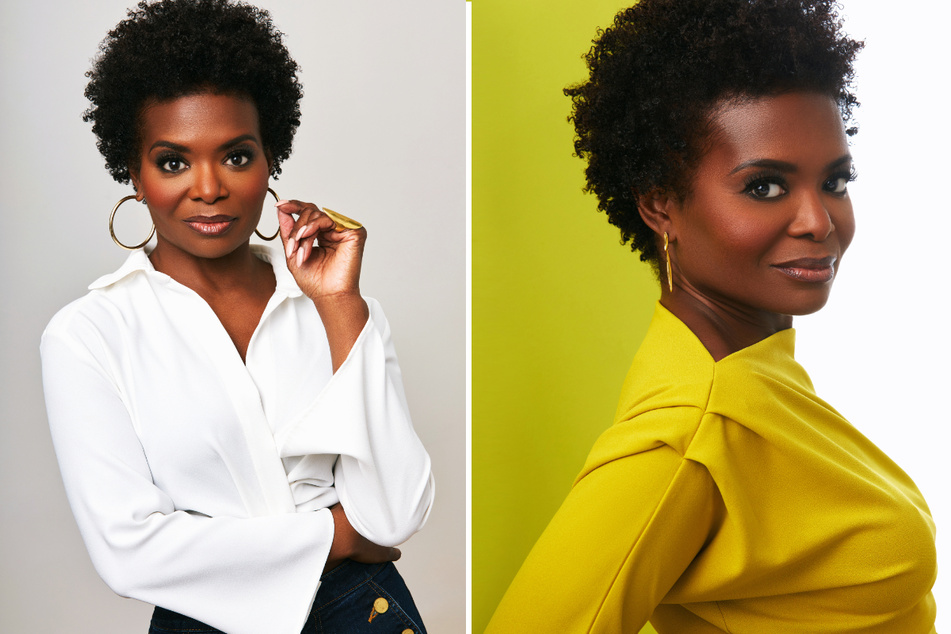 LaChanze's love for live theater started at a young age. Hailing from a Coast Guard family who moved around a lot as she grew up, she found singing and dance as places to fit in when it was hard to make friends.
"The theater community, that's where my tribe was. And no matter if I was new to the community or not, I was welcomed," she recalled.
She still feels the same way about being on stage.
"It's who I am. It's my home. It's my tribe. It's my people. I find the most expression and joy in being myself through theater," she insisted. "There's nothing like the exchange between live performers and the audience."
That's why she's so passionate that young actors, and those in any field, turn inward when plugging away at challenging projects, or when rejections pile up.
Her advice is simple yet effective: "Stay focused on your work and what you're doing, not the gossip or the rumors in the room."
"Your talent is unique. And we need to see yours. And if you're so distracted by comparing yourself to others or listening to the naysayers, you won't go far. So focus, focus, focus, and keep your eye on the prize."
And most importantly, "have fun!"
LaChanze shares one of her proudest moments yet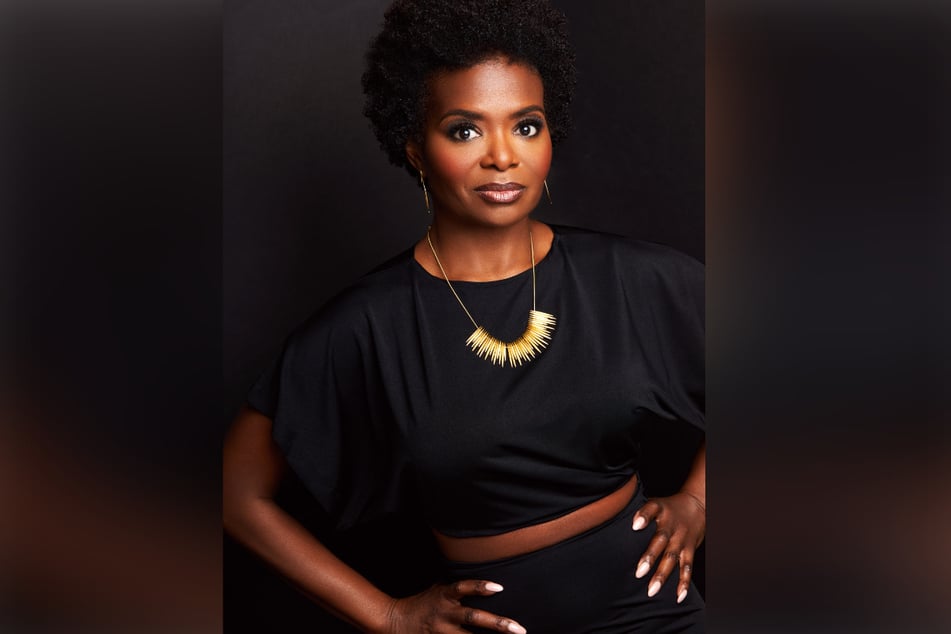 In addition to her Tony Award for Best Performance by a Leading Actress in a Musical for her work on The Color Purple, LaChanze has also starred in Broadway megahits like Dreamgirls, Company, If/Then, Once On This Island, Ragtime, and Summer: The Donna Summer Musical.
But one of her proudest moments was being at this year's Tony Awards as a nominee for Best Leading Actress in a Play – rather than a musical – for Trouble in Mind.
After achieving the "personal goal," she's now pushing the boundaries of what she can do by putting on her producer's hat after the re-opening of Broadway following its pandemic shutdown.
"We're thriving, we're coming back," she said. "We have such a diverse community, and such a diverse society, with all these rich stories. But so many of them weren't being told."
"So I was like, 'How can I help the future of Broadway for our new young theatergoers?'"
The answer will soon be lighting up the Great White Way.
LaChanze talks Broadway's new hot shots: Kimberley Akimbo and Topdog/Underdog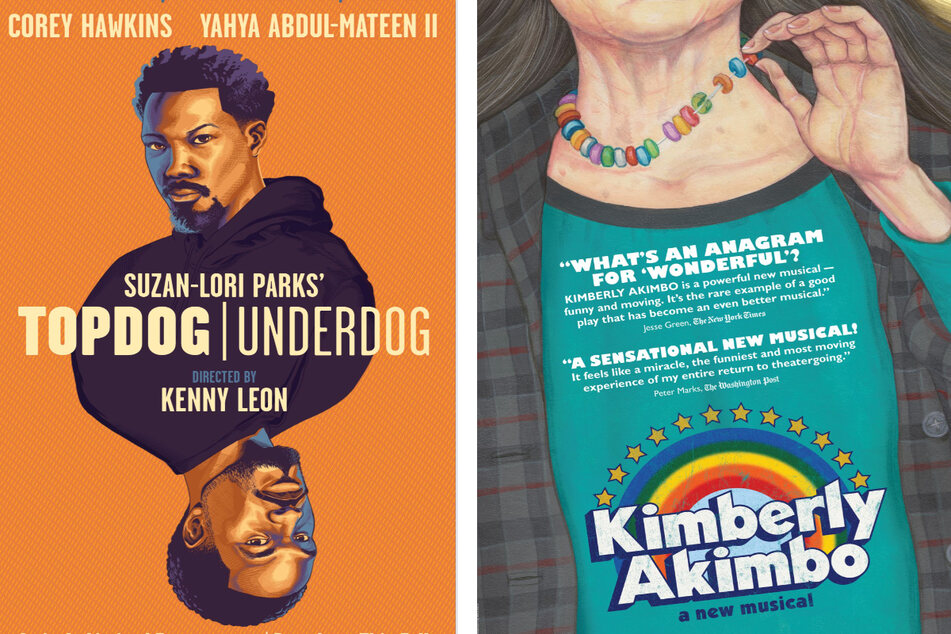 After researching the ins and outs of producing and sifting through new material, LaChanze is bringing two huge titles into the Broadway spotlight this fall.
"Kimberley Akimbo is an interesting, funny, heartwarming, touching story about living our best lives in our youth. And it's all young characters. It's a high school group of kids. The songs are hysterical, and what happens to them is hysterical," she said of the show.
The new musical is already on track to become a cult classic, as seen from its award-winning run Off-Broadway and fan-favorite showing at this year's BroadwayCon.
Her second show, Topdog/Underdog, is a new twist on a familiar American tale. "The characters' names are 'Lincoln' and 'Booth,'" she said with a laugh. "We learn about their lives and their struggle as Black men living in America. It's dynamic. It's historical. It's funny. It's moving."
"I'm thrilled to be a part of both shows," she said, and noted both plan to offer affordable ticket options for students.
A star's advice for the next theater generation
For those who might also have the spark to try a new path, she suggested getting involved in producing by not only putting out your own work, but by reaching out to a show's team directly to get on board.

"It's very exciting to be a part of reflecting culture through art. It's such a rewarding experience," she said, citing the need for more stories to be brought to life that resonate with millennials and Gen Zers.
So where will we see LaChanze next? She dished that she'll soon be shooting several films, has an upcoming stint on a popular TV show, and may just pop up in a few NYC concerts. She's also immersed in her writing and advocacy work as a leader of Black Theatre United.
"You don't have to be one thing or the other," she said. "And I encourage you to do it all."
If there's anyone who proves you can, it's LaChanze.
Cover photo: Courtesy: LaChanze