Tony Awards get their "groove back" and toast 75 years of Broadway
New York, New York – The 75th Annual Tony Awards went off without a hitch on Sunday night, and TAG24 was there to take in the big tributes and even bigger wins on Broadway's biggest night.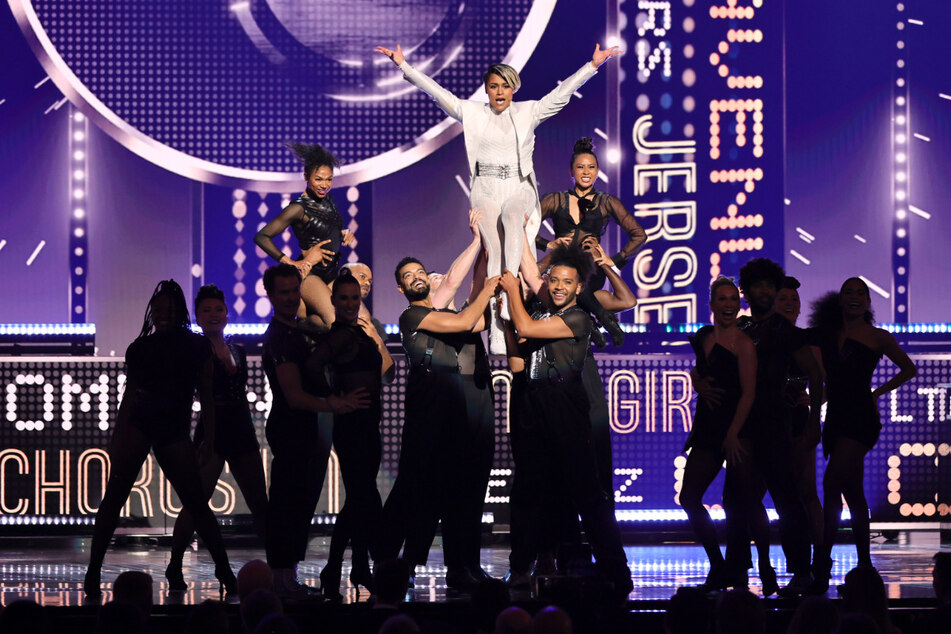 As host Ariana DeBose said, this year marks "the first Tony Awards since Broadway got its groove back."
The 2022 Tony Awards were grooving indeed, for arguably the first time since the theater community has struggled to recover from a pandemic shutdown, subsequent Covid closings, and last year's award ceremony that was not back at full-throttle.
With a live broadcast from Radio City Musical Hall that kicked off at 8 PM EST on CBS and Paramount+, the Tonys show saw Michael Jackson-esque moonwalking, DeBose crushing the night's opening number with pop-star styling, and a reunion from the original cast of Spring Awakening bringing haunting memories of the ghosts of Tonys past.
The past is what this year's ceremony sought to pay homage to, recognizing 75 years of Broadway theater accolades in New York City.
Yet, besides tributes to Broadway of yesteryear, 2022's show was unique in that it saw new winners scoring a huge win not only for their individual performances and art, but for more diverse and inclusive representation as a whole.
"I feel like the phrase 'Great White Way' is becoming more of a nickname, as opposed to a how-to guide," DeBose said, and she hit the nail on the head.
Tony Awards: A Strange Loop brings huge wins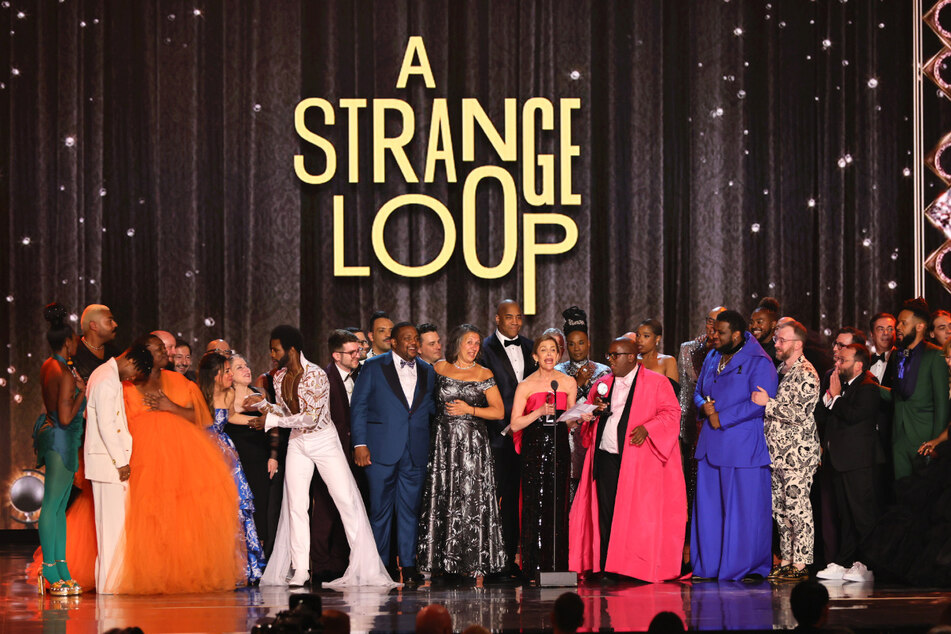 Proving the point, A Strange Loop took home Best Musical and Best Book of a Musical – huge accomplishments for a show self-described as a "big, Black, and queer-ass American Broadway show."
After the win, the show's writer Michael R. Jackson spoke to TAG24 in the Tonys press room. He noted that he saw even more signs of "inclusion" and "things being interconnected" in the way the show was being shared by fans, years after he wrote the autobiographical musical about a scared theater usher trying to break into the Broadway composing scene.
"You can do really great things, especially when you're not operating from a place of fear," Jackson said.
His show's Best Musical win also made Jennifer Hudson, who is one of the producers of A Strange Looop, the 17th-ever EGOT winner – meaning she's now collected an Emmy, Grammy, Oscar, and Tony Award.
In keeping with the wins for firsts and inclusion, the night saw L. Morgan Lee as the first openly transgender artist ever nominated for a Tony. Six's composer Toby Marlow also became the first non-binary composer-lyricist to nab a win, for Best Original Score. And Lynn Nottage was the first ever writer to be nominated for both a play and musical in the same year.
"Representation is pretty fab," Marlow told the press.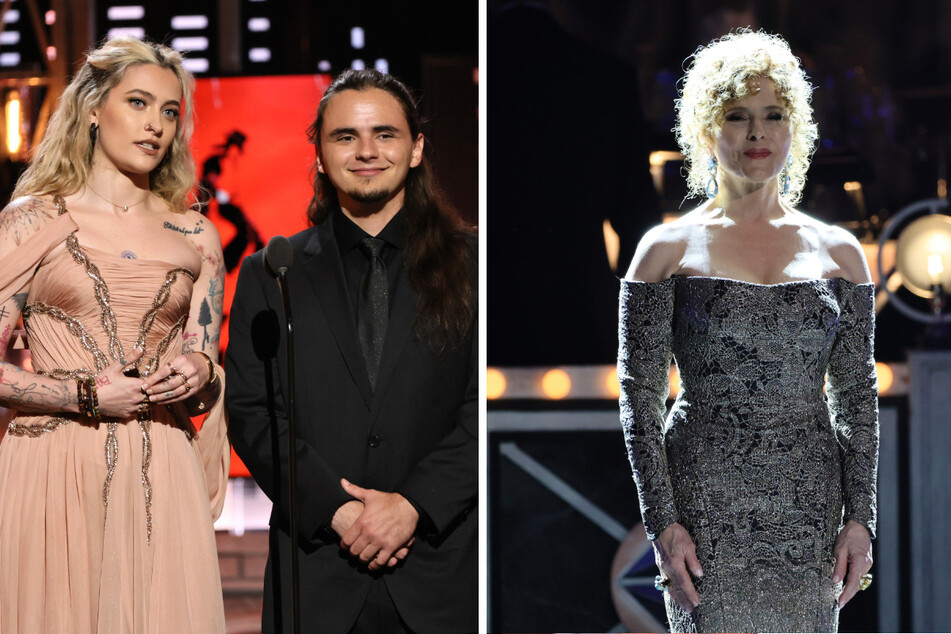 Tony Awards: "Mama I made it!"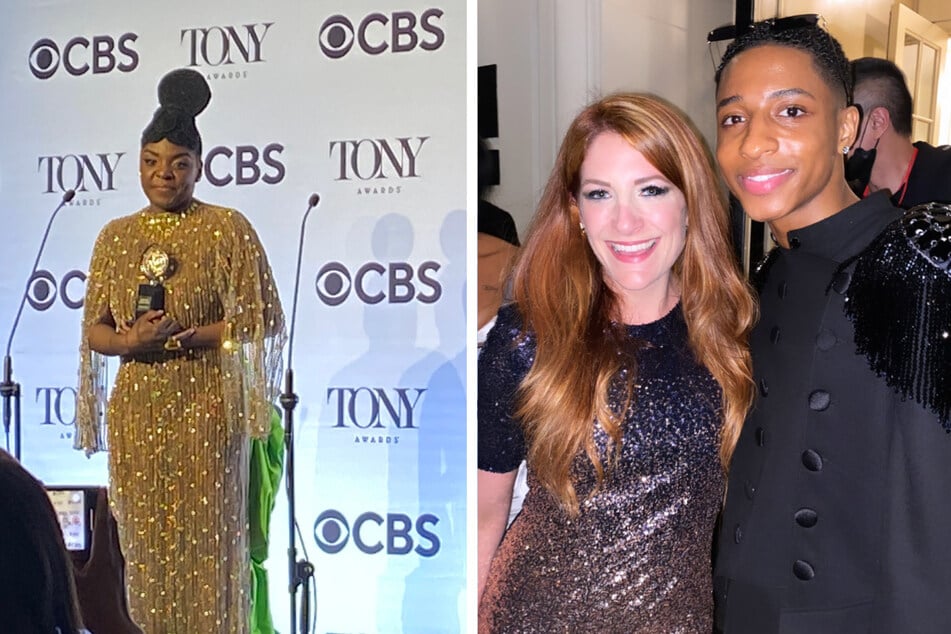 The biggest musical theater acting awards of the night, Best Performance by a Lead Actor and Actress in a Musical, were won by Myles Frost and Joaquina Kalukang, respectively.
Frost made history on Sunday for his portrayal of Michael Jackson in the biographical MJ: The Musical, becoming the youngest actor to ever win a solo Tony award in the category at age 22. He surprisingly beat out big celebrity names like Hugh Jackman and Billy Crystal for the title.
"Mama I made it!" he said in his acceptance speech, as he – appropriately – broke into a Michael Jackson song.
"As Michael would say, 'With love, heal the world,'" he finished.
Later in the night, Frost told TAG24 in the press room that "music just called" him to become a performer.
It followed in the vein of the King of Pop's legacy in another of the night's most unexpected and touching moments. Michael Jackson's kids, Paris and Prince Jackson, were on hand to introduce MJ: The Musical's Tony awards performance in honor of their dad's memory.
Yet, the shining star of the night was undoubtedly DeBose and her hosting brilliance. Fresh off her Oscar win for Steven Spielberg's West Side Story, she showed off her triple threat prowess, her magnetic star quality, and her engaging comedic chops.
As she exclaimed to finish off the Tonys' opening number in the vein of Rent, "Viva la vie Broadway!" It's exactly what she, and millions of theater fans watching, did on the ultimate show-stopping night.

Cover photo: Theo Wargo/Getty Images for Tony Awards Productions