Gov Ball: Hype DJ sets, alt-pop bangers, and Halsey take Day 2 by storm
New York, New York – Day 2 of Governors Ball was all about cranking the energy up to 10, and it wasn't just the music that had people talking.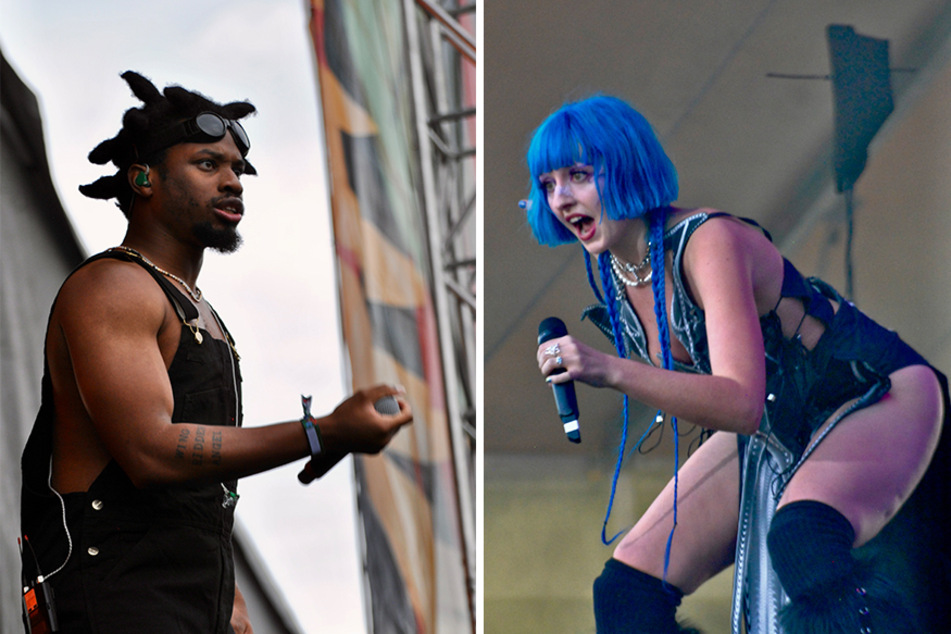 With Peach Tree Rascals, Tove Lo, and her Disco Tits having set the mood for the second day of the NYC-based fest, there was nowhere to go but up.
If festival-goers thought DJ Diesel AKA Shaquille O'Neal's rager of a set was wild, it paled in comparison to that of Denzel Curry and Ashnikko.
From the moment Curry took the stage to the second his set ended, his fans were hyped as ever while they fed off his nonstop energy.
With a crowd swarming with die-hard fans who were "literally quaking with excitement" to see Ashnikko, as one front-row festival-goer shout, the energy was palpable before the quirky blue-haired lyrical legend stepped on stage.
The 26-year-old started off with bangers like STUPID and Working B**ch, before she busted out her modern-day take on Avril Lavigne's 2002 song Sk8r Boi, aptly titled L8r Boi.
"I love Avril Lavigne, but I didn't like Sk8r Boi because every single skater boy I've been with my whole entire life doesn't know what the cl** is, and it's so easy to find," Ashnikko told the crowd before the song started.
But the good times and stellar vibes didn't end there.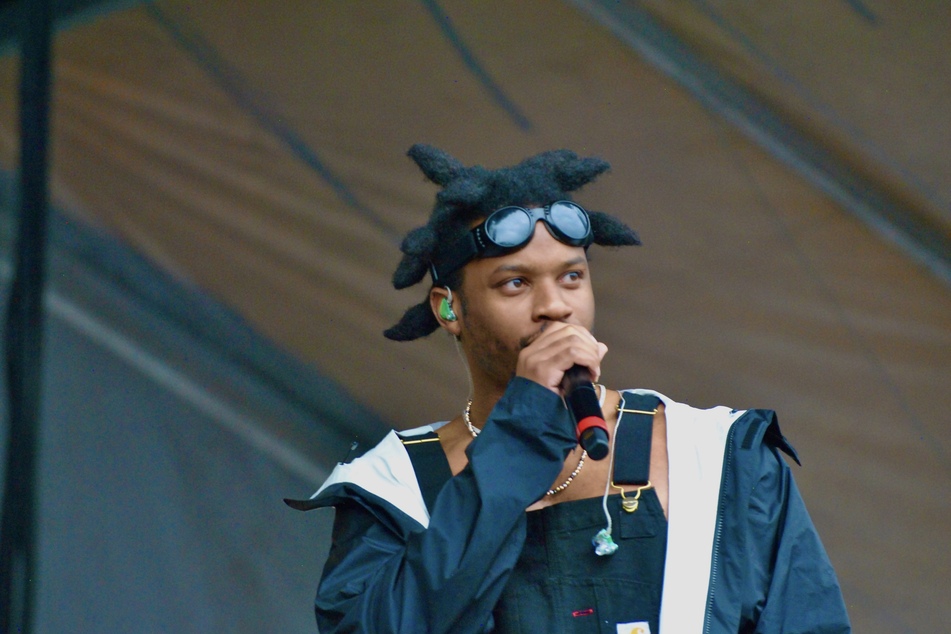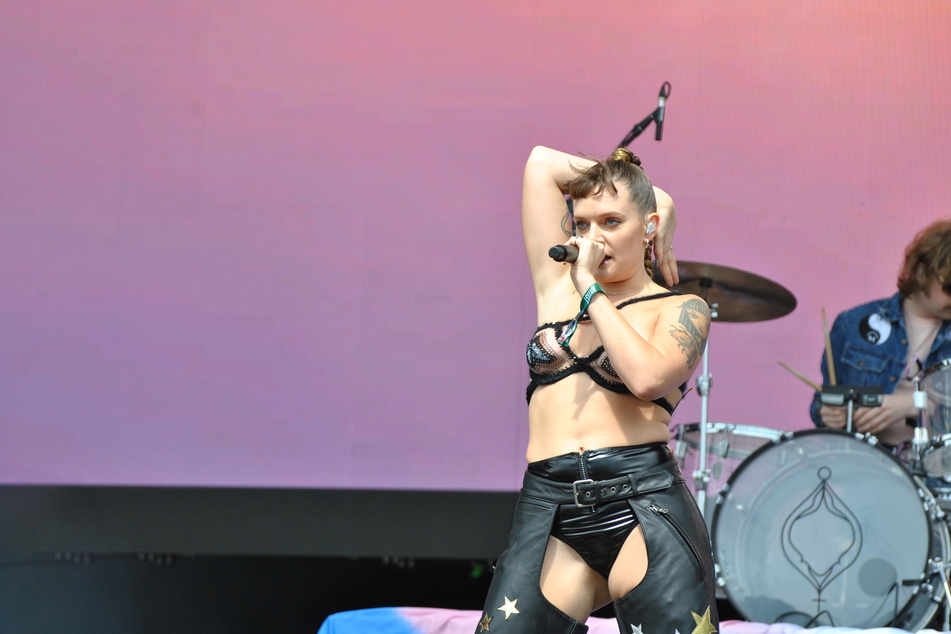 Flume and Halsey brought their A-game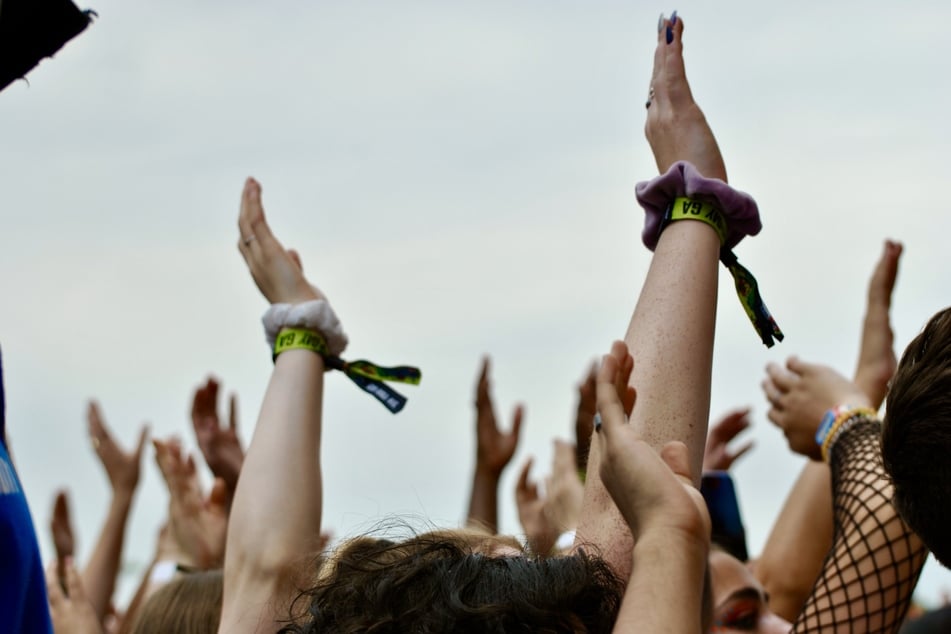 Flume gave EDM lovers a healthy dose of trippy visuals and stunning light shows as they bobbed along to the Australian DJ's praiseworthy performance.
And then it was time for Halsey to close out the night with a diverse headlining set, incorporating both old and new bops. As an intro to their 2015 track Hurricane, the 27-year-old told the crowd, "This song is a reminder that you do not belong to anybody but your f**king self."
Halsey also included a chilled-out cover of Kate Bush's 1985 hit Running Up That Hill, which is having a resurgence due to the latest season release of Stranger Things.
Prior to their Gov Ball performance, the New Jersey native tweeted about a special surprise they had in store for their set. That surprise turned out to be quite the treat for fans, as Halsey performed their new song So Good for the first time live.
"It only made sense to do it in New York," they admitted to those in attendance.
The singer also told fans a touching story of how eight years ago to the day, she "put pen to paper" and signed her very first record deal – then attended Gov Ball directly after. They said they walked around looking up at the stages, wondering which one they might play down the line.
Eight years later, on Saturday night, Halsey made it to the biggest stage of them all.
With storms in the forecast for Day 3 of Governors Ball, it'd be wise to bust out your festival-approved rain gear to stay dry while closing out the fest!
Cover photo: Collage: TAG24 / Taylor Kamnetz