New York gets put under flood warning: "Please stay home"
New York, New York - An unpredictable rainstorm in New York City on Sunday put the Bronx, Brooklyn, Queens, and the east side of Manhattan under a flood warning and pushed Governor Kathy Hochul to urge New Yorkers to stay off roads.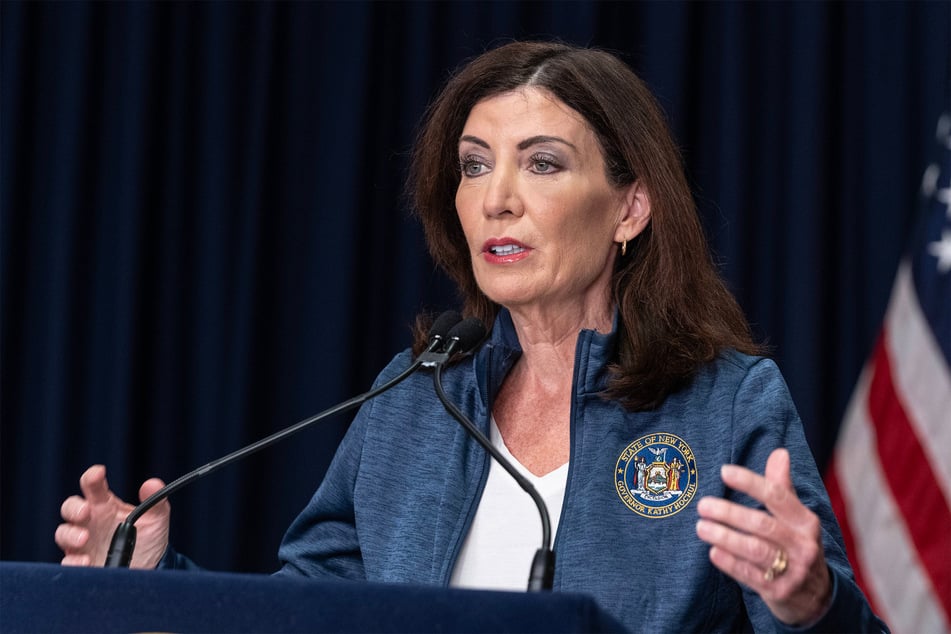 "Please heed this warning – it's just for a short time," Hochul said at an afternoon news conference in Midtown Manhattan. "Please stay home. Stay off the roads until this has passed."

Rain totals in southern New York could approach records, the governor said.
The flood warning, issued by the National Weather Service, also covered Nassau and Westchester Counties and swaths of southwestern Connecticut, including Stamford and Norwalk.
More than 5 million people live in the area put under the warning, the National Weather Service said.
A tornado watch was also in place on parts of New England, including suburban Boston. Winds of 40 per hour were gusting through eastern Long Island, according to the National Weather Service.

More than 360 flights were canceled or delayed at Kennedy Airport, and more than 240 were canceled or delayed at LaGuardia Airport, according to a flight tracking company.

New York gets pounded with more historic rainfall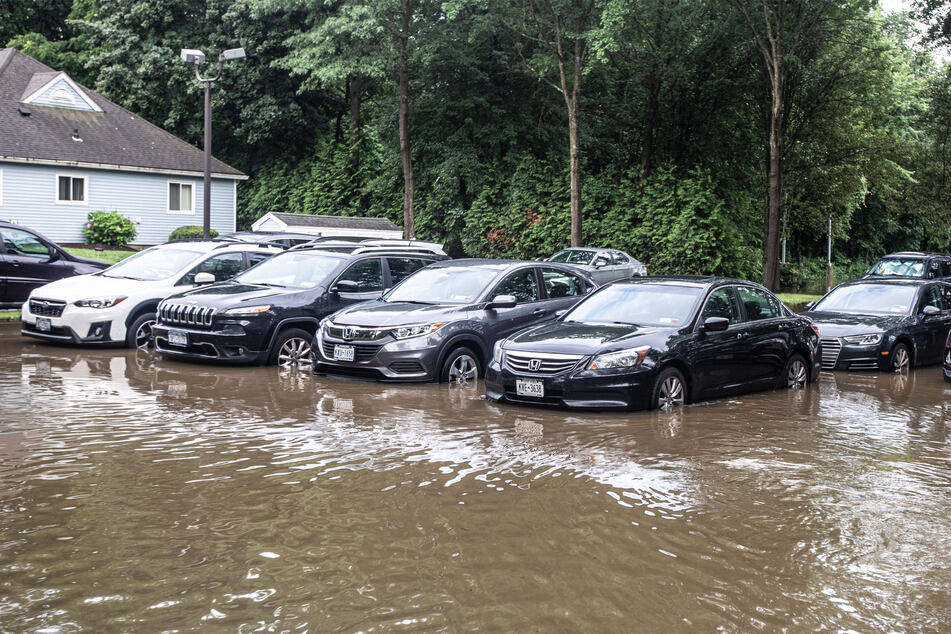 "It seems that Mother Nature is not quite done with us yet," Hochul said Sunday, a week after historic rainfall drenched the Hudson Valley, killing one person.

The latest rainstorm was pummeling areas of southern New York. Suffolk County on Long Island recorded an intense 5 inches of rain in about two hours, the governor said.

As the system blew through the state, about 23,000 customers lost power, mostly north of the city, according to Hochul's office. By Sunday afternoon, some 9,300 families lacked power, Hochul said.

New York City's emergency services were girding for flash flooding. The city said it was deploying drones to notify people of flood threats in low-lying areas of southeast Queens.

"Do not drive or walk where water covers the roadway," said an alert from the city's emergency notification system. "Move to higher ground, or, if in a basement, move to a higher floor."

Around 1:00 PM, Brooklyn's Park Slope had been doused by 2 inches of rain, Central Park and LaGuardia Airport had logged at least 1 inch each and the Fordham Section of the Bronx had seen about 1 inch.

More than 5.9 inches had fallen on Bay Shore on Long Island, and more than 4 inches had hit Danbury, Connecticut, the service reported.

Torrential rains tormented eastern Pennsylvania on Saturday and Sunday. In Upper Makefield, PA, about 25 miles northeast of Philadelphia, at least four people died in flash floods, the township's police department said Sunday.

Authorities there were searching for a missing 9-month-old boy, his 2-year-old sister, and an adult woman, the Upper Makefield Township Police Department said Sunday afternoon.

In New York, Hochul said more rain was on the way, threatening road conditions. The governor suggested climate change might be to blame for the challenging conditions.

"This is possibly our new normal," said Hochul. "What should normally be a beautiful, beachgoing Sunday in July can turn into a devastating catastrophe because of Mother Nature."
Cover photo: Collage: IMAGO / USA TODAY & Network Pacific Press Agency