Almost 100,000 Yemeni children at risk of dying as crisis worsens
Yemen - Nearly 100,000 children in war-torn Yemen are now at risk of dying as the country approaches a dire crisis, a UN report and officials said on Tuesday in Geneva, Switzerland. One in five children under the age of five are estimated to be acutely malnourished and in urgent need of treatment.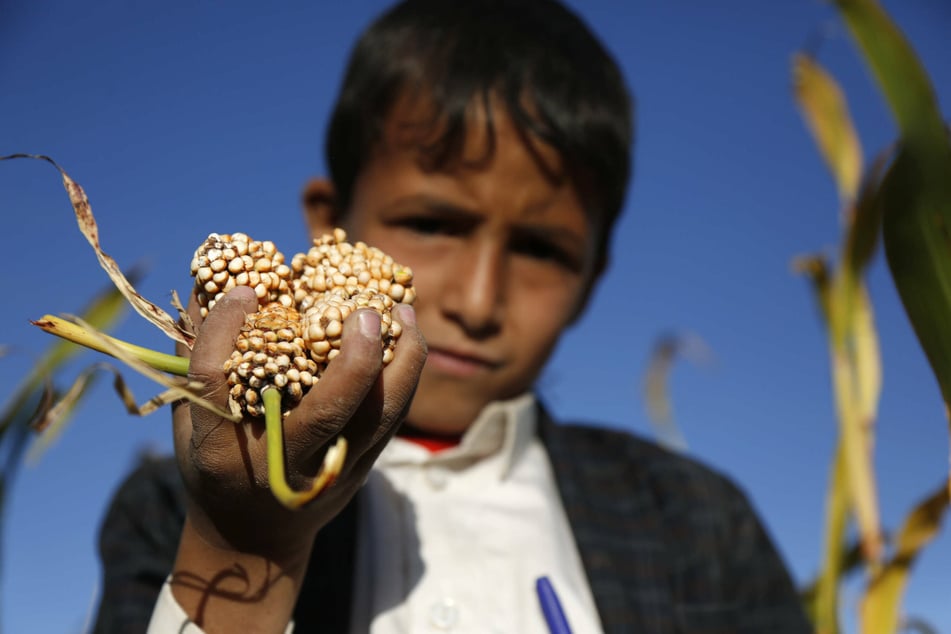 The country has long battled with some of the highest malnutrition rates in the world. But until now, humanitarian interventions providing emergency food assistance have prevented the worst.
But in 2020, escalating conflict and economic decline, as well as the overwhelming impact of the coronavirus pandemic, has pushed an already exhausted population to the brink.
Jens Laerke of the UN Office for the Coordination of Humanitarian Affairs (OCHA) said during a briefing in Geneva that Yemen has been hurtling towards a cliff edge for months. "We are now seeing the first people falling off that cliff - those are the children under 5 years of age."
Millions of people are suffering from hunger as food shortages are predicted to rise even more sharply in the upcoming weeks. An overall economic decline with spiking food prices has worsened the situation further.

"We've been warning since July that Yemen is on the brink of a catastrophic food security crisis. If the war doesn't end now, we are nearing an irreversible situation and risk losing an entire generation of Yemen's young children," said Lise Grande, the Humanitarian Coordinator for Yemen.
In addition to this, insufficient and poor-quality food, a recent measles outbreak, limited access to nutrition and health services, poor sanitation and hygiene, and the inability of many children to access to important vaccines have caused a collapse of the health care system.
Civil war, diseases, and hunger: Yemen is facing a humanitarian crisis
Yemen is currently facing the world's gravest humanitarian crisis, with 80% of the population in need of humanitarian aid. A brutal civil war has been raging in Yemen for over five years, as a Saudi-led coalition battles rebels backed by Iran. UN officials are trying to revive peace talks to end the war which has killed more than 100,000 and left 13 million people on the brink of starvation.
But many aid projects, including emergency food assistance and services keeping millions from starvation and disease, have been disrupted by funding shortfalls. Malnutrition treatment programs are also at risk if additional funds are not made available soon.
The UN reported that it had only received less than half of the $3.2bn required for the entire 2020 Yemen humanitarian response.
Cover photo: imago images / Xinhua