African People's Socialist Party speaks out after violent FBI raid over alleged Russia ties
St. Louis, Missouri - Members of the African People's Socialist Party (APSP) and African People's Solidarity Committee (APSC) spoke out at a press conference on Tuesday after the FBI raided several of their properties and homes in St. Louis, Missouri, and St. Petersburg, Florida, on Friday, over alleged ties to Russia.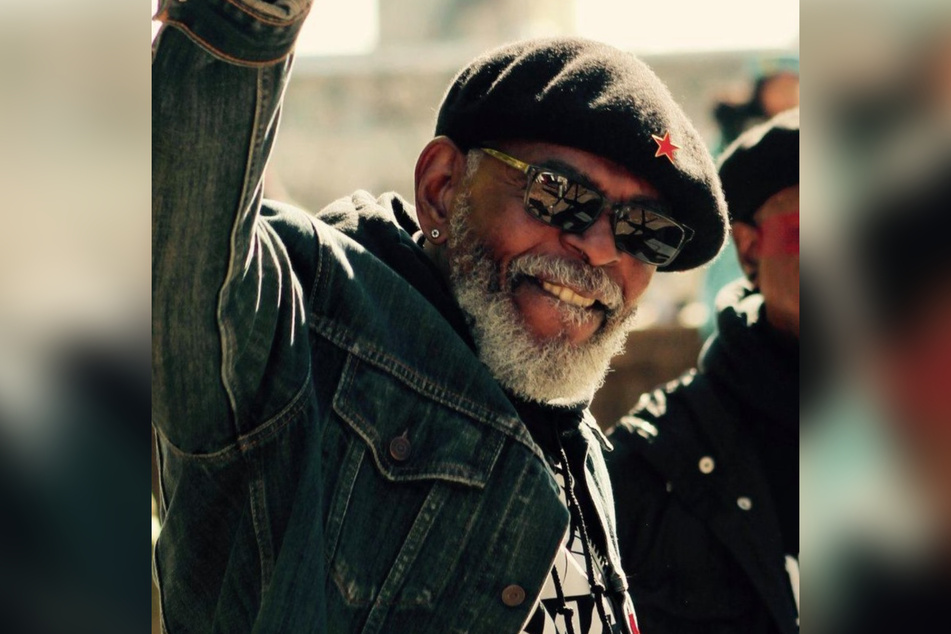 FBI agents reportedly used flash grenades, broke down doors, destroyed windows, and flew drones into homes. They also allegedly handcuffed APSP Chairman Omali Yeshitela (80) and his wife, Ona Zené Yeshitela, and held members of the APSC at gunpoint.
The FBI claimed the raid was carried out in connection with an investigation into Russian election interference. The agency said APSP was suspected of having ties to Aleksandr Viktorovich Ionov, who was indicted for spreading pro-Russian propaganda in an effort to influence US elections – allegations the both the party and the committee have categorically denied.
The APSP advocates for reparations and self-determination for people of African descent, while the APSC is a group of white allies who support the cause. Their joint movement was founded in 1972 and is known as the Uhuru Movement.
While nobody was formally arrested, APSP and APSC members were detained as their homes were searched in what they described as a violent attack.
"The target was the Chairman Omali Yeshitela," said Penny Hess, chair of the APSC, at Tuesday's press conference outside the Uhuru Solidarity Center in St. Louis.
"Chairman Omali Yeshitela has done nothing but fight for African people for 50 years," Hess added. "Every time African people achieved some prosperity and ownership in this city, they were attacked."

Chairman Omali Yeshitela gives his version of events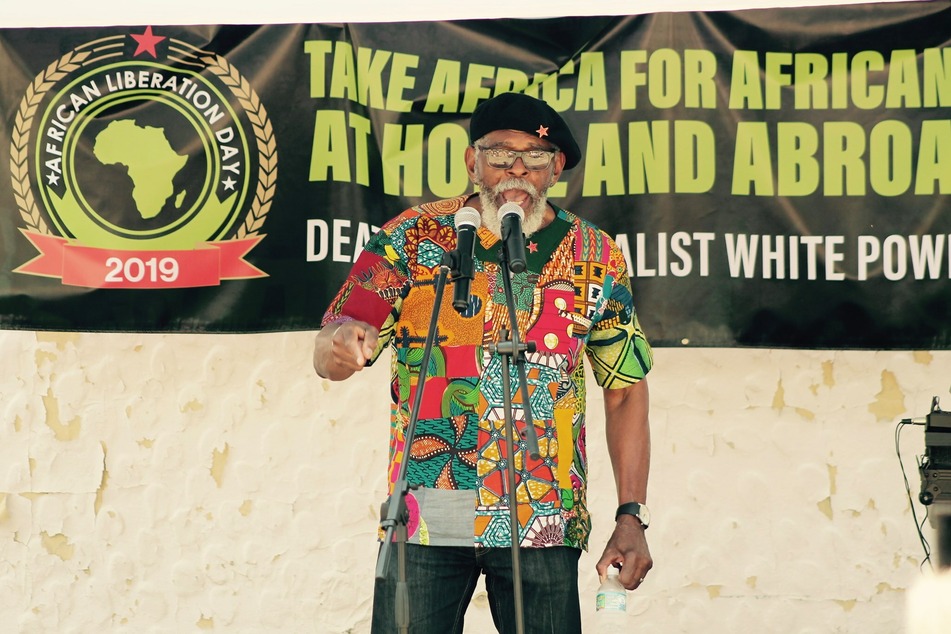 Chairman Yeshitela also took the mic to share his own explanation of the events.
"I knew they were going to kill me," he said, accusing the FBI of targeting him and his organization because of the threat they pose to current structures of power.
"Much of what I'm talking about has been a consequence of the reparations that you have given to this movement to try to repair the damage that white power has done to destroy Black people in this country and around the world," Yeshitela told supporters of the Uhuru Movement.
"What we see is an economy of parasitism that sucks the life, sucks the blood from Africa, from the Americas, from Black people here in this country, and then there's a politics – there's a philosophy – that excuses that, that justifies that. What we've done is, we've penetrated that," he continued.
Yeshitela described the notion that he was working for Russia as preposterous: "Most of my life, I have been struggling to change the circumstances for Black people in this country and around the world, so for them to cop some notion that some Russian had to tell me that it was wrong to murder Michael Brown and leave him in the streets for four and a half hours on 100-degree-plus asphalt... is the most extraordinary fabrication you can have. It will not work."
Yeshitela argued that if the federal government were serious about election interference, they would take action to stop voter suppression laws that disparately impact Black Americans.
Instead, he accused the government and law enforcement agencies of using "colonial law – the law that they created to control me and oppress people around the world – to justify what they are doing politically."
Above all, Yeshitela said the Uhuru Movement "can't stop organizing."
Cover photo: Screenshot/Facebook/Chairman Omali Yeshitela