Jordan Neely's suspected subway killer freed on $100,000 bond
New York, New York - Daniel Penny, the ex-Marine caught on video placing Jordan Neely in a deadly chokehold aboard a New York subway train, was released on $100,000 bond Friday after surrendering to police.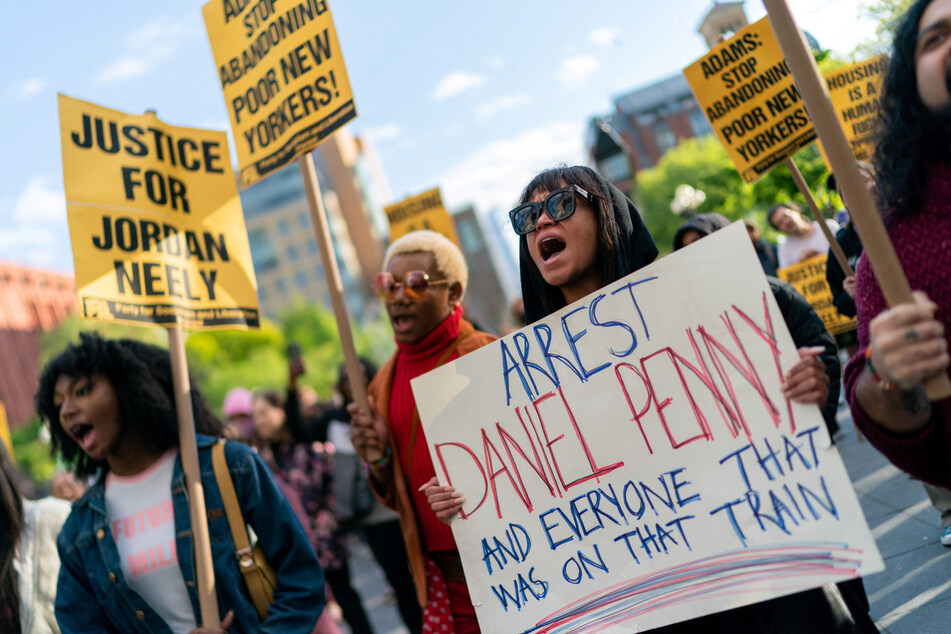 Penny arrived earlier at the 5th Precinct stationhouse in Chinatown to turn himself in on a charge of second-degree manslaughter in the killing of the 30-year-old homeless man in a headline-making and polarizing homicide, said the Manhattan District Attorney's office.

Defense attorney Thomas Kenniff confirmed Penny (24) turned himself in to police in the morning, and the defendant was led in handcuffs from the Manhattan police precinct on his way to court a short time later.
Penny, in a black suit and white shirt, ignored shouted questions from reporters gathered outside, with cameras lining the street as he walked into a waiting car. Keniff said his arraignment should occur Friday afternoon.
"He did so voluntarily and with the sort of dignity and integrity that is characteristic of his history of service to this grateful nation," said Kenniff. "He has his head help up high."
Jordan Neely strangled to death by ex-Marine Daniel Penny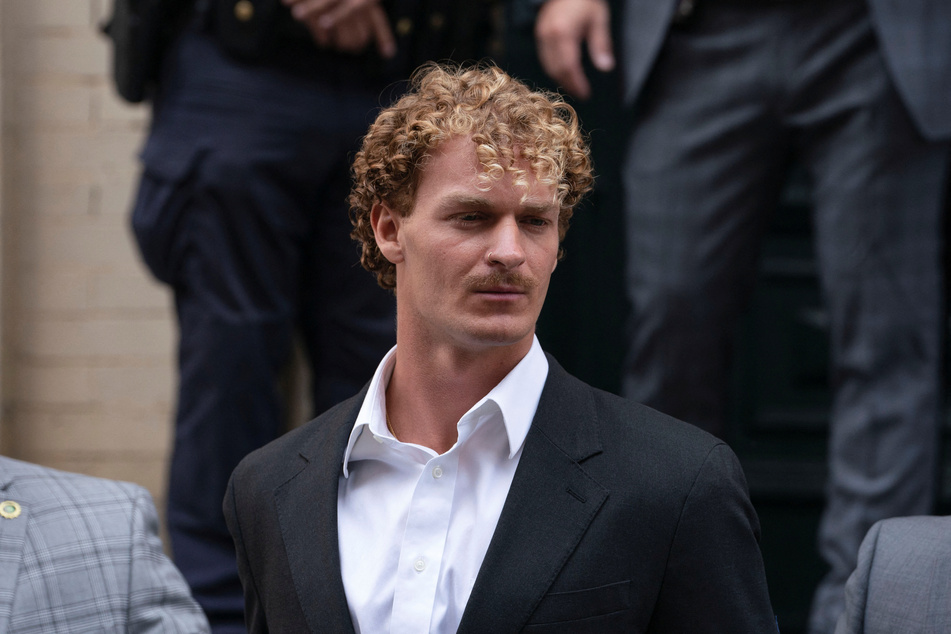 The Marine was recorded May 1 on the floor of the F train inside the Broadway/Lafayette station with his left arm wrapped around the throat of Neely, a former subway busker who made money impersonating Michael Jackson.
The video showed Neely initially fighting back before he stopped moving, and the victim died shortly afterward. Penny was questioned by police later that day but was released without charges.
"The justice system needs to send a clear, loud message that vigilantism has never been acceptable," said the Rev. Al Sharpton after the suspect turned himself in. "Being homeless or Black or having a mental health episode should not be a death sentence."
Sharpton again called for the arrests of two other subway riders seen restraining Neely on the video.
Neely died from compression to his neck, the city medical examiner said in declaring his death a homicide.
Neely entered the train at the Second Avenue station ranting about being hungry and needing money. Freelance journalist and fellow rider Alberto Vazquez took the video of the lethal confrontation.
"I don't have food, I don't have a drink, I'm fed up," said Neely, according to the journalist. "I don't mind if I go to jail and (get) life in prison ... I'm ready to die."
Neely "didn't seem like he wanted to hurt anyone," Vazquez wrote on a Facebook post.
Jordan Neely's family rejects Daniel Penny's version of the deadly incident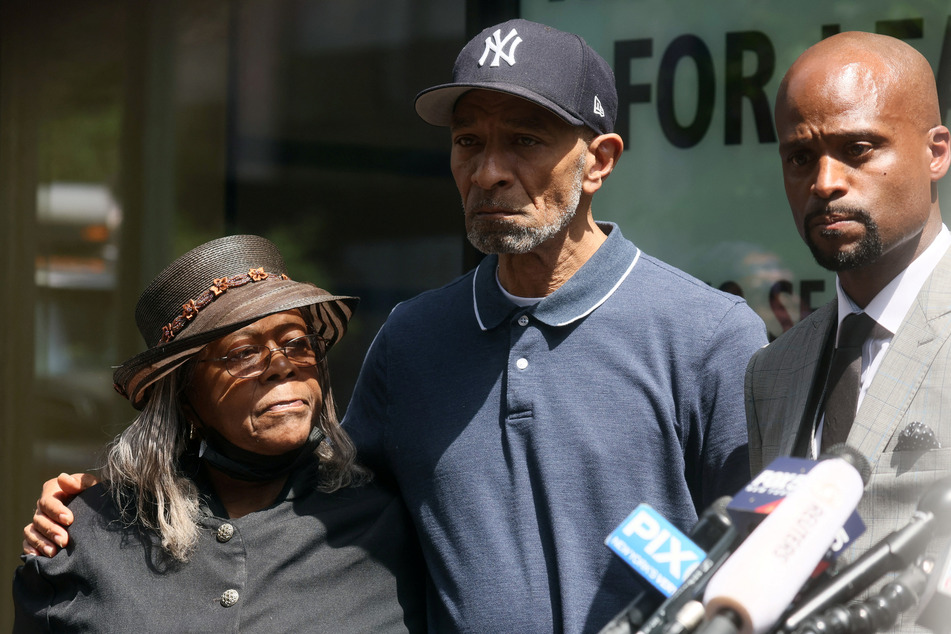 According to police, Neely yelled and threw garbage at commuters, sparking the argument with Penny.
During the outburst, Penny allegedly came up behind him and put him in a chokehold. Video shows the two men on the floor of the subway train with Penny's legs wrapped around Neely's and his arm firmly around his neck.
The victim became homeless after moving out of his father's Bronx apartment four years ago, instead living on the streets. His dad said Neely, who battled mental health issues and racked up 42 arrests in the last decade, was also devastated by his mother's 2007 murder.
Kenniff, who ran against District Attorney Alvin Bragg in 2020, suggested his client acted in self-defense.
"When Mr. Neely began aggressively threatening Daniel Penny and the other passengers, Daniel, with the help of others, acted to protect themselves, until help arrived," said Kenniff, and his co-counsel Steven Raiser, said in a statement.
Neely's family rejected that version of the incident.
Cellphone video captures deadly chokehold incident on subway.
"It is clear he is the one who acted with indifference, both at the time he killed Jordan and now in his first public message," said Donte Mills and Lennon Edwards, lawyers for Neely's family, in a statement at the beginning of the week.
"He never attempted to help him at all. In short, his actions on the train, and now his words, show why he needs to be in prison," they added.
Protests erupt following Jordan Neely's killing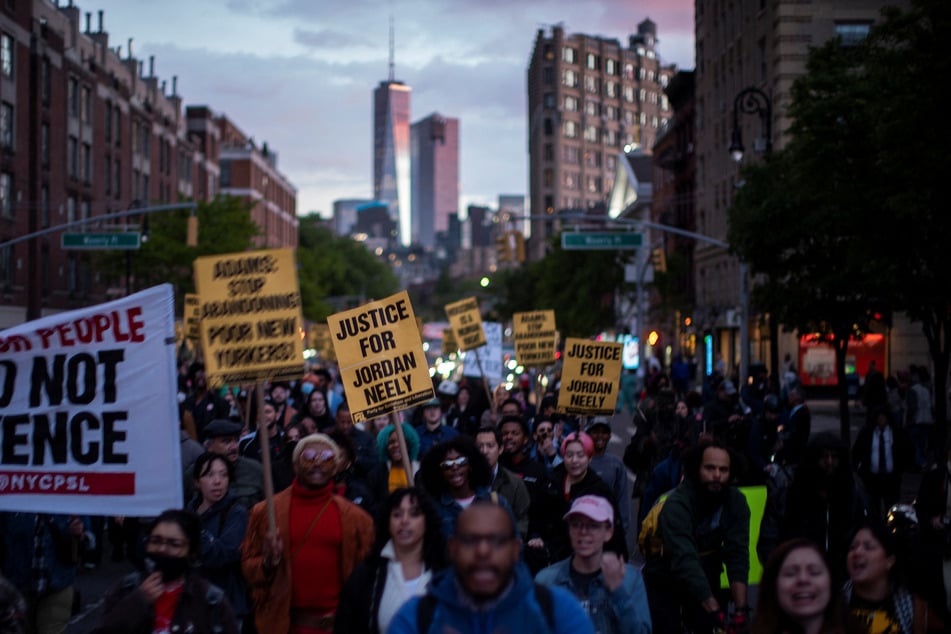 The jarring video of the chokehold and the news of Neely's death prompted angry reactions from New Yorkers and local politicians.
Hundreds of protesters and police faced off during marches and vigils throughout the week after the killing.
More than a dozen protesters, and a photojournalist, were arrested at various protests across Manhattan. Racial justice activists questioned why Penny, who is white, was not arrested immediately for the death of Neely, who is Black.
They chanted "Justice for Jordan Neely" and other slogans.
Demonstrators climbed onto the rail bed of the busy Second station, blocking train traffic and risking arrest and electrocution.
Mayor Adams initially cautioned patience and asked the public to allow the authorities to investigate before releasing a Wednesday statement.
"There's a lot we don't know about what happened here," the mayor said. "However, we do know that there were serious mental health issues in play here, which is why our administration has made record investments in providing care to those who need it and getting people of the streets and the subways, and out of dangerous situations."
Rep. Alexandria Ocasio-Cortez quickly slammed Adams' ambivalent response, calling Neely's death a "public murder."
The Manhattan District Attorney's office had promised a "rigorous" investigation, including a review of the Medical Examiner's report, an assessment of all available video and photo footage, and witness interviews.
Penny joined the Marines in 2017 and left four years later with the rank of sergeant. During his tour of duty he received many accolades including the Marine Corps Good Conduct Medal, the National Defense Service Medal, and the Global War on Terrorism Service Medal.
He served in the Mediterranean and his last assignment was in Camp Lejeune, North Carolina, Marine Corps officials said.
Cover photo: REUTERS