Police and protesters clash after officer fatally shoots Black man outside Minneapolis
Brooklyn Center, Minnesota – Police shot and killed a Black man in the suburbs of Minneapolis, just miles away from the courthouse where ex-cop Derek Chauvin is being tried for murder in the death of George Floyd.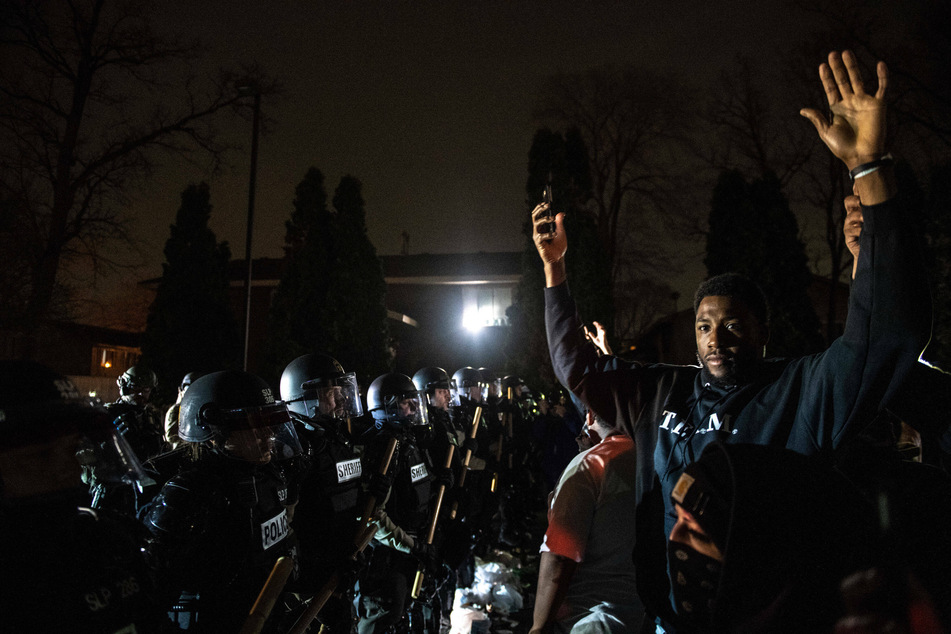 Daunte Wright (20) was fatally shot by law enforcement officers at around 2:00 PM on Sunday.

According to Brooklyn Center Police Chief Tim Gannon's press release, a cop made a traffic stop and discovered the driver had an outstanding warrant. The man tried to get back in the car as police tried to arrest him. That's when the officer fired.
The car kept traveling for several blocks before hitting another vehicle. The driver was pronounced dead at the scene.
A female passenger reported to be Daunte Wright's girlfriend was transported to the hospital, but her injuries are not believed to be life-threatening, the Washington Post reported.
Aubrey Wright identified the victim as his son. He said the police pulled Daunte over because an air freshener was reportedly blocking the rearview mirror, but the grieving father questions this claim, as Daunte's car had tinted windows.
Police did not specify whether he was armed or not.
The department announced an investigation into the incident. They believe the officer's body camera was activated during the encounter, but so far, no footage has been released.
Daunte Wright was described by friends and relatives as a devoted father to his two-year-old son.
Police and protesters clashed after the fatal shooting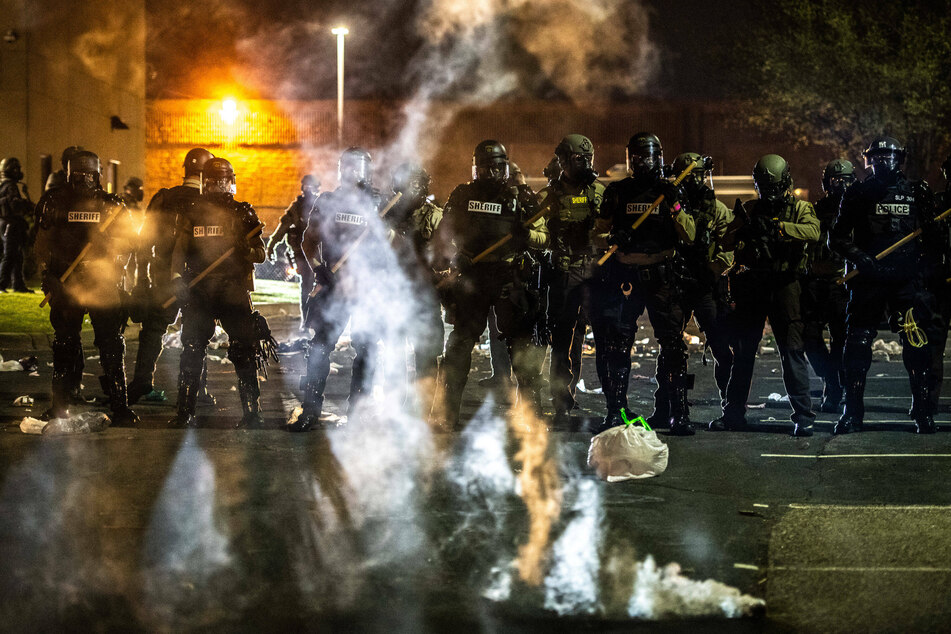 Despite Brooklyn Center Mayor Mike Elliott's entreaty that protesters and police remain non-violent, the events of the evening were anything but peaceful.
Over 500 protesters gathered, locking arms and chanting "Black Lives Matter" and "Say his name, Daunte Wright."
Horrifying footage shows police in riot gear responding to demonstrators with tear gas, rubber bullets, and flash bangs.
Officers even shot a flare at a protester who was merely kneeling on the ground with his hands in the air.
"Are we at war!? Feels like we at war," one protester can be heard yelling in a video of the scene.
The National Guard arrived around midnight to assist the police. By 1:00 AM, most of the protesters had dispersed.
The clash highlights the deep tensions already brought to the fore in the ongoing trial of Derek Chauvin, who has been charged with murder in the killing of George Floyd, an unarmed Black man.
Floyd's death at the hands of Minneapolis law enforcement sparked worldwide protests decrying US police brutality and impunity.
Cover photo: IMAGO / ZUMA Wire