Volcano erupts in Hawaii: residents warned to stay inside
Kilauea, Hawaii - Residents have been warned to stay indoors after the volcano Kilauea, on the Big Island, started to erupt for the first time in two years. Hundreds of homes were lost in the last eruption.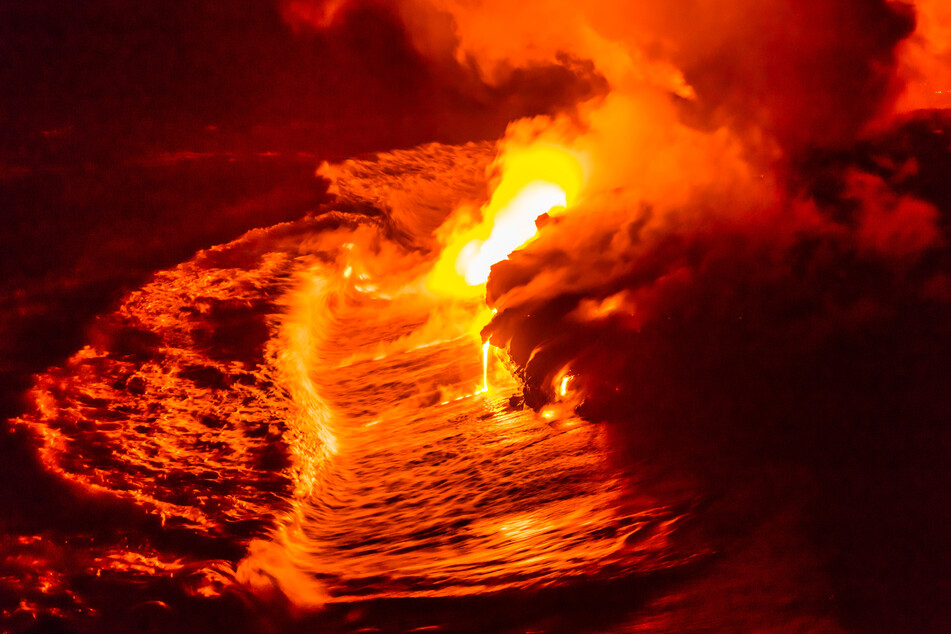 According to NPR, the eruption began late Sunday within the volcano's Halemaumau crater at the summit of Kilauea.
The Hawaiian Volcano Observatory said they saw a glow coming from the crater around 9:30 PM Sunday night.
That was right before a 4.4 magnitude earthquake near Hilo shook the area, according to the United States Geological Survey's Earthquake (USGS) website, CNN reports. There were at least seven other earthquakes in the area in the last few hours. They had magnitudes between 2.6 and 2.7.
The water in the volcano's crater quickly evaporated after lava started pouring out of vents.
USGS posted a picture showing these vents on Twitter as well as a video of the erupting volcano.
Video of the growing lava lake
Residents told to say inside
The National Weather Service Honolulu HI issued a "red" alert for the area southwest of the volcano at 10:49 PM HST. This alert is meant to warn residents that they should stay inside to avoid falling volcanic ash, which is both an eye and respiratory irritant.
The last time the volcano erupted was in 2018. It destroyed hundreds of homes, and thousands of people had to be evacuated. Kilauea is the world's most active volcano.
Cover photo: 123rf/maridav