AOC walks picket line with striking New York workers
New York, New York – Alexandria Ocasio-Cortez skipped the glitz of President Joe Biden's inauguration on Wednesday to walk on a chilly picket line with striking workers at the Hunts Point Food Market in her home borough of the Bronx.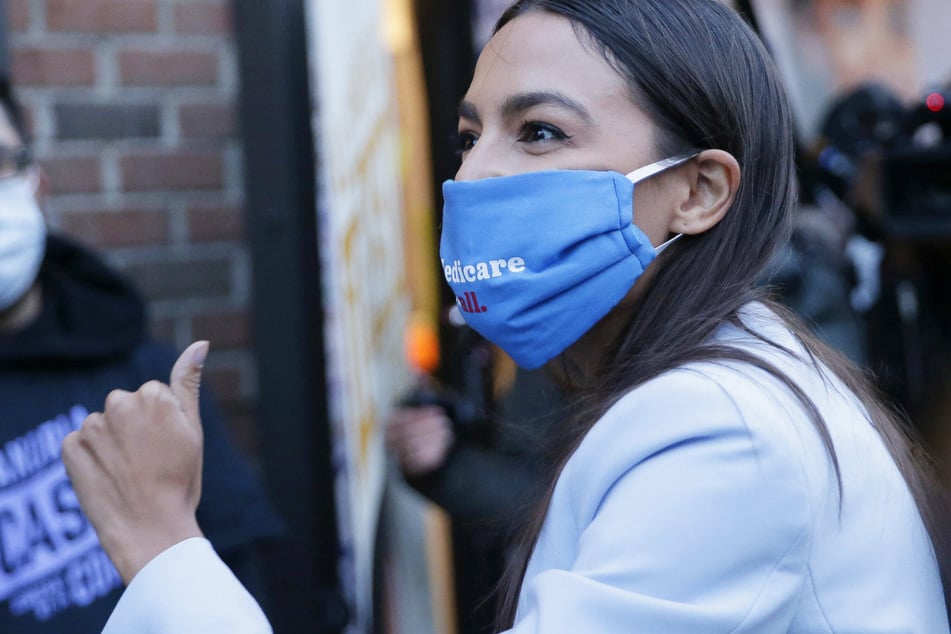 "We have to support them in their demands for a better life," Ocasio-Cortez said.
The firebrand lawmaker used a bullhorn to rile up the crowd of workers rallying for a $1-an-hour wage hike and better health benefits.
Earlier in the day, AOC headed to the sprawling Costco supermarket to buy hot chocolate and Bustelo coffee to help keep the members of the Teamsters union warm as they walk the picket line.
More than 1,400 union workers started picketing Tuesday after voting Sunday to go on strike at the sprawling Bronx market, which supplies about half of the city's produce.
Chanting workers tried to block trucks and cars from getting into the market early Thursday morning.
Even before AOC showed up, the strike had already attracted the support of Representative Ritchie Torres and mayoral wannabes Maya Wiley and Andrew Yang.
It's the first strike in 35 years at the lucrative fresh fruit and vegetable hub, and if the walkout continues for long, it could have a serious impact on produce supplies in the five boroughs.
Workers make between $18 and $21 an hour. Management is offering a $0.33 an hour pay hike.
Cover photo: imago images / UPI Photo