Barack Obama mourns the loss of his "beloved" Kenyan grandmother
Nairobi, Kenya - Former US president Barack Obama's step-grandmother, Sarah Obama, died at a hospital in Kenya at age 99 on Monday.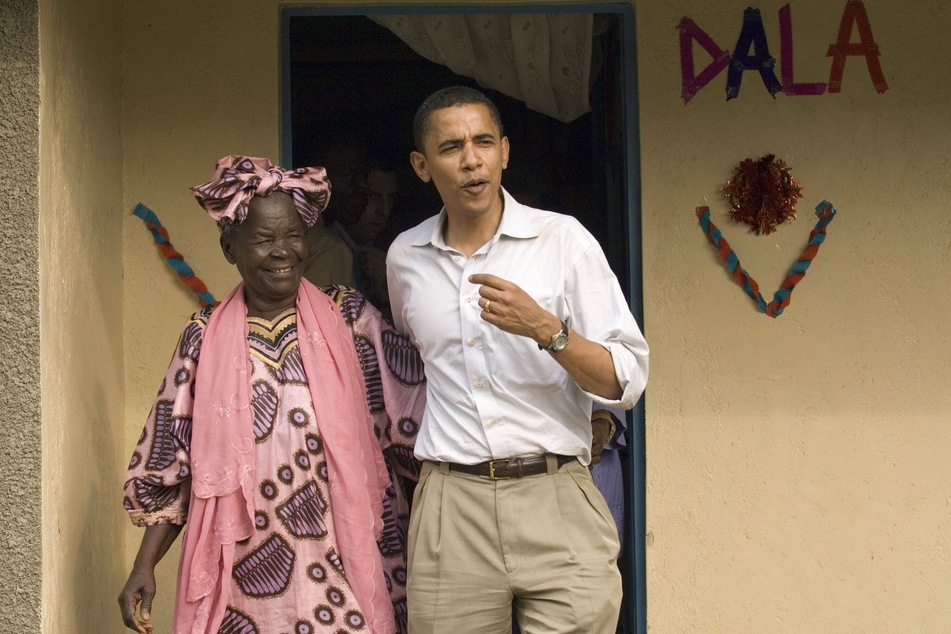 Sarah Obama was seen as the matriarch of the Obama family and was the third wife of Barack Obama's paternal grandfather.
The former president's parents separated when he was young, and it wasn't until he was a young adult that he connected with his Kenyan family.
Kenyan President Uhuru Kenyatta said Sarah Obama would be remembered for her philanthropic work, especially the community projects she started in her home region, and called her an icon of family values.
Obama reconnected with his family when he was 21, following his father's death.
"We will miss her dearly, but we'll celebrate with gratitude her long and remarkable life," Obama tweeted in tribute to his deceased grandma.
He said she was known as "Mama Sarah" to many, and "Dani" or Granny to family.
The former president also shared an old picture of himself and Sarah Obama in Kenya along with the tweet.
Barack Obama was close to his grandmother Sarah
Obama has traveled to her home in Kenya several times. He most recently made a trip to the East African country as a private citizen in 2018, when he attended the opening of a youth center run by his half-sister Auma, with whom he reportedly has a close relationship.
He was also seen participating in a traditional dance with his grandmother and half-sister.
Cover photo: IMAGO / ZUMA Wire