Bono reveals he passed out after drinking with Barack Obama
Washington D.C. - U2 star Bono dished on a hilarious moment where he fell asleep at the White House after having drinks with former president Barack Obama.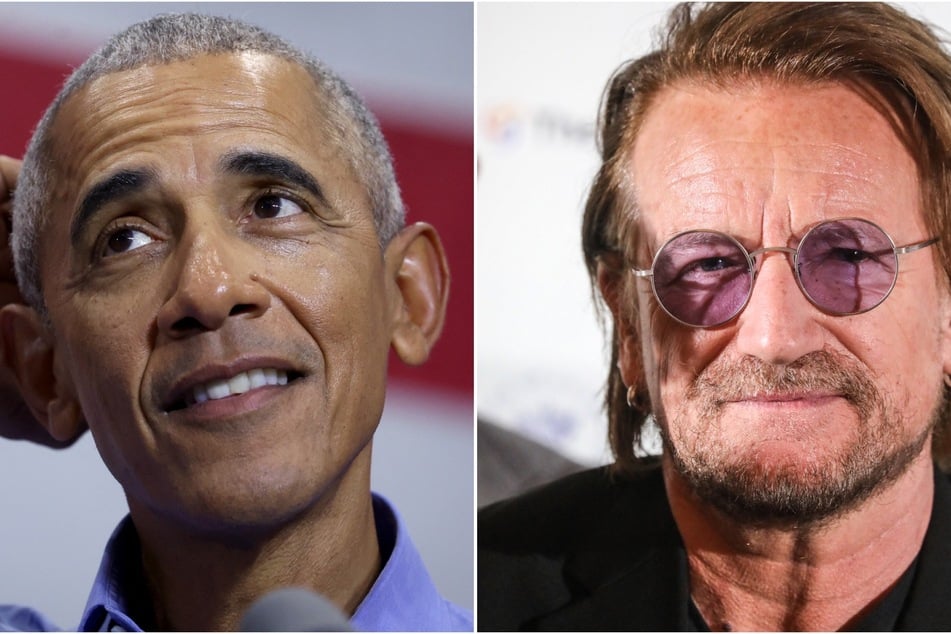 In his newly released memoir, Surrender: 40 Songs, One Story, the 62-year-old rocker recalled a fun-filled night he had at 1600 Pennsylvania Avenue with then-president Obama where he embarrassingly got a little drowsy after drinking wine.
Bono penned that while he and his wife Ali dined with the former leader of the free world, he passed out after indulging in a few glasses of vino.
"As I started to fall asleep, I excused myself, and what happened next is a little blurry, but, according to Ali, it took about ten minutes before the leader of the free world asked her, 'Bono's been gone awhile. Is he okay?'" an excerpt from the book shared by Fox News read.
The Irish singer continued that Obama was determined to find him after his long absence and decided to check the Lincoln bedroom, since Bono had asked him about the Gettysburg Address earlier.

"Good instinct," Bono wrote. "They walked into the Lincoln Bedroom, and there I was, out cold, head in the bosom of Abraham Lincoln, on his very bed. 'Falling asleep in the comfort of our freedoms,' as I spun it afterward."
According to the musician, his allergy to salicylic acid, which is found in wine, was the culprit behind his drowsiness. Though the singer added that the former commander-in-chief didn't believe that "for a minute."
"He thinks Ali made this up to cover for me," Bono wrote. "He tells people he can drink me under the table. Rubbish."
"But he does make a strong martini."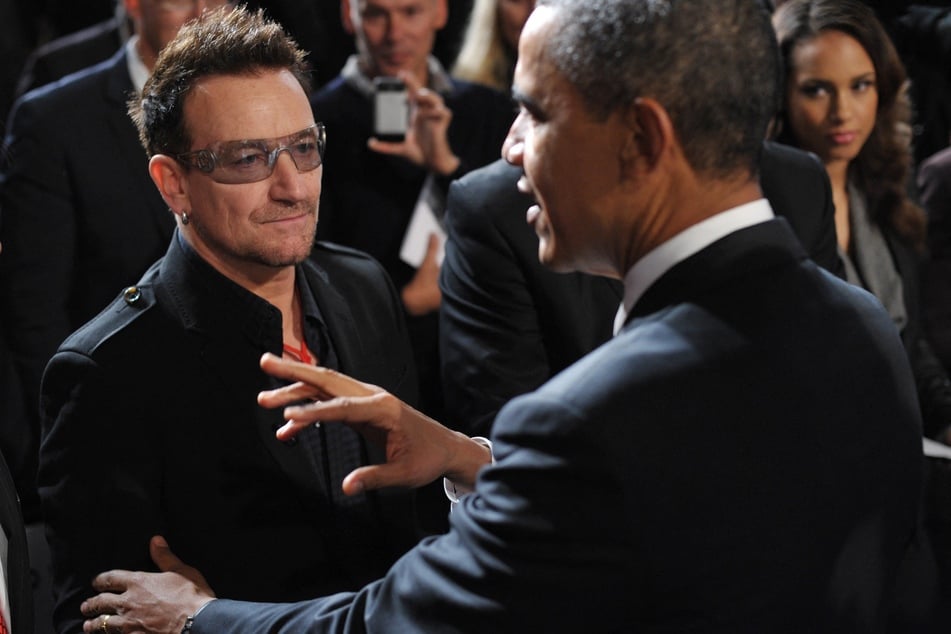 Written, narrated and illustrated by Bono, Surrender: 40 Songs, One Story dropped on Tuesday and is out everywhere with more stories about the singer's life.
Cover photo: Collage: SCOTT OLSON / GETTY IMAGES NORTH AMERICA / GETTY IMAGES VIA AFP & LUDOVIC MARIN / AFP