Bernie Sanders blasts Jeff Bezos over Blue Origin space mission funding
Washington DC – Bernie Sanders is once again taking on the Jeff Bezos, this time over a potential $10-billion NASA grant for the Amazon CEO's Blue Origin space exploration company.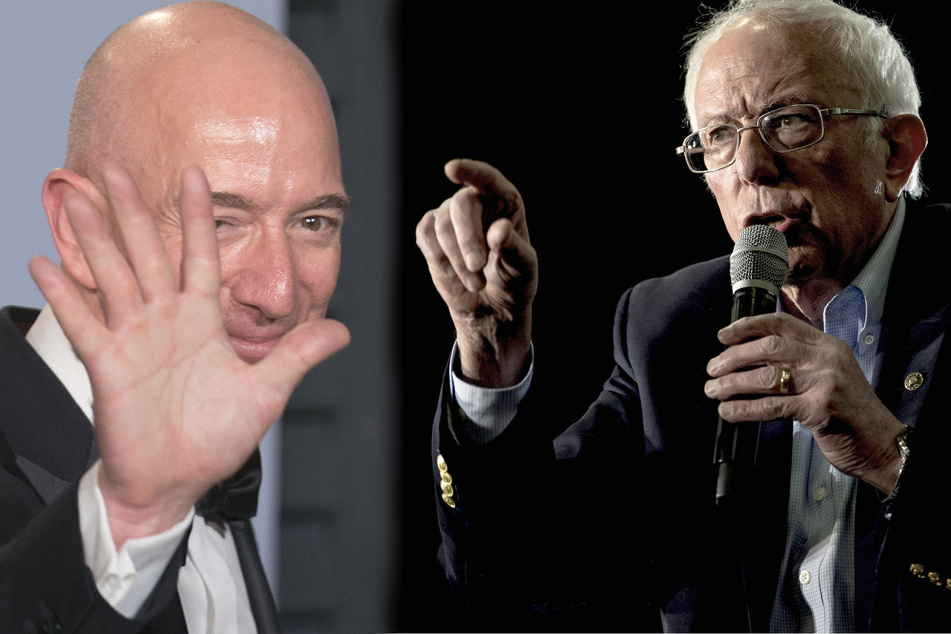 According to Business Insider, the controversy comes as part of Senate debate on the Endless Frontier Act, particularly over an amendment submitted by Democratic Senator Maria Cantwell calling for an additional $10 billion in funding for NASA's planned moon-landing initiative, Project Artemis.
The act is meant to steel the United States' leading role in science and tech industries against rising competition from foreign powers.
Earlier in April, Bezos, the world's richest man and owner of Blue Origin, lost a bid for a $2.9-billion contract with NASA to SpaceX CEO Elon Musk, the world's second-richest man.
Cantwell's amendment stipulates that NASA give the extra $10 billion to another contractor. Though she did not directly mention Blue Origin, Bezos' company has pleaded for this amount so it can join the program. Could it be just coincidence that Cantwell proposed this amendment as Blue Origin is headquartered in her home state of Washington?
But Senator Bernie Sanders, a rabid critic of Jeff Bezos, isn't going down without a fight. On Tuesday, he filed another amendment to remove the additional $10 billion.
"It does not make a lot of sense to me that we would provide billions of dollars to a company owned by the wealthiest guy in America," the Vermont independent told The Intercept.
Senators are expected to vote on the Endless Frontier Act on Thursday. Then the bill would be sent to the House of Representatives for approval.
Cover photo: Collage: IMAGO / ZUMA Wire