Bernie Sanders steals the show with Inaugural fashion statement
Washington DC - From Michelle Obama's plum-colored pantsuit to Kamala Harris' royal purple coat, there was a lot of talk about Inaugural fashion choices. But one attendee, in particular, caught people's eyes.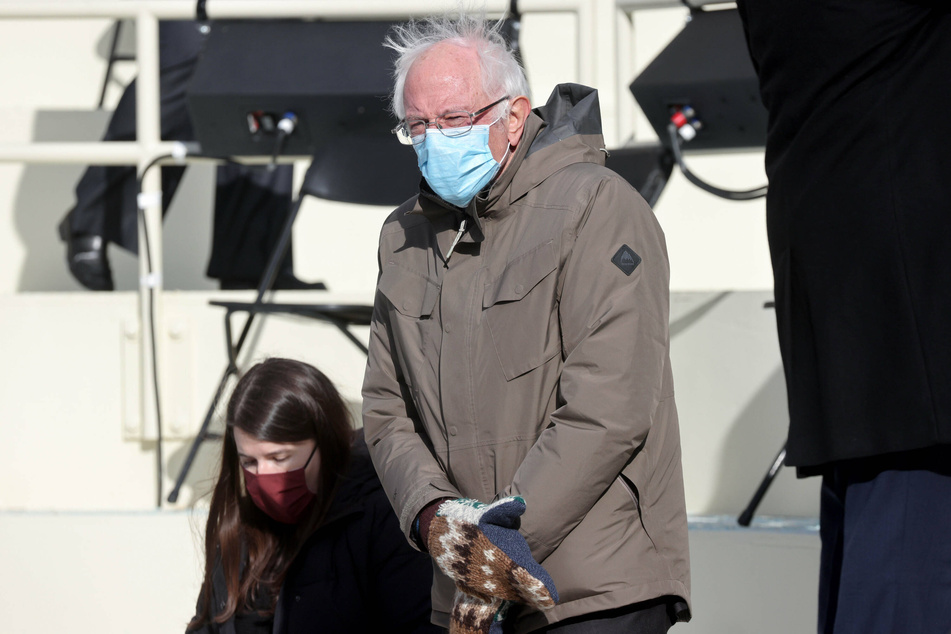 Bernie Sanders was turning heads during Joe Biden's Inauguration on Wednesday. On that cold winter day, he sported a functional brown jacket and large, patterned wool mittens. He completed the outfit with a light blue surgical face mask.
Sanders, a 79-year-old senator from Vermont, embodies a casual chic look that pairs well with his progressive politics.
The internet couldn't love it more: Twitter was flooded with memes of the beloved politician in his inaugural ensemble.
Across the internet, Sanders could be found with legs crossed and arms folded. There were photoshopped images of Bernie seated in the New York City subway, on the surface of the moon, and atop Mike Pence's head – all in his now-iconic attire.
Bernie could even be spotted in several famous paintings!
In an interview with CBS, the sartorial senator laughed about the attention his outfit created: "In Vermont, we dress warm. We know something about the cold, and we're not so concerned about good fashion. We want to keep warm. And that's what I did today."
Cover photo: imago images / ZUMA Wire