Bill DeBlasio hit with largest fine in history of NYC government ethics board!
New York, New York - The New York City government's ethics watchdog ordered former mayor Bill de Blasio on Thursday to cough up an unprecedented fine of nearly $500,000 for misusing his personal police detail during his failed 2020 presidential campaign.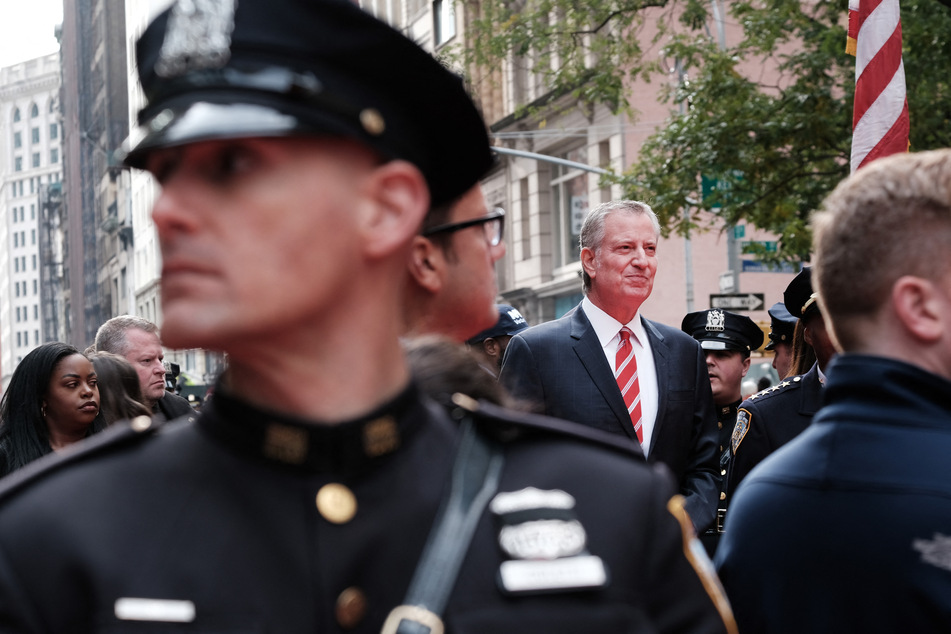 The extraordinary punishment from the city Conflicts of Interest Board – which de Blasio's attorney immediately vowed to challenge in court – caps off a years-long probe into the ex-mayor's decision to have his NYPD detail tag along with him on 31 out-of-state campaign trips in 2019 as part of his long-shot bid for the Democratic Party's presidential nomination.

In a three-page decision, Conflicts of Interest Board Chairman Milton Williams noted that city ethics laws prohibit public servants from "using city resources for any non-city purpose."
"[De Blasio's] conduct plainly violates this prohibition," Williams wrote of his NYPD-protected campaign travels, adding that "there is no city purpose in paying for the extra expenses incurred by that NYPD security detail to travel at a distance from the city to accompany the mayor or his family on trips for his campaign for president of the United States."
Williams said the board warned de Blasio that bringing his NYPD detail along on his cross-country trips would likely skirt the law, but he ignored it.
De Blasio blasts "reckless" fine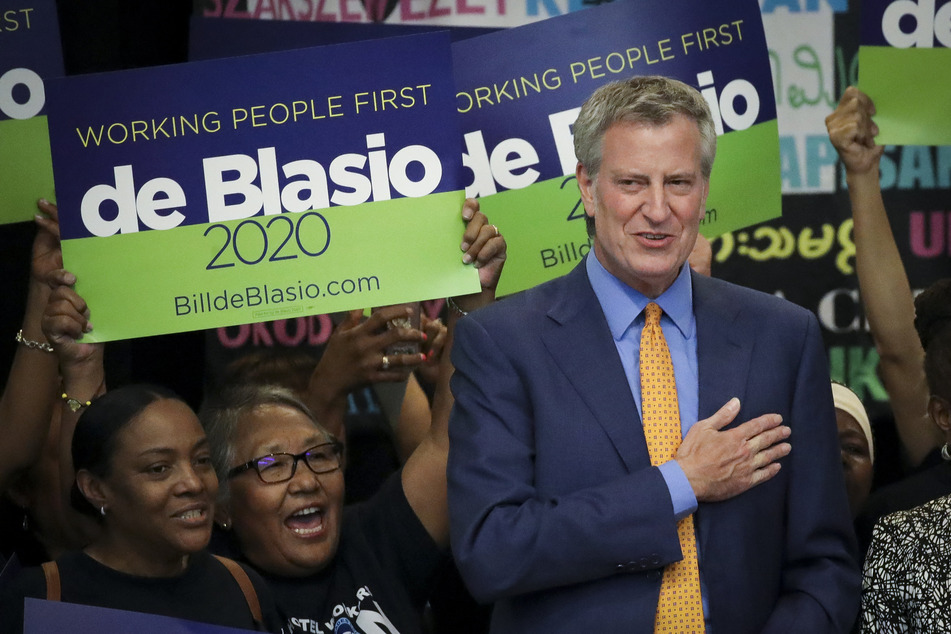 The Conflicts of Interest Board determined that the NYPD officers' de Blasio campaign-related travels cost city taxpayers $319,794.20. In assessing the fine, Williams said de Blasio should pay up that amount plus $155,000 for 31 ethics law violations he committed – one during each trip – for a grand total sum of $474,794.20.

The full amount should be paid by de Blasio within 30 days, said Williams, who described the verdict as "the largest fine in the history of the Board."
Andrew Celli, an attorney for de Blasio, blasted the board's ruling as "reckless" and announced the former mayor filed a lawsuit seeking to overturn it shortly after the ruling was finalized.
"COIB's action – which seeks to saddle elected officials with security costs that the city has properly borne for decades – is dangerous, beyond the scope of their powers, and illegal," Celli said in a statement.
"Every mayor faces threats, and all mayors are entitled to protection – regardless of party or politics."
Cover photo: SPENCER PLATT / GETTY IMAGES NORTH AMERICA / Getty Images via AFP