Donald Trump backtracks after calling for parts of the Constitution to be "terminated"
Palm Beach, Florida - Former President Donald Trump is trying to backtrack on comments he made over the weekend about "terminating" parts of the Constitution so that he could be president again.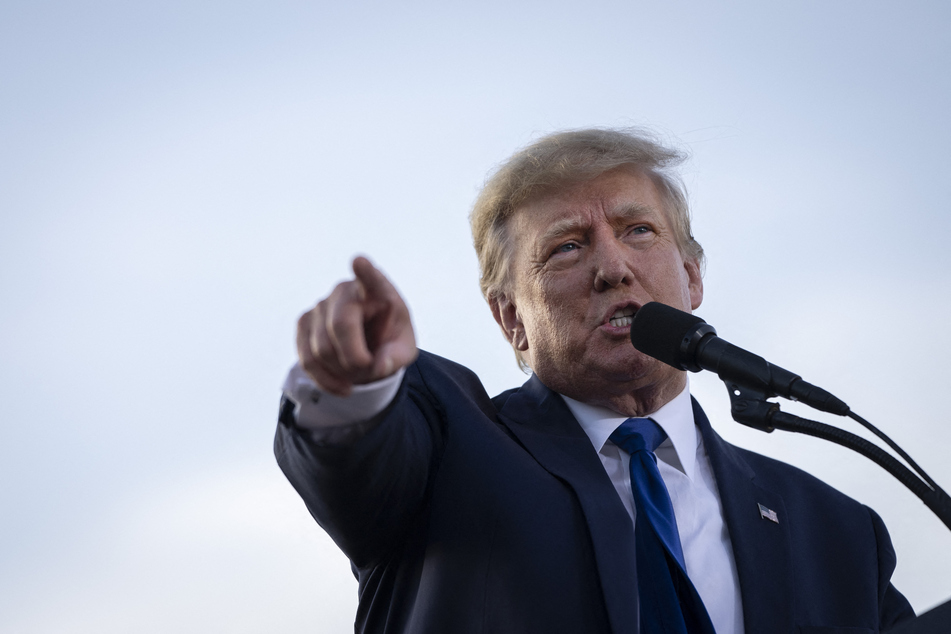 On Monday, Trump took to Truth Social to argue that the media is trying to "convince the American people that I said I wanted to 'terminate' the Constitution."
"This is simply more DISINFORMATION & LIES, just like RUSSIA, RUSSIA, RUSSIA, and all of their other HOAXES & SCAMS," he continued.
"What I said was that when there is 'MASSIVE & WIDESPREAD FRAUD & DECEPTION,' as has been irrefutably proven in the 2020 Presidential Election, steps must be immediately taken to RIGHT THE WRONG. Only FOOLS would disagree with that and accept STOLEN ELECTIONS. MAGA!"
He then shifted the focus away from the constitution and back to his election denialism which he has adamantly pushed since losing to President Joe Biden, despite there being no evidence to support his claims.
Trump's rebuttal came after his previous Truth Social post that was met with backlash after it seemed he was proposing the idea of "terminating" parts of the Constitution so that he could be reinstated as president.
"Do you throw the Presidential Election Results of 2020 OUT and declare the RIGHTFUL WINNER, or do you have a NEW ELECTION?" he said in the post. "A Massive Fraud of this type and magnitude allows for the termination of all rules, regulations, and articles, even those found in the Constitution."
Donald Trump had a no good, very bad, horrible weekend
While many of his supporters agree that Trump was misquoted by the corrupt media – an argument regularly made when the reaction to a specific quote doesn't go over as well as hoped – many politicians, including Republicans, have rejected the idea.
Rep. Liz Cheney tweeted: "Donald Trump believes we should terminate 'all rules, regulations and articles, even those found in the Constitution' to overturn the 2020 election. That was his view on 1/6 and remains his view today. No honest person can now deny that Trump is an enemy of the Constitution."
Trump was also met with more controversy after a Forbes article published on Sunday revealed that during his time as president, he didn't declare a Trump Organization debt he had from a foreign creditor that has ties with North Korea.
Forbes says that Donald Trump may not be held liable for the loan, and it is "unclear whether he broke the law or merely took advantage of a loophole."
Cover photo: Drew Angerer/GETTY IMAGES NORTH AMERICA/Getty Images via AFP