Trump is back at the White House and he's not keeping his mask on
Washington - After being treated for three days at the Walter Reed medical center over the weekend, President Donald Trump is back at the White House.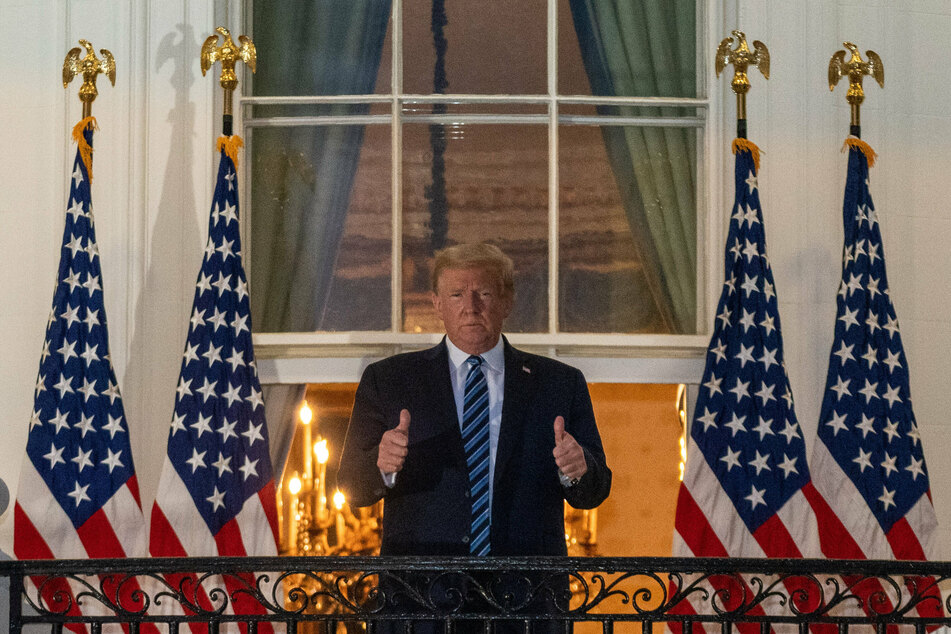 Trump's arrival on Monday evening immediately caused controversy: he appeared on the Truman balcony, took off his face mask despite still being infected with the coronavirus, and saluted the departing Marine One helicopter.
The president then tweeted out a video in which he urged Americans not to fear the virus: "Don't let it dominate you. Don't be afraid of it." He then encouraged people to "get out there" and "be careful".

Trump had received an experimental treatment based in part on a new antibody drug still in its testing phase. Dr. Anthony Fauci suggested it could have played a major role in Trump's recovery.
"I have a strong suspicion that this helped him," Fauci told CNN. The drug had been provided by the biotech company Regeneron at the request of the president's medical team. It is still a long way from being put on the market.
Trump still contagious, but won't keep his mask on
Trump also insisted he was now feeling better than he had in 20 years: "I didn't feel so good, and two days ago I felt great, better than I have in a long time." He speculated that he might now be immune.
Given that Trump could still be contagious, medical guidelines dictate that he should always wear a mask, to protect those around him. But the president took it off not long after arriving at the White House, in full view of the press cameras.
Trump's personal physician, Sean Conley, warned that the 74-year-old was "not out of the woods yet", but emphasized that the president would continue to receive "world-class" health care around the clock.
Conley did not expect to be able to clear Trump until next week at the earliest. "If we can get through to Monday with him remaining the same or improving, better yet, then we will all take that final deep sigh of relief," he said.
Four weeks before the election, Donald Trump intends to resume his interrupted campaign. In a Monday tweet, he confirmed his plan to face Joe Biden in the second presidential debate on October 15.
Cover photo: imago images / UPI Photo