Trump sparks outrage with General Mark Milley death sentence post
Palm Beach, Florida - Donald Trump greeted the news of General Mark Milley's retirement as the top military official of the US with a vicious social media attack that drew widespread condemnation.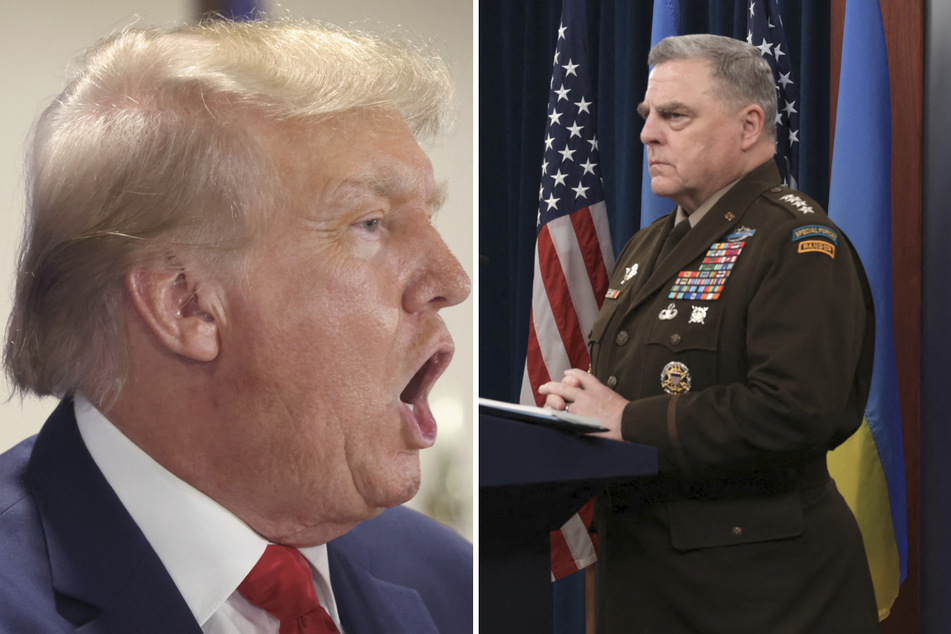 Milley will be stepping down as chairman of the Joint Chiefs of Staffs on October 1, after almost five years in the job.
But the man who named him to that position certainly won't be sending any retirement cards wishing him well.
Trump, who appointed the four-star general in 2018, unleashed a tirade against Milley on Truth Social, dubbing him a "Woke train wreck."
Aside from blaming the 65-year-old for the chaotic withdrawal of US troops from Afghanistan in 2021 – "perhaps the most embarrassing moment in American history" – Trump also accused him of supposedly giving China "a heads up on the thinking of the President of the United States."
That's most likely a reference to reports that Milley had promised to alert the commander of the Chinese armed forces if then-president Trump would order an attack on China.
"This is an act so egregious," the post continued, "that, in times gone by, the punishment would have been DEATH!"
Trump blasted on both sides of the aisle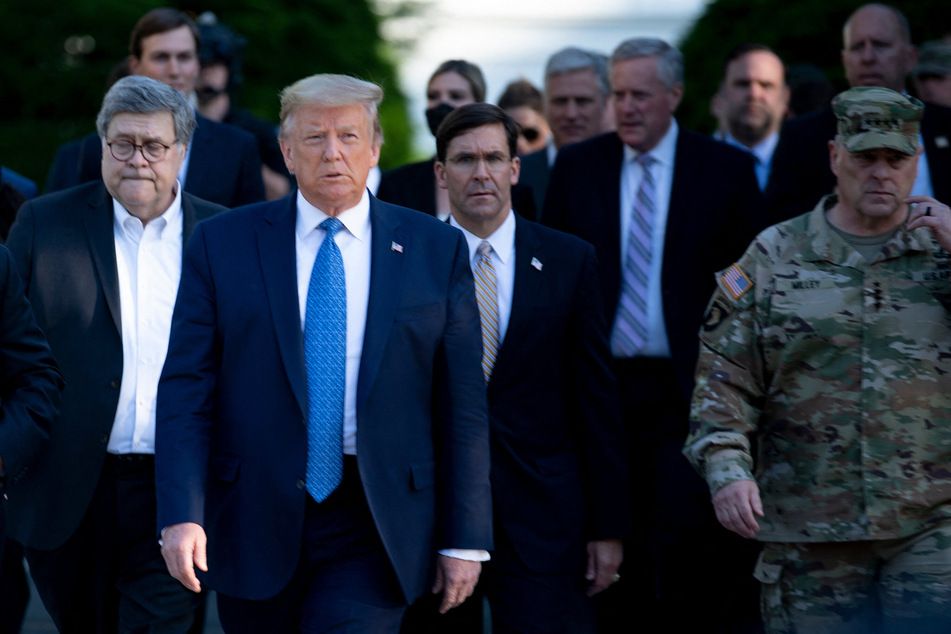 Trump's post was slammed by both Democrats and Republicans.
Ex-New Jersey Governor Chris Christie, who is also running against Trump in the 2024 Republican primaries, posted on X: "What kind of person threatens execution on a third-tier social media site? A sad and disturbed person who has no place being near the White House, let alone living inside it."
Meanwhile, Transportation Secretary Pete Buttigieg called the outburst only the "latest in a pattern of outrageous attacks."
Trump often clashed with Milley during his presidency. The general was forced to apologize after participating in the infamous 2020 photo-op in front of St. John's Church in Washington DC, which involved the violent dispersal of Black Lives Matter protesters.
Cover photo: Collage: SCOTT OLSON / GETTY IMAGES NORTH AMERICA / Getty Images via AFP & Credit SCOTT OLSON / GETTY IMAGES NORTH AMERICA / Getty Images via AFP