India Walton kicks off Black History Month with big campaign announcement
Buffalo, New York - Former Buffalo mayoral candidate India Walton is once again looking to rock the Buffalo political scene with her latest campaign announcement.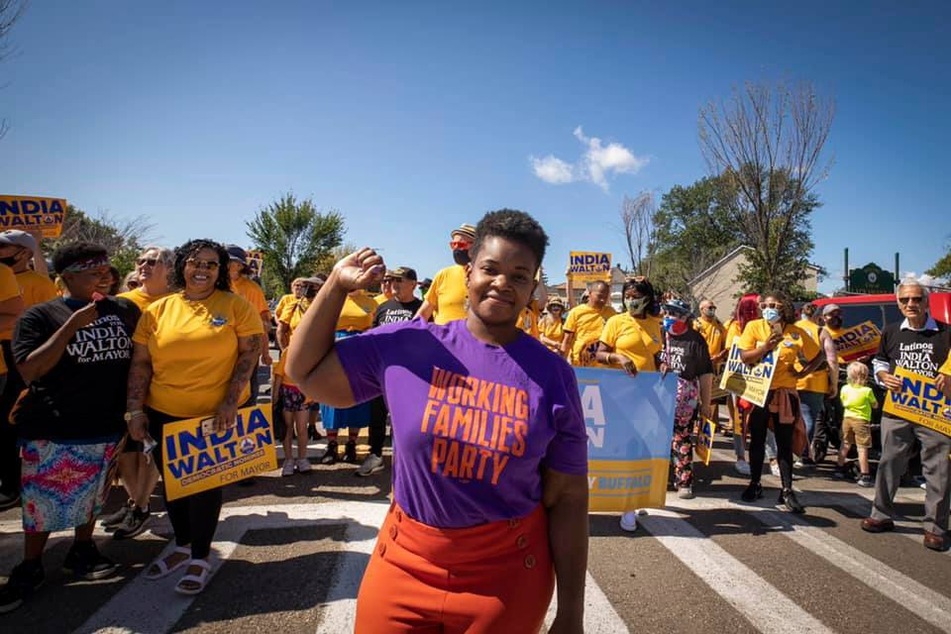 On the first day of Black History Month, Walton released a video announcing her bid to represent the Masten district in the Buffalo Common Council.
"Today I am reminded of Ms. Cora Maloney, who was [...] the first African-American woman elected to Common Council to represent Masten district in 1959. We might be making some history of our own soon," she teases in the video shared to Twitter.
Walton shot to the national spotlight when she defeated Buffalo's four-term incumbent mayor Byron Brown in the 2021 Democratic primary.
After the primary election, Democratic establishment figures largely refrained from backing Walton's candidacy. Only after New York State Democratic Party Chair Jay Jacobs compared Walton, a Black woman, to former KKK grand wizard David Duke did endorsements from the likes of Senators Chuck Schumer and Kirsten Gillibrand start trickling in.
Brown did not concede after the primary and instead launched a write-in campaign for mayor. He ended up winning the general election and a fifth term at the helm of the city government.
Undeterred by this defeat, Walton once again has her sights set on winning local office and delivering progressive change for her hometown and neighborhood.
India Walton outlines her priorities for Buffalo Common Council campaign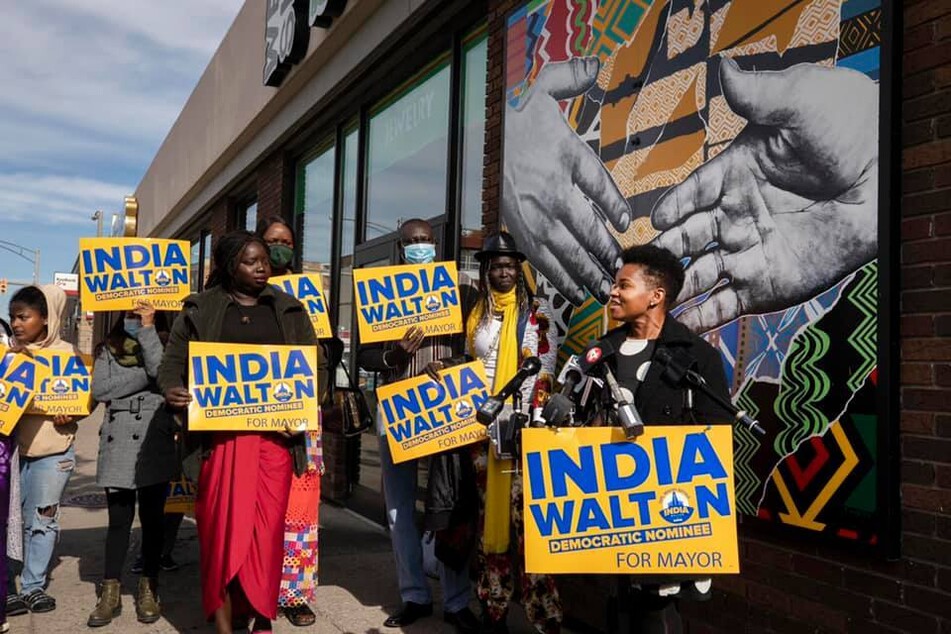 Walton has big plans for the Masten district if she makes it to the Common Council.
"I definitely think that Masten is right for the proliferation of small businesses," she said in an interview with 7 News.
"I really want to be able to support not only small businesses, but also expand cooperatively-owned, and worker-owned businesses. I want to work on infrastructure. I want to make sure our streetlights are working, that we have trees and basic things like that, that really just improves the feel of the neighborhood,"
Walton added that addressing the housing crisis in Buffalo will be her "number one issue" if elected into office.
In all of her political work, the 40-year-old said she strives to remain as closely tied to her community as possible: "I think one of the most important things that I want to do is not have an office solely in City Hall, but also have one in the neighborhood. I want to make sure that meetings are supposed to be public, advertised. I want to be sure that I am communicating effectively, concisely and transparently."
Walton, who has built a strong following in Buffalo and around the country, will be taking on current Masten District Council Member Ulysees Wingo for the seat.
Cover photo: Screenshot/Facebook/India Walton for Buffalo