Biden emphasizes relationship with Jordan during King Abdullah visit
Washington DC – President Joe Biden on Monday emphasized the United States' close partnership with Jordan at a meeting with King Abdullah II in Washington.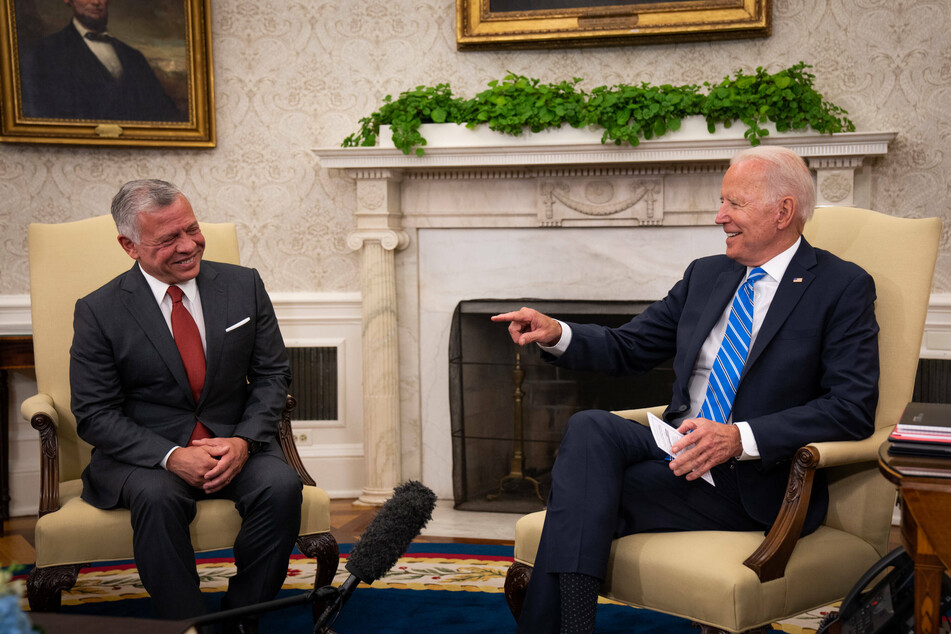 Biden thanked the Jordanian king for his "enduring and strategic relationship" with the US, according to a transcript of remarks made before a bilateral meeting at the White House.
"You've always been there, and we will always be there for Jordan."
Biden also highlighted Jordan's "vital leadership" in the Middle East, saying, "you live in a tough neighborhood."
Jordan, a mostly desert kingdom, is a major regional US ally.
"We have, as you said, many challenges in our part of the world. I think many of us leaders from our part of the world will do the heavy lifting, which is what we need to do, on behalf of the United States," King Abdullah II responded.
"But you can always count on me, my country, and many of our colleagues in the region. A lot to do, sir, but with your leadership, we will prevail."
During the meeting, the leaders discussed the Israeli-Palestinian conflict, with Biden expressing "his strong support for a two-state solution," according to a White House readout.
Biden also expressed support "for engagement between Jordan and the new Israeli Government... to improve Jordan's access to fresh water and increase Jordan's exports to the West Bank."
During the meeting, the president also announced the "delivery of over 500,000 Covid-19 vaccines to Jordan," the White House said.
The US-Jordan defense relationship, the two countries' infrastructure plans, and the "enormous challenges in Syria" were also discussed in the meeting.
Cover photo: IMAGO / ZUMA Wire