White House Down: Biden takes a tumble during bike ride with first lady
Rehoboth Beach, Delaware - White House down! Joe Biden's Saturday morning bike ride with first lady Jill Biden didn't get off the greatest of starts as the president took a tumble in front of the assembled press pack.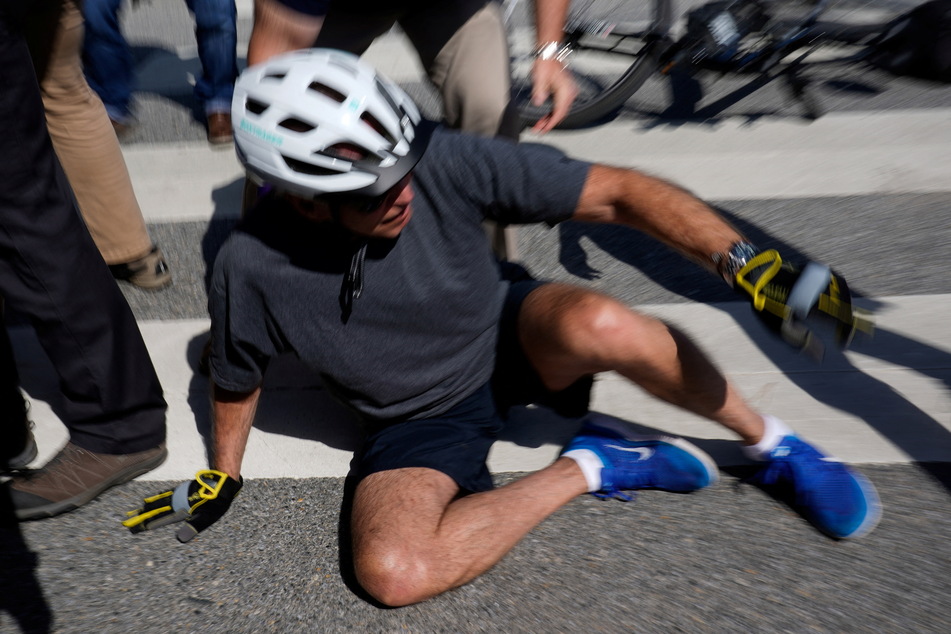 Biden and his wife were celebrating their 45th wedding anniversary at their beach home in Delaware, and they decided to enjoy the sunny weather on their bikes.
As the presidential couple were greeting a gaggle of reporters filming their ride, the 79-year-old slowed to a stop to greet them. That's when he seemed to get his foot caught in the toe cage, which caused him to fall sideways to the ground.
Biden's security detail swooped in to help him up while members of the press asked the president if he was all right. "I'm good, yeah, yeah," he responded, before dusting himself off and getting back on his bike.
"As the President said, his foot got caught on the pedal while dismounting and he is fine. No medical attention is needed. The President looks forward to spending the rest of the day with his family," a White House official told CNN.
Biden proves he's feeling just fine
Just in case anyone remained unconvinced by those assurances, Biden was ready to provide more proof of his good health on Saturday evening.
As he came out of St. Edmond Roman Catholic Church, having attended the service there, Daily Mail reporter Nikki Schwab asked the commander-in-chief how he was feeling. His response was a series of hops, followed by clenched fists and a broad smile.
Biden is the oldest president to ever hold office and will be 82 at the end of his first term.
Cover photo: REUTERS