Melania Trump bids farewell to the nation – and so does Stephen Colbert's parody of the first lady
New York, New York - The same day Melania Trump bid farewell to the nation, Laura Benanti, who's been impersonating the First Lady for four years on the Late Show with Stephen Colbert, followed up with her own musical sendoff.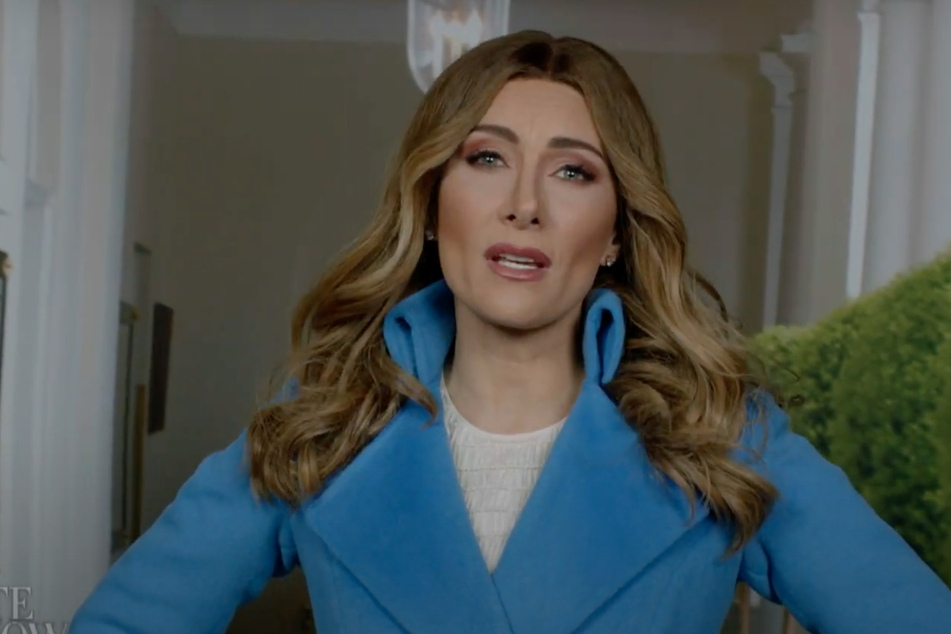 First lady Melania Trump released gave a farewell speech on Monday, emphasizing her gratitude for the past four years spent at the White House.
Late night talk show host Stephen Colbert was quick to point out that the First Lady forgot to mention what her plans are for after Inauguration Day.
But his own Melania, Laura Benanti, would be happy to take over that task...
"So, what are the first lady's future plans? Over the years she's appeared on this show numerous times, and tonight she wanted to come back and make another official announcement," Colbert announced his very own Melania, Laura Benanti.
Four years ago, the Broadway star Laura Benanti has first appeared on the late show as Melania Trump, after the First Lady apparently stole lines from a speech delivered by former First Lady Michelle Obama. Since then, "Benania" has been keeping Colbert's viewers entertained with her very own interpretation of life inside and outside the White House.
On the night before Trump's final day in the White House, Benanti as Melania returned to his show to deliver a musical farewell, interspersed with New Yorkers telling her to go away – in typically a typically "colorful" way.
Colbert's team filmed Benania in Times Square as she whirled around and in a full-blown musical number sang about ditching her loser husband and returning to New York City, "the best-est city on earth," "the city that never sleeps (...) with a porn star who lies to you about it."
"It makes me feel, which is something I don't normally do," Benania sang.
But when she eventually realized that even New York City doesn't want her back, Benania came to an upsetting conclusion: "Will I have to move back with my husband, who I loathe?"
Cover photo: Stephen Colbert/YouTube/Screenshot