Mike Pence busts out boxing gloves as he plans to fight January 6 subpoena
Washington DC - Former Vice President Mike Pence is reportedly planning to resist a subpoena to testify about former President Donald Trump's effort to overturn his loss in the 2020 election.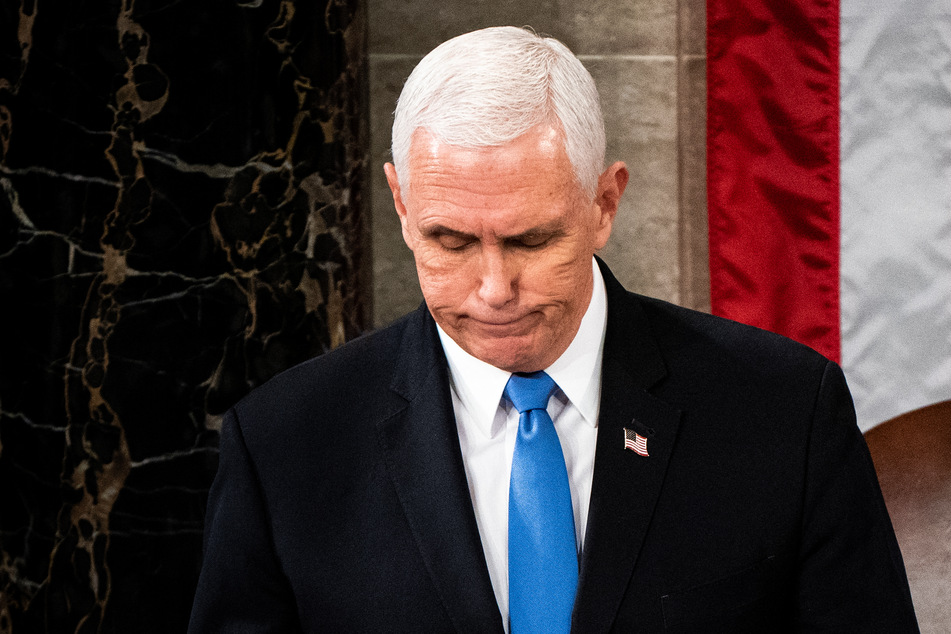 In a move that will likely at least delay Pence's testimony, the former vice president plans to argue that his largely ceremonial role as president of the Senate shields him from being ordered to testify, Politico first reported.
Pence would cite the constitutional "speech or debate clause" that generally prevents lawmakers from legal scrutiny for their legislative work.
Legal analysts are divided over the strength of Pence's claim.
Courts have generally been deferential to prosecutors seeking to investigate alleged crimes even when their actions may infringe to some degree on other constitutional protections.
Trump is also seeking to block Pence from testifying, but he has cited executive privilege, which can shield the secrecy of presidential decision-making.
Pence might speak about his decision to fight the grand jury subpoena during a political swing through the Republican first caucus state of Iowa on Wednesday.
He has refused to speak either in public or under oath about Trump's scheme to stay in power despite losing the 2020 election, which culminated in the January 6 attack on the US Capitol in 2021.
Pence, who is considering a 2024 White House run, has walked a tightrope about January 6, when Trump loyalists stormed the Capitol and called for the vice president to be hanged.
Mike Pence has avoided publicly criticizing Donald Trump over the January 6 attack
Despite the rift with Trump, Pence has shied away from openly criticizing him. He may fear offending Trump's supporters, who are sure to play a pivotal role in the 2024 GOP presidential primary race.
Pence rejected the congressional Jan. 6 committee's push for him to speak, arguing that Congress had no right to demand testimony from a member of the executive branch. Now he is arguing that he was actually part of the legislative branch, as Senate president.
The subpoena marked an aggressive new step from special counsel Jack Smith, a former Brooklyn federal prosecutor who led the Justice Department's public corruption section and who oversaw indictments against major political figures.
Cover photo: Erin Schaff / POOL / AFP