Nude video of Rep. Madison Cawthorn leaked: "It ain't pretty"
Washington DC - Madison Cawthorn is once again coming under fire, this time for a leaked video showing him naked and apparently attempting to hump a person's face.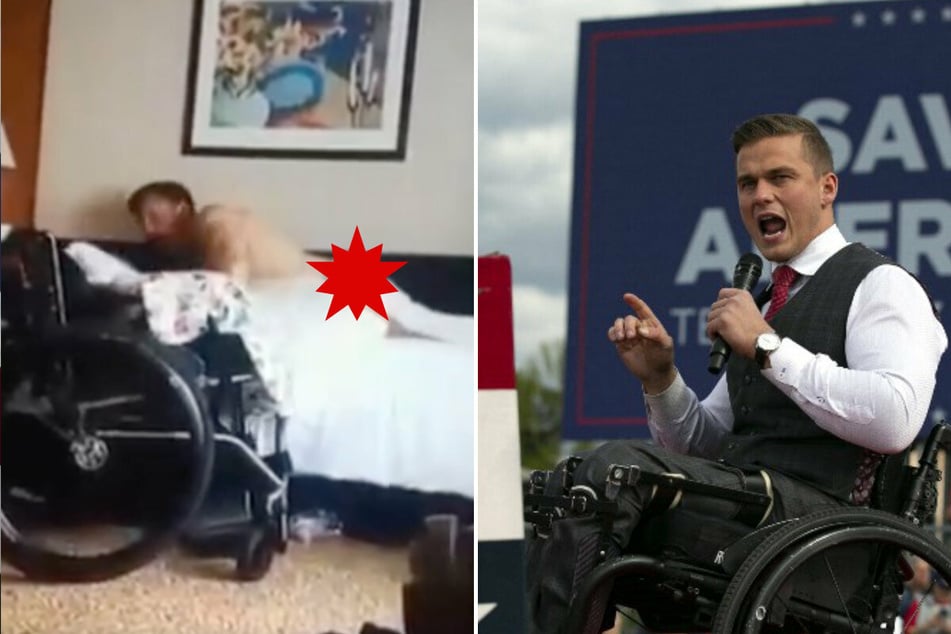 The American Muckrakers PAC, which is on a mission to get the far-right North Carolina Republican out of office, released the video on their FireMadison website.
The PAC said the video was submitted by a former supporter of the congressman who had chosen to remain anonymous.
The site includes the warning label: "This video includes nudity. The video should not be watched with children, anyone offended by nudity, or anyone prone to fainting when they see a nude Member of Congress. Watch the video at your own peril. It ain't pretty."
The video itself shows the youngest member of Congress naked on a bed, apparently thrusting his hips on top of an unknown person. At one point, the person behind the camera can be heard saying, "Stick it in his face."
Cawthorn immediately tried to downplay the video after its release. "A new hit against me just dropped. Years ago, in this video, I was being crass with a friend, trying to be funny. We were acting foolish, and joking. That's it," he tweeted.
"I'm NOT backing down. I told you there would be a drip drip campaign," he continued. "Blackmail won't win. We will."
Cawthorn already has a pretty big rap sheet. He has been accused by several women of sexual misconduct, and he faced backlash from his own party when he claimed that some fellow lawmakers had invited him to use cocaine and take part in orgies.
Cover photo: Collage: FireMadison.com & ALLISON JOYCE / GETTY IMAGES NORTH AMERICA / GETTY IMAGES VIA AFP