Putin makes more threats against West as he warns Russia hasn't even started with Ukraine yet
Moscow, Russia - Russian President Vladimir Putin has come out with more fighting words for the West as his invasion of Ukraine continues.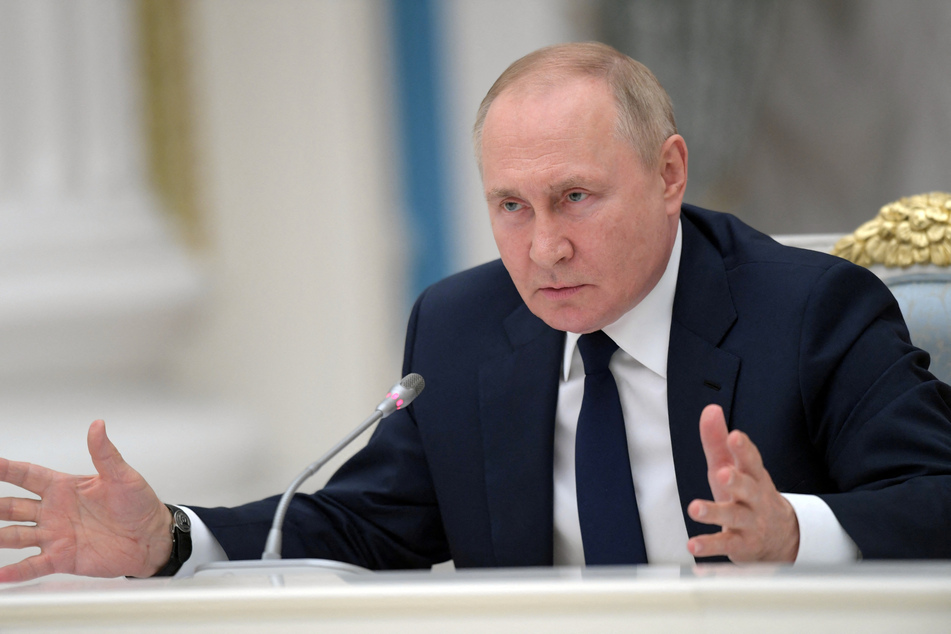 "Today we hear that they want to beat us on the battlefield. What can we say to that? Let them try," he said, adding that everyone should know that Russia has not even really started in Ukraine yet.

He also said Moscow was not rejecting peace negotiations. "But those who refuse should know that the further they go, the more difficult it is for them to come to an agreement with us," he told a meeting of the heads of the party factions of the State Duma, the Russian lower legislative house.
Putin praised the politicians as "real statesmen and patriots" who had supported the "special military operation" in Ukraine from the beginning. "There are many parties, but only one homeland," he said.
"There is nothing more important than the fate of the homeland."
Putin says his own war is "a tragedy" for Ukrainians
Putin also repeated his accusation that the West wants to fight "to the last Ukrainian," a situation he claimed is "a tragedy for the Ukrainian people" even as his forces continued the slaughter in the country's east.
Three people died in the Kharkiv region on Thursday, while five more were wounded, local authorities said. "The enemy is sneaky, targeting residential areas and civilian infrastructure," regional commander Oleh Synyehubov announced.
In Kramatorsk and Avdiivka, in Donetsk, two people died and eight were injured, as regional governor Pavlo Kyrylenko said Russian attacks only hit civilian targets.
Cover photo: via REUTERS