Ukraine war: Russia bombs busy shopping mall full of civilians
Kremenchuk, Ukraine - The death toll in Russia's attack on a Ukrainian shopping center in the central city of Kremenchuk has risen to 20 as the recovery and clean up efforts continue, said Dmytro Lunin, governor of the Poltava region.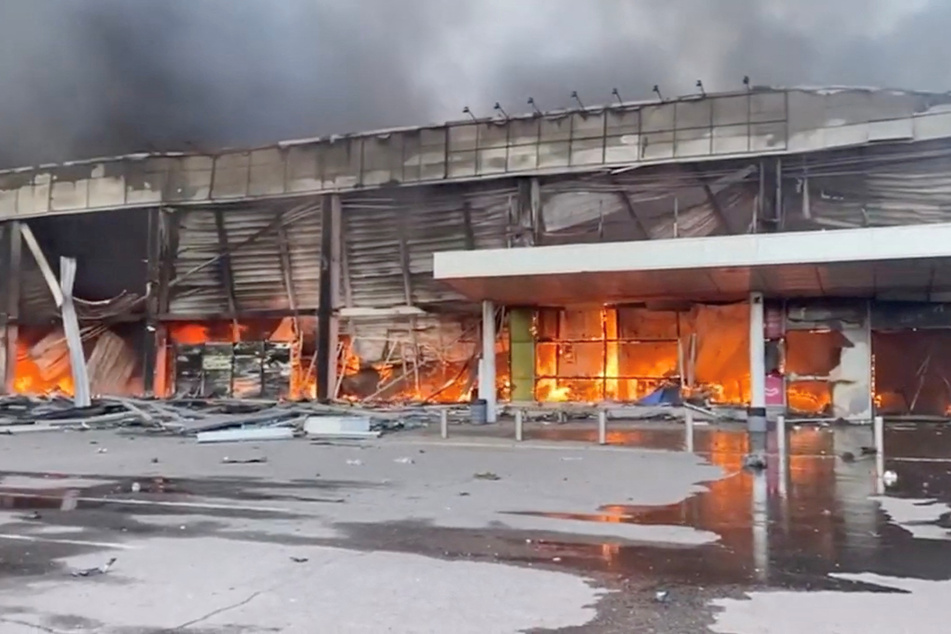 Dozens are still missing after a Russian missile struck a busy shopping mall in the Ukrainian city on Monday, according to local officials.
The prosecutor's office said 59 people were injured in the attack, about half of whom were in a serious condition.

"The occupiers fired rockets at a shopping center where there were more than a thousand civilians," President Volodymyr Zelensky said on Telegram, where he also shared a video showing dark plumes of smoke rising from a burning building.

He doubled down on his calls for Western powers to supply Ukraine with modern air defense systems.
"People in the mall in Kremenchuk deserved the same security as people in any mall in the world, whether somewhere in Philadelphia or Tel Aviv, or in a shopping mall in Dresden," Zelensky said.
Calling Russia the "largest terrorist organization in the world," Zelensky said that "buying or transporting Russian oil, maintaining contacts with Russian banks or paying taxes or customs duties to the Russian state" was tantamount to supporting terrorism.
Biden responsds to "cruel" attack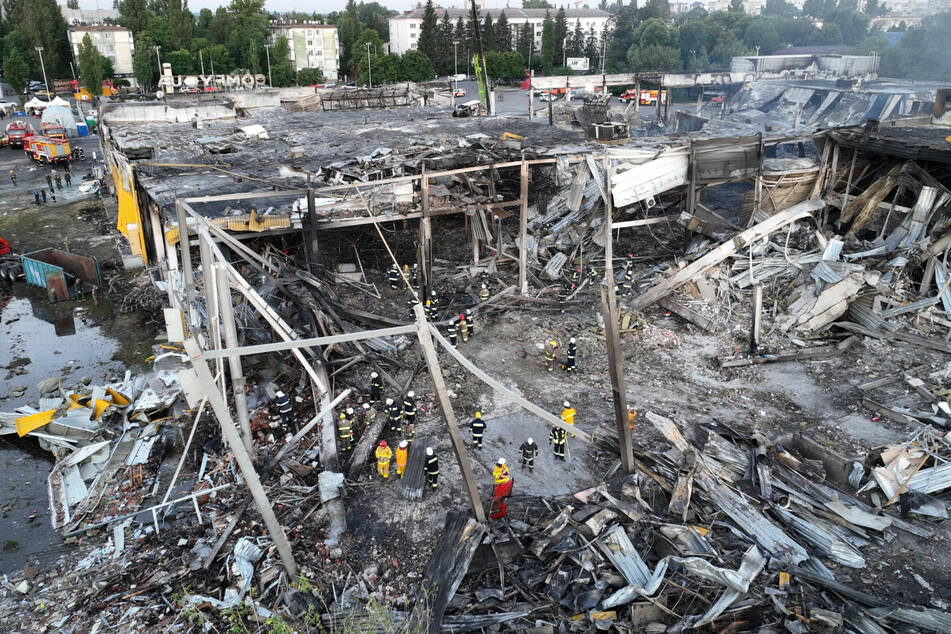 International condemnation for the Kremenchuk attack was quick to follow, with the leaders of the G7 group of industrialized nations issuing a joint statement describing the "abominable attack" as a "war crime."
"Russian President Putin and those responsible will be held to account" for their "indiscriminate attacks on innocent civilians," a statement issued by G7 leaders on Monday evening read.
US President Joe Biden tweeted that "Russia's attack on civilians at a shopping mall is cruel."
"We stand in solidarity with the Ukrainian people," he added, promising to continue supporting the country's defenses.
The United Nations Security Council will convene to discuss the Kremenchuk attack in New York on Tuesday evening, according to diplomatic sources.
Cover photo: REUTERS