Putin uses battle against Nazism to justify Ukraine invasion in Victory Day speech
Moscow, Russia - Russian President Vladimir Putin justified Russia's invasion of Ukraine on Tuesday while addressing soldiers gathered in Moscow's Red Square for the traditional military parade marking the 78th anniversary of the Soviet victory over Nazi Germany.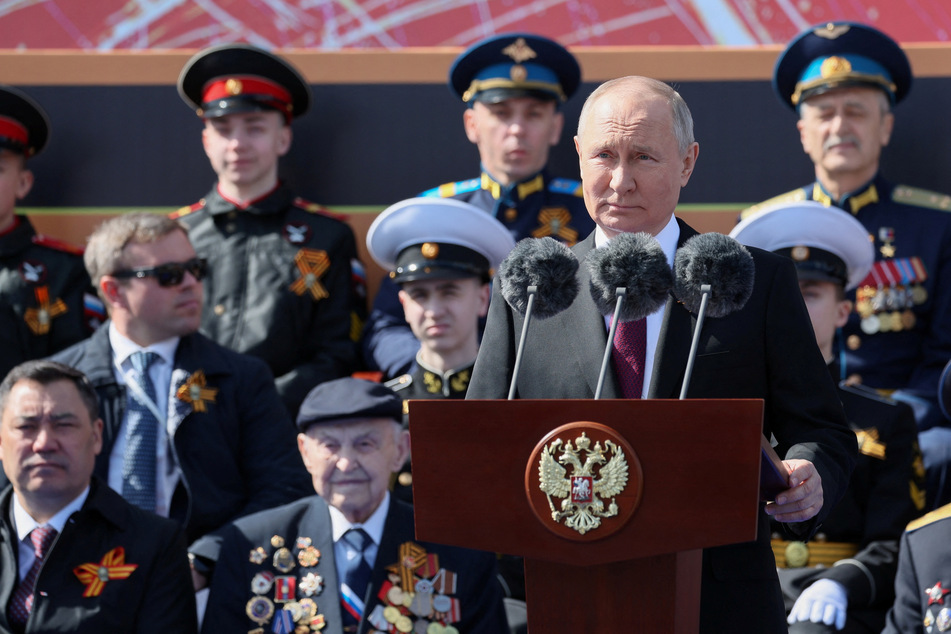 "Today, civilization is once again at a decisive turning point," Putin told those gathered for the event that was accompanied by extensive security precautions.

"A real war has been unleashed against our homeland," he added, referring to the fighting in Ukraine that he launched more than a year ago. "But we have repelled international terrorism, we will protect the residents of the Donbass and we will ensure our security."
Putin also reiterated his claim that Ukraine had become a "hostage" of Western states, whose "goal is... the disintegration and destruction of our country."
Official figures said around 8,000 soldiers were deployed on Red Square, apparently including men who recently fought in Ukraine.

The traditional military parade on Red Square ended without an air show, despite clear skies above Moscow, as could be seen in the live broadcast on Russian television.
Parade held under shadow of apparent drone attacks
Ahead of the events, there had been speculation that the parade might be cancelled following what appeared to be a drone attack on the Kremlin.
Last week, two drones entered the Kremlin grounds but were brought down above the dome of the Senate Palace by air defenses.
Cover photo: via REUTERS