Jewish organizations demand that President Biden act on reparations for Black Americans by Juneteenth
Washington DC - More than two dozen Jewish organizations sent a letter to President Joe Biden earlier this month demanding he enact a federal reparations commission for Black Americans by Juneteenth.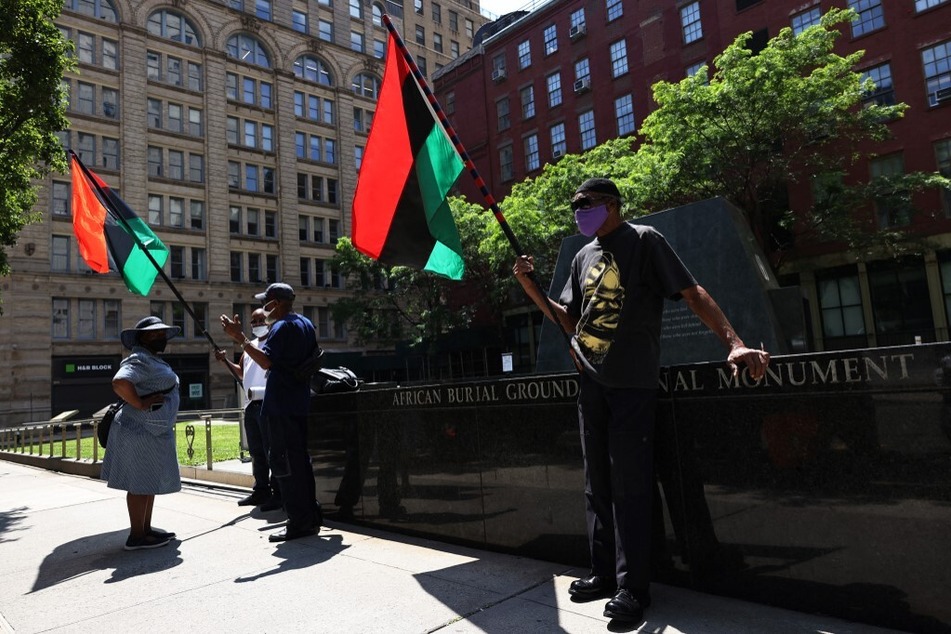 The letter, spearheaded by the Union for Reform Judaism's Religious Action Center and signed by 28 Jewish organizations, urges Biden to use his executive authority to create a reparations commission by June 19, 2023. The body should be convened according to the framework laid out in HR 40, the Commission to Study and Develop Reparation Proposals for African Americans Act, and its Senate companion, S 40.
Even as the demand for reparations has grown, federal action has stalled, with President Biden so far failing to heed overwhelming calls for an executive order.
The signatories of the letter say the US government's delay in delivering justice goes against the core principles of Jewish teaching and experience.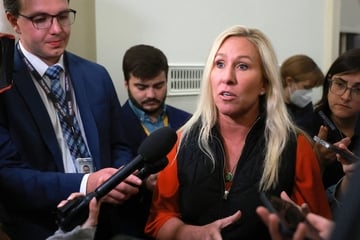 "Jewish tradition teaches us that no person can say 'my ancestor is greater than yours' (Sanhedrin 37a), and we believe that every person was made b'tzelem Elohim, in the image of God (Genesis 1:27). This sacred tenet of equity and equality between all people is violated by the vestiges of enslavement and ongoing wounds of institutional, systemic, and structural racial oppression that persist today," their letter states, adding that financial restitution must be a component of reparations.
"Our Judaism informs our perspectives not only through rabbinical teachings, but also through experience," the missive continues. "Germany, the country that was responsible for the capture, murder, and decimation of over 6 million Jews, agreed to provide reparations to Jewish families and their descendants who were harmed by the Holocaust."
"Even though nothing could ever repay the lives lost, Germany understood the meaning in reparative justice."
The growing demand for a federal reparations commission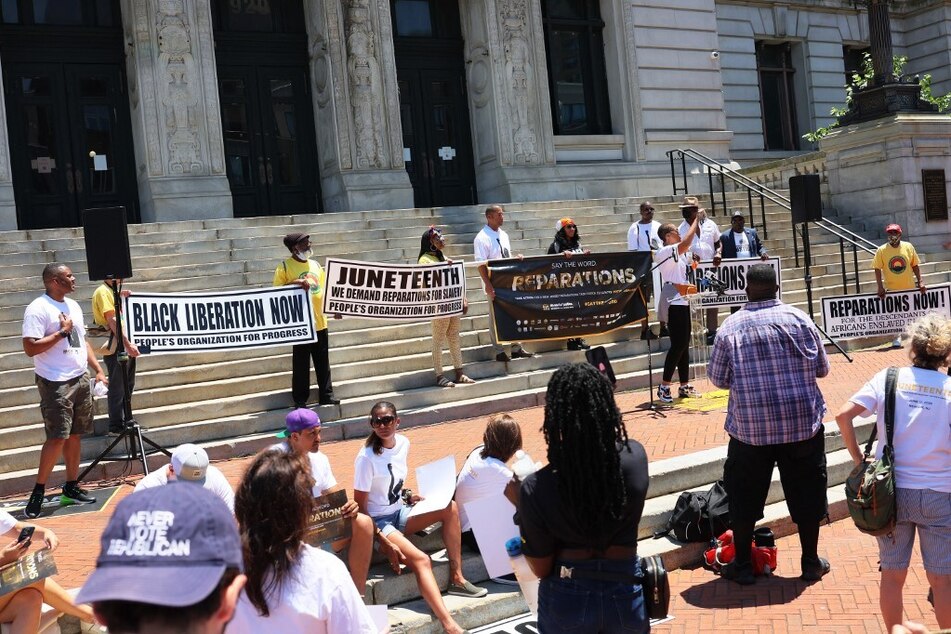 Interfaith advocacy has long been a core component of organizing efforts around a federal reparations commission, with faith leaders across religious bounds increasingly calling out the US government's moral and legal obligation to provide repair.
In late February, more than 200 Jewish, Christian, and Muslim faith groups sent a letter to Biden urging him to act on reparations for Black Americans by Juneteenth.
In November 2022, more than 2,000 Catholic sisters and associates called on the president – a practicing Catholic – to fulfill his 2020 campaign promise of establishing a reparations study commission.
"The U.S. was built on the ideals of 'liberty and justice for all,' and we call on President Biden to ensure we transform our society into one that is racially just and equitable by establishing via executive order a Commission to Study and Develop Reparation Proposals for African Americans by Juneteenth 2023," the Jewish groups write in their latest letter.
"This is the only way we will truly begin to heal our country."
Cover photo: MICHAEL M. SANTIAGO / GETTY IMAGES NORTH AMERICA / GETTY IMAGES VIA AFP