US, Canada, Mexico sign declaration on equity and racial justice
Mexico City, Mexico - The United States, Mexico, and Canada have signed a North American Declaration on Partnership for Equity and Racial Justice.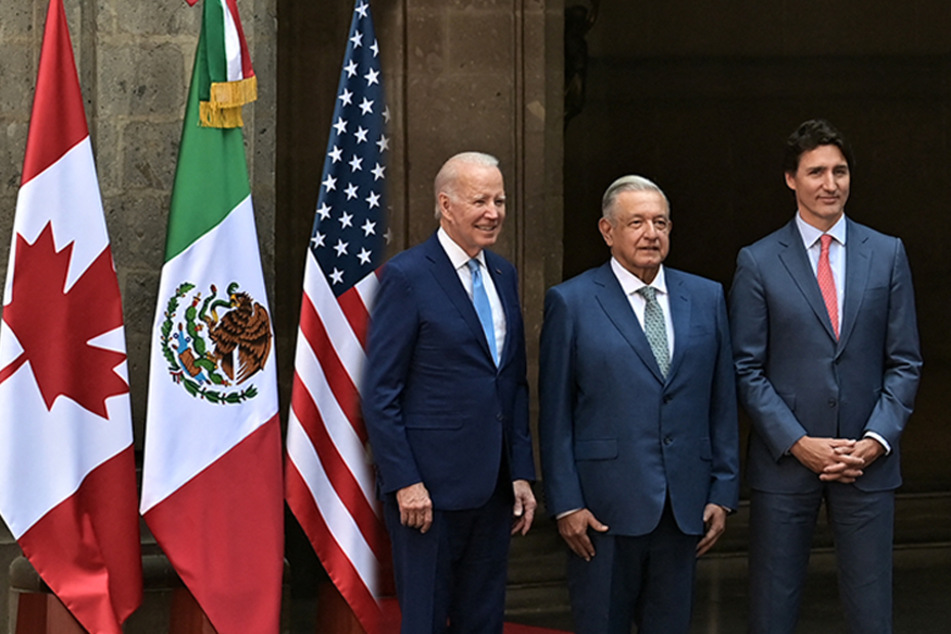 The declaration was signed by the foreign ministers of the three countries on the sidelines of the North American Leaders' Summit in Mexico City, Mexico.
It aims at promoting anti-racist, inclusive, democratic, and equal societies in these three countries.
Canadian Foreign Minister Mélanie Joly said anti-indigenous, anti-Black, anti-Asian, and antisemitic hate have sharply risen in Canada.
Muslim communities in Canada have experienced several horrific, deadly Islamophobic attacks in recent years, she said.
"We're establishing a trilateral racial equity and inclusion expert network to share knowledge, to share best practices for advancing equity and racial justice," said Secretary Of State Antony Blinken.
He announced that in April, the United States will host the first-ever Cities Summit of the Americas in Denver.
Diversity, equity, inclusion, and accessibility will be a key part of the discussions there.
Meanwhile, President Joe Biden met Mexican President Andrés Manuel López Obrador in Mexico City to strengthen bilateral cooperation between the two countries and create a more prosperous and secure future for North America.
The two leaders also reviewed security cooperation under the Bicentennial Framework for Security, Public Health, and Safe Communities and discussed increased cooperation to prosecute drug traffickers and dismantle criminal networks, disrupt the supply of illicit precursor chemicals used to make fentanyl, shut down drug laboratories, and prevent trafficking of drugs, arms, and people across the US-Mexico border.
Biden and López Obrador reaffirmed their commitment to implement innovative approaches to address irregular migration, pursuant to the Los Angeles Declaration on Migration and Protection.
Cover photo: Collage: Nicolas ASFOURI / AFP