Bernie Sanders issues warning over US escalation of Ukraine conflict
Washington DC - As the Biden administration beats the drums of war over Ukraine, Senator Bernie Sanders is calling for a different solution to the conflict.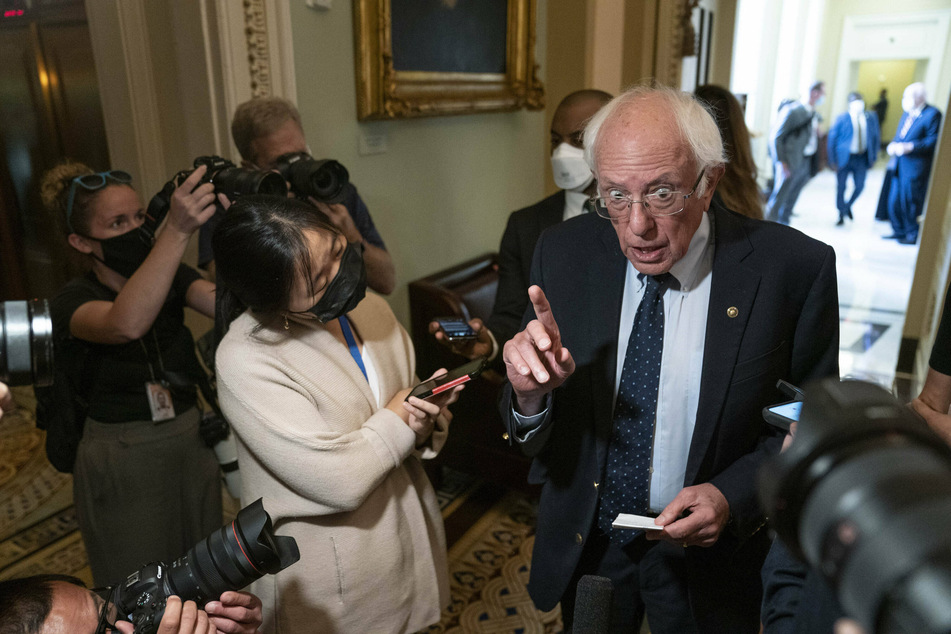 In an op-ed in the Guardian, Sanders urged the US to seek diplomatic solutions with Russia rather than war.
The Vermont senator argued that the results of war could be catastrophic, citing estimates that Ukraine alone could see over 50,000 civilian casualties. Those numbers could rise if the conflict spreads to other parts of Europe.
There would also be economic repercussions on energy, food, banking, and other sectors, Sanders said.
"And, by the way, any hope of international cooperation to address the existential threat of global climate crisis and future pandemics would suffer a major setback," he added.
Though he placed the blame for the conflict squarely on Russian President Vladimir Putin, he didn't let the US off the hook: "I am extremely concerned when I hear the familiar drumbeats in Washington, the bellicose rhetoric that gets amplified before every war, demanding that we must 'show strength,' 'get tough' and not engage in 'appeasement,'" he wrote.
"A simplistic refusal to recognize the complex roots of the tensions in the region undermines the ability of negotiators to reach a peaceful resolution."
Sanders clarified that context, saying after Ukrainian independence in 1991, Russian leaders voiced "legitimate concerns" that the North Atlantic Treaty Alliance (NATO) would expand, allowing the US and allies to situate military forces and weapons on its border.
Then he flipped the script, questioning, "Does anyone really believe that the United States would not have something to say if, for example, Mexico was to form a military alliance with a US adversary?"
In his view, the importance of prioritizing diplomatic solutions cannot be overstated to avoid the "worst European war in over 75 years."
Cover photo: IMAGO / UPI Photo