Biden promises diplomatic solution to Ukraine crisis in first meeting with German chancellor
Washington DC - President Joe Biden said that the US and Germany are working on a solution to the Ukraine crisis during German Chancellor Olaf Scholz's first visit to Washington on Monday.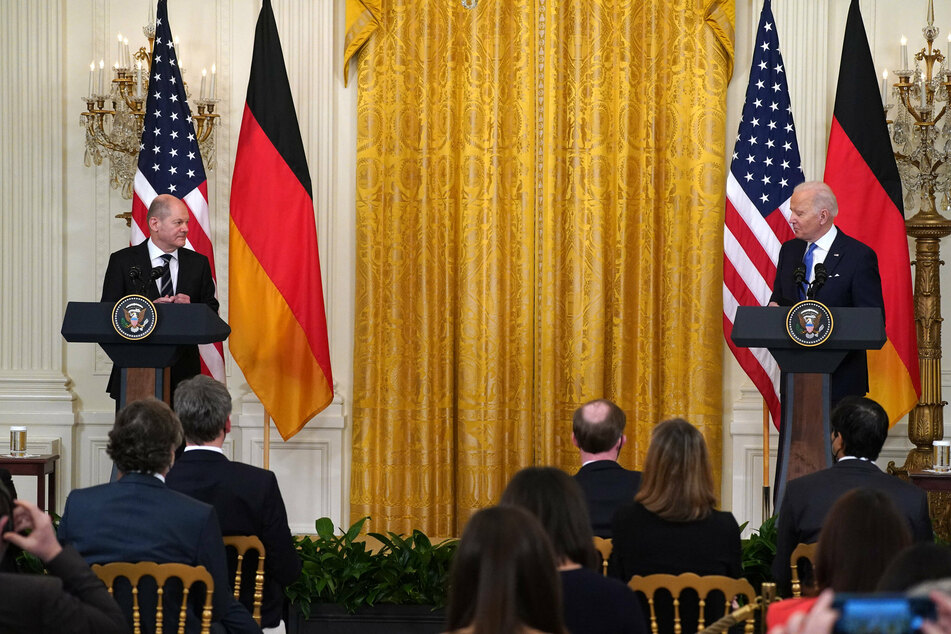 "Germany, the United States, together with our allies and partners, are working closely together to pursue diplomatic resolutions of this situation," Biden told a press conference with Scholz at the White House.

"And diplomacy is the very best way forward for all sides. We both agree, including best for Russia in our view. We have made it very clear, we're ready to continue talks in good faith with Russia."
Biden and Scholz, in his inaugural visit to Washington as German chancellor, emphasized the unity between their governments.
"Germany is one of America's closest allies," Biden said before the bilateral talks.
The chancellor added: "It's an important meeting and a very, very important time."
Scholz reaffirmed Germany's commitment to the Berlin-Washington alliance and said there would be "a very high price to pay if Ukraine is attacked militarily."
He said the details of that price had long been discussed and prepared with a view to rapid, decisive, and unanimous action.
Germany's commitment under the spotlight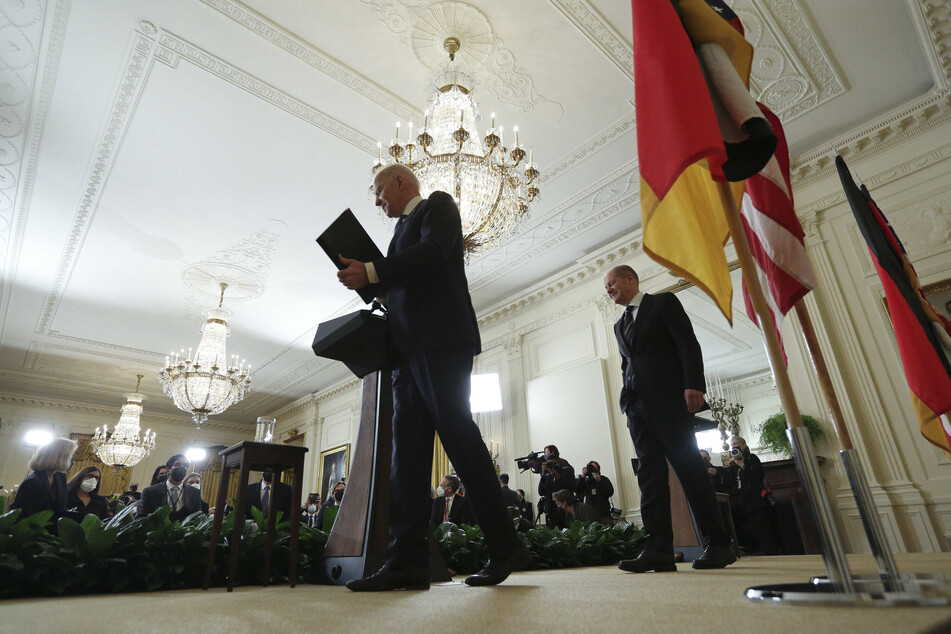 Scholz is on his inaugural visit to Washington after he succeeded Angela Merkel as chancellor in December, but the trip is anything but routine, with spiraling tensions at the Russian-Ukrainian border set to dominate the talks.
The stand-off has also called Berlin's commitment to its key US ally into question.
Doubts over the trans-Atlantic alliance have emerged due to Berlin's adherence to the Nord Stream 2 pipeline project with Russia, which the US and some Eastern European nations have strongly criticized, as well as its reluctance to send arms to Ukraine.
Ahead of Scholz's meeting with Biden, a high-ranking US government official stressed the importance of Germany in efforts to address the Ukraine crisis.
"We have been engaged very closely with our German partners, including the new German administration, over the two months since they've taken office," the official said in a phone call with journalists.
She added that Washington was working with Berlin "very closely" on the sanctions that would be put in place if Russia were to invade Ukraine.
The US administration has previously said that Nord Stream 2, which is not yet in operation, could be used as leverage against Moscow.
"Germany continues to be an important member of the trans-Atlantic alliance, with all of us working together to address different parts of the same problem," the US official said.
"I absolutely think that our countries are unified in terms of awareness of the risk of further Russian aggression to Ukraine," she added.
The end of the Nord Stream 2 pipeline?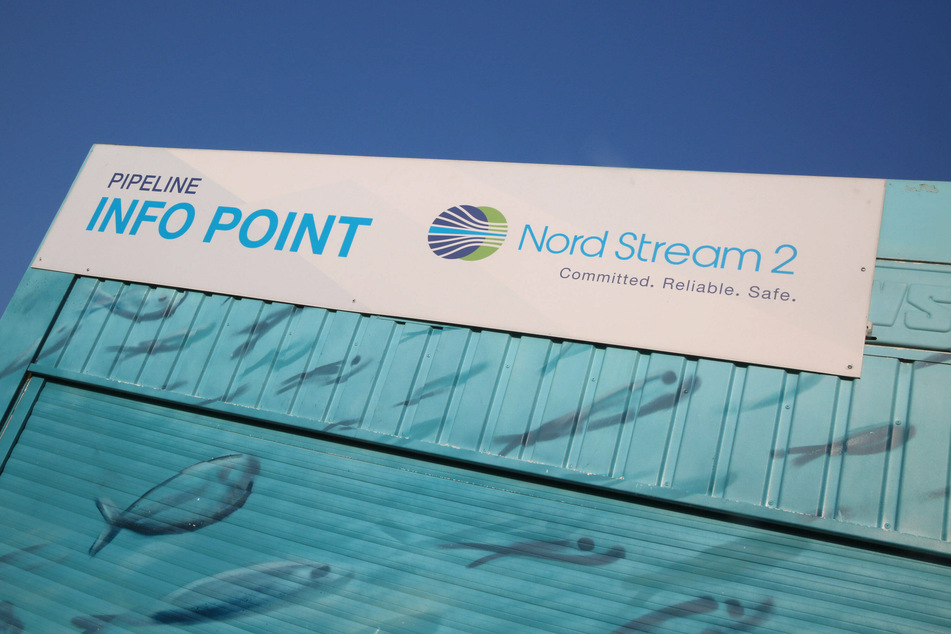 US officials including Biden have made it clear that a Russian invasion of Ukraine would spell the end of Nord Stream 2 from the US point of view.
At the joint press conference at the White House on Monday, Biden insisted that in the event of a Russian invasion of Ukraine, "there will be no longer a Nord Stream 2. We will bring an end to it."
It remained unclear whether Berlin had made a similar commitment.
"We are prepared to take all necessary steps together with our allies," Scholz told the Washington Post shortly before his trip, on being asked whether Germany would suspend the pipeline's commissioning if Russia were to invade. He did not specify Berlin's position further.
US Senate minority leader Mitch McConnell called for Scholz to clearly commit to ending the pipeline project if Russia invades and to help Ukraine with "legitimate military capabilities."
"It would be a powerful demonstration of German leadership for Chancellor Scholz to declare firmly and simply that Russian escalation in Europe will result in a termination – a termination – of Nord Stream 2. Not another pause, the end of the pipeline, period," McConnell said Monday in the Senate.
The US and its allies are intensifying their diplomatic and military efforts after Russia massed more than 100,000 troops near Ukraine's borders.
Cover photo: IMAGO / ZUMA Wire