Bernie Sanders reintroduces Medicare for All in the Senate
Washington DC - Bernie Sanders has reintroduced Medicare for All in the Senate, once again proving he puts people over profits!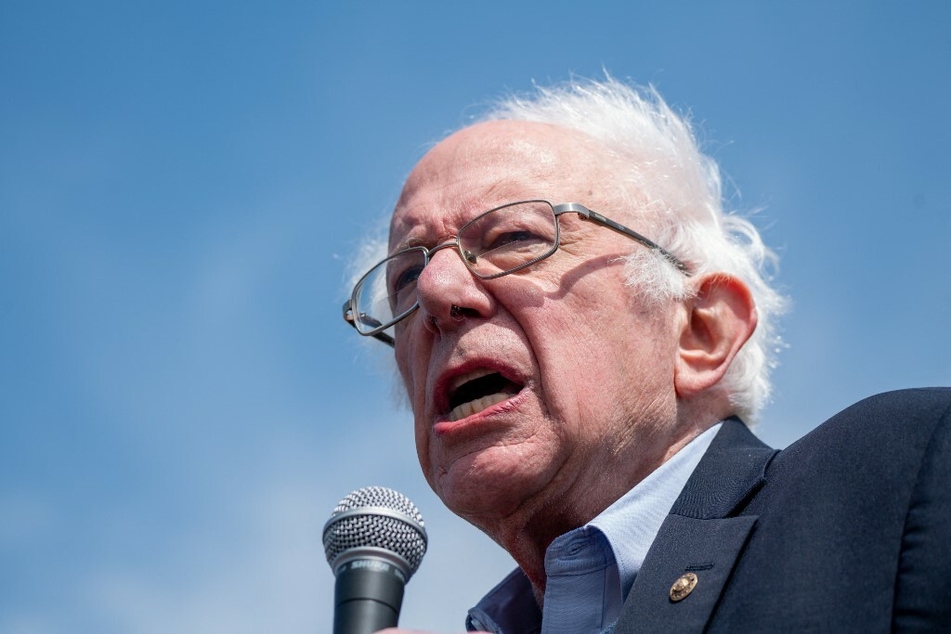 Sanders on Thursday revived Medicare for All legislation and kicked things off with a special Senate Budget Committee hearing on health care reform.
As chair of the committee, Sanders has a lot of say over the issues discussed, and it comes as no surprise that he would choose to focus on one of his signature policies – universal health care.
Thursday's meeting, live-streamed on social media, was the first-ever Senate committee hearing on Medicare for All – a health insurance system that would cover all US citizens and cut costs considerably for the average American.
In his opening remarks, the Vermont senator described the current US health care system as "dysfunctional," "extraordinarily wasteful," "expensive," and "cruel."
"The American people understand, as I do, that health care is a human right and not a privilege and that we must end the international embarrassment of our great country being the only major country on Earth that does not guarantee health care as a human right to all of its citizens," he continued.
Sanders then called out corporate greed as insurance and pharmaceutical companies rake in massive profits while everyday people struggle to get the care they need to survive.
"Healthcare is a human right that all Americans, regardless of income, are entitled to, and all Americans deserve the best health care that our country can provide," he insisted.
Sanders revives Medicare for All
With over 70 million Americans uninsured or under-insured, the need for health care reform couldn't be more urgent, the senator said, adding that Medicare for All "would save the average American family thousands of dollars per year."
Addressing fellow lawmakers, Sanders pointed out that the US spends over two times more per capita on health care than any other major country while also having the lowest life expectancy of any major country.
He is trying to address those disparities by proposing that the US move toward a Medicare for All system. The bill now has 15 co-sponsors in the Senate, while 122 members in the House support a similar proposal.
"Medicare for All will become the law of the land – if not now, then for the future – because this is what the American people want," Sanders declared.

Cover photo: DAVID DEE DELGADO / GETTY IMAGES NORTH AMERICA / GETTY IMAGES VIA AFP