Biden mulls sending US troops to Eastern Europe as Ukraine crisis escalates
Kyiv, Ukraine - NATO allies moved more ships and aircraft into the Baltics and Eastern Europe in a show of solidarity against Russian aggression toward Ukraine, as the Pentagon put 8,500 US troops on "heightened alert."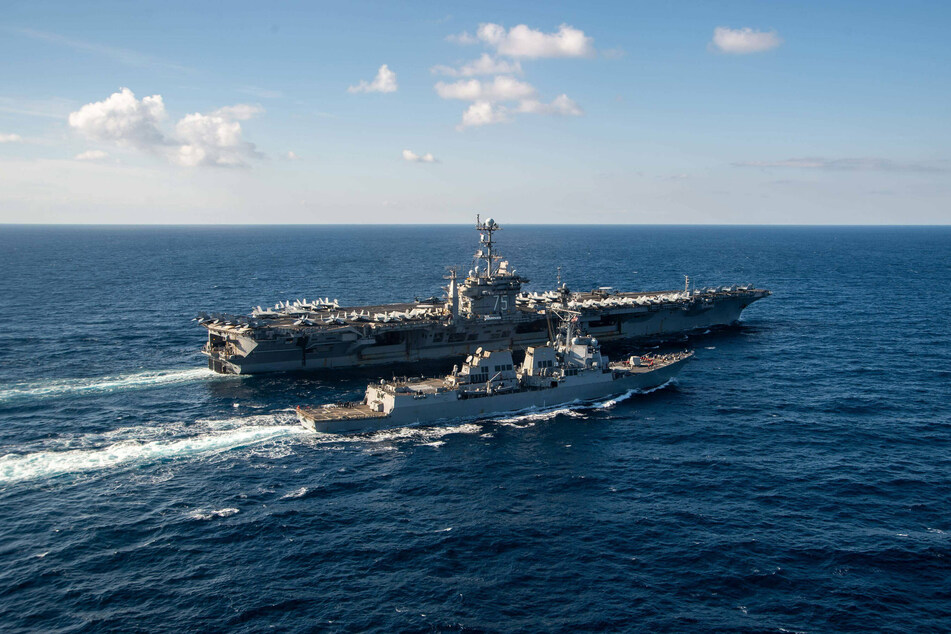 According to a report in The New York Times, President Joe Biden is considering sending several thousand US soldiers as well as warships and aircraft to NATO states in the Baltics and Eastern Europe.
This is in response to Russia's build-up of more than 100,000 troops plus heavy equipment along the eastern Ukraine border, which the West says could be the prelude to an invasion.
Russia is demanding security guarantees and an end to the eastward expansion of the NATO military alliance.
Moscow also objects to NATO military assistance to Ukraine, where a conflict has simmered in the east between Russian-backed separatists and Ukrainian forces since 2014.
A flurry of diplomatic activity aiming to break the impasse in the past few weeks – including at NATO, as well as direct talks with Moscow – have not calmed tensions so far.
The US and UK are withdrawing embassy staff members from Ukraine, while NATO decided to move more ships and aircraft to Europe.
In a round-up of recently announced contributions, NATO said Denmark would deploy a frigate to the Baltic Sea and send four fighter jets to Lithuania, Spain would contribute ships for NATO naval forces, France was ready to send troops to Romania, and the Netherlands would send two fighter aircraft to Bulgaria from April.
Britain and the Baltic states are planning to send arms to Ukraine, despite Moscow's protests. Over the weekend the US sent its latest shipment of "lethal aid" to Kyiv, over 90 tons including ammunition.
Russia, in addition to assembling more than 100,000 soldiers on its territory bordering Ukraine, has increased its presence in the Baltic sea, causing alarm in Sweden and Finland.
Russia warns of growing danger of assault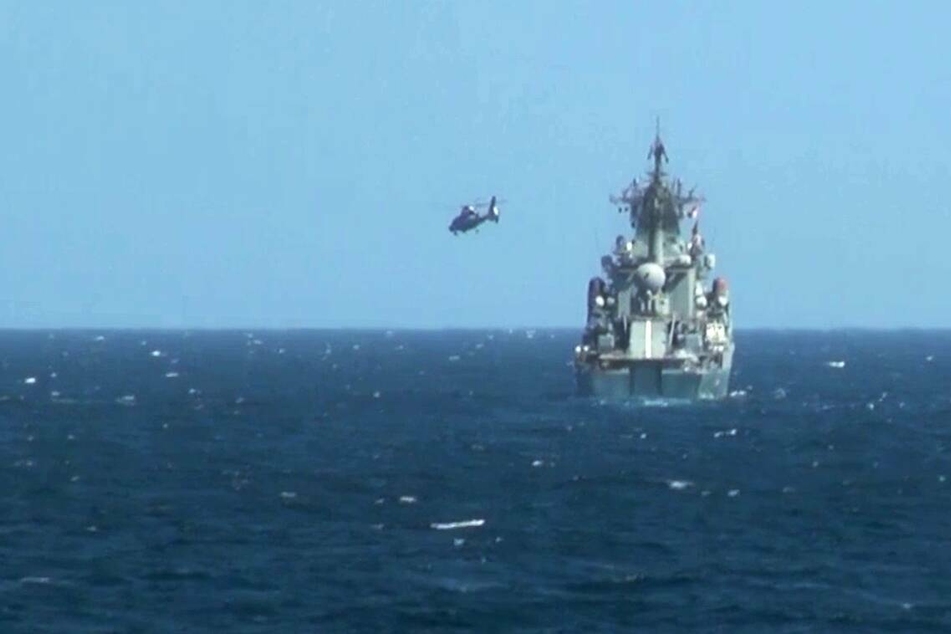 Moscow hit out at the latest deployment of NATO forces on Monday.
Kremlin spokesman Dmitry Peskov said the growing danger of an "assault" is actually from the Ukrainian side on areas controlled by pro-Russia separatists in the Luhansk and Donetsk regions of Ukraine.
"The danger is there, and it is very high now. It is higher than before," Peskov said.
Moscow also informed Ireland that it plans to conduct naval exercises of the island's south-west coast, something Irish Foreign Minister Simon said was "simply not welcome" at an EU foreign affairs ministers meeting in Brussels on Monday.
The 27 EU ministers are set to speak with their US counterpart Blinken about the NATO-Russia crisis who has been regularly briefing European governments throughout the security talks.
Lithuanian Minister for Foreign Affairs Gabrielius Landsbergis said the EU has to decide "whether we want to deter a war" and if not discuss other means like "sending ammunition supplies to Ukrainians, to defend themselves."
Spain, Luxembourg, and Germany called for dialog between both sides to continue.
On Monday, the European Union's top official proposed a new emergency financial support package for Ukraine worth more than $1.1 billion without specifying a timeframe or starting point for the funds could be disbursed.
EU foreign ministers later pledged again support for Kyiv's sovereignty and indicated they were exploring other means of offering Ukraine military support through training in a joint statement.
The US and its European allies held a call to coordinate their response to the situation on Monday evening and discussed preparations to impose massive sanctions on Moscow in the event of an incursion into Ukraine.
Cover photo: IMAGO / ZUMA Wire