Buffalo shooting: Victim's son gives powerful testimony at Senate hearing
Washington DC - Garnell Whitfield Jr., the son of one of the victims of the Buffalo supermarket shooting, spoke before Congress to demand lawmakers finally take action to end racial violence.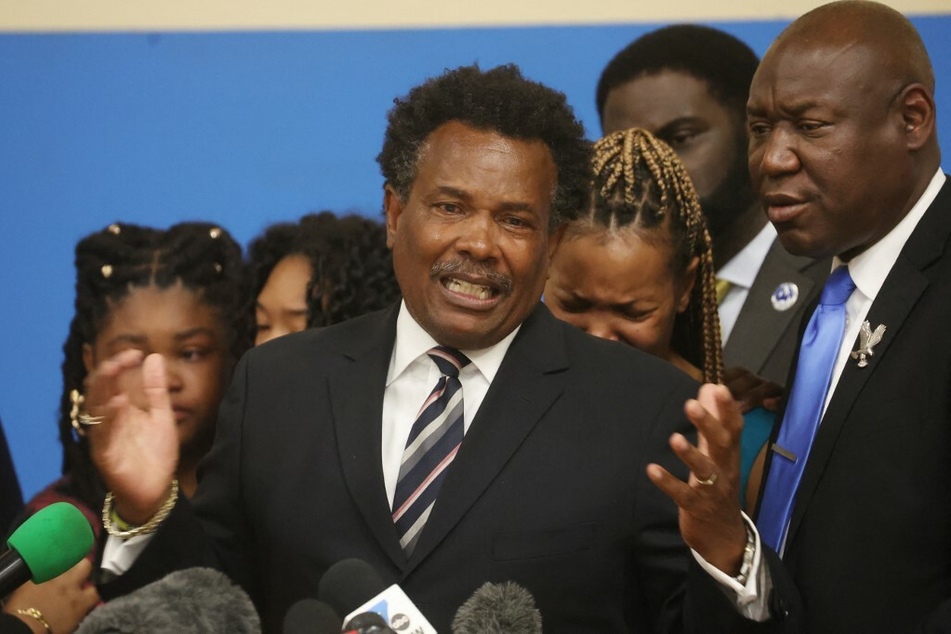 The Senate Judiciary Committee hearing, called Examining the "Metastasizing" Domestic Terrorism Threat After the Buffalo Attack, took place weeks after an 18-year-old white supremacist attacked a Buffalo supermarket in a predominantly Black neighborhood, killing ten.
The hearing was aimed at addressing white supremacist ideology as Congress debates a modest gun reform package in the wake of several deadly mass shootings.
Included among those who testified at the hearing was former Buffalo Fire Commissioner Garnell Whitfield Jr., son of 86-year-old victim Ruth Whitfield.
"This was an act of a person and he did not act alone," Whitfield said of the attacker. "He was radicalized by white supremacists. His anger and hatred were metastasized like a cancer by people with big microphones in high places screaming that Black people were going to take away their jobs and opportunities."
"Every enforcement agency charged with protecting the homeland has conducted risk and threat analysis and determined that white supremacy is the number-one threat to the homeland. And yet, nothing has been done to mitigate it or eradicate it," he continued.
He then had some tough words for lawmakers in Congress trying to uphold the status quo: "I ask every one of you to imagine the faces of your mothers, as you look at mine and ask yourself, is there nothing that we can do? Is there nothing that you personally are willing to do to stop the cancer of white supremacy... Because if there is nothing, then respectfully, senators, you should yield your positions of authority and influence to others that are willing to lead on this issue."
"My mother's life mattered. My mother's life mattered. Your actions here today would tell us how much it matters to you."
Whitfield demands greater action
After the hearing, Whitfield addressed the public at a press conference, once again demanding greater action to curb racial violence in America.
Surrounded by other victims' family members, he said, "It was hard to sit through some of this hearing. It was hard to sit silently and you see none of them here today. None of them here. I mean, they said what they said and ran out."
"Go chase them. Go find them. Make them answer tough questions," he told the media. "You guys asking us about what you think our solutions – you know, how to fix this thing. That's their job. If they're not going to do their job, then they shouldn't have the job."
"We're just asking for your support, your prayers, and we're going to stay strong."
Cover photo: SCOTT OLSON / GETTY IMAGES NORTH AMERICA / GETTY IMAGES VIA AFP