Ten dead after supermarket shooting by "white supremacist" in Buffalo
Buffalo, New York - Ten people have been killed in a supermarket shooting in Buffalo, Mayor Byron Brown confirmed on Saturday, in a racially motivated hate crime.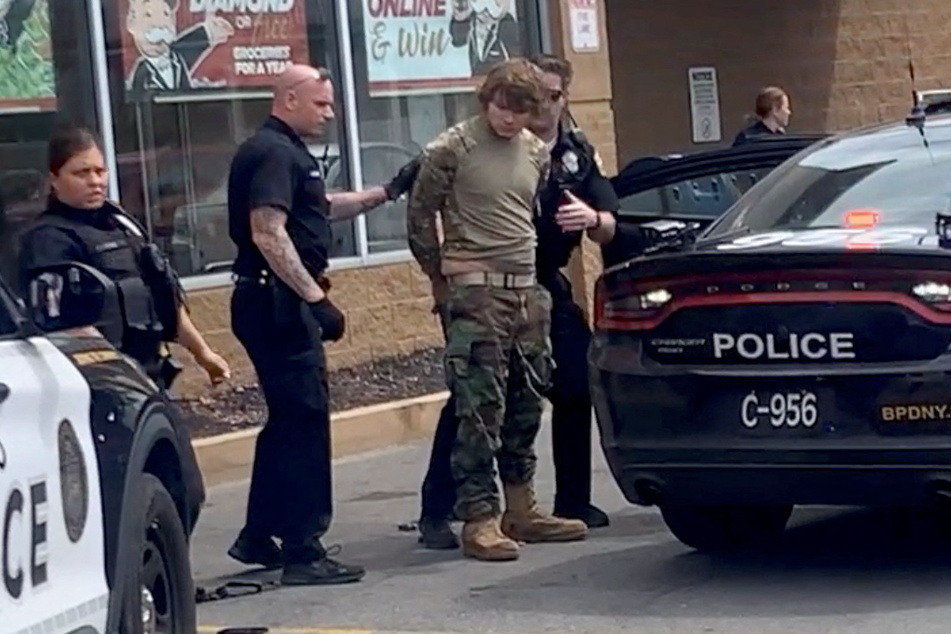 The suspect has been identified as Payton Gendron, and was arrested and arraigned on first-degree murder charges in court on Saturday evening. He was described as not being from the area and is thought to have travelled several hours to carry out the planned attack in Buffalo.
The 18-year-old shooter was white and 11 of the 13 victims were Black, law enforcement officials said at a news conference late Saturday afternoon. Three other people were wounded, The Buffalo News newspaper reported.
Police said the "heavily armed" perpetrator opened fire in the Tops Friendly Market parking lot around 2:30 PM ET before entering the store, where he resumed shooting.
Authorities confirmed that the assailant streamed the shooting in a live social media video.
The suspect was dressed in body armor and a helmet. Rep. Brian Higgins said the shooter was armed with a high-powered rifle inscribed with a racial epithet.
"There is no doubt this was a racially motivated attack," Higgins said.
Gendron pleaded not guilty and is being held without bail.
Buffalo shooting considered a hate crime by the FBI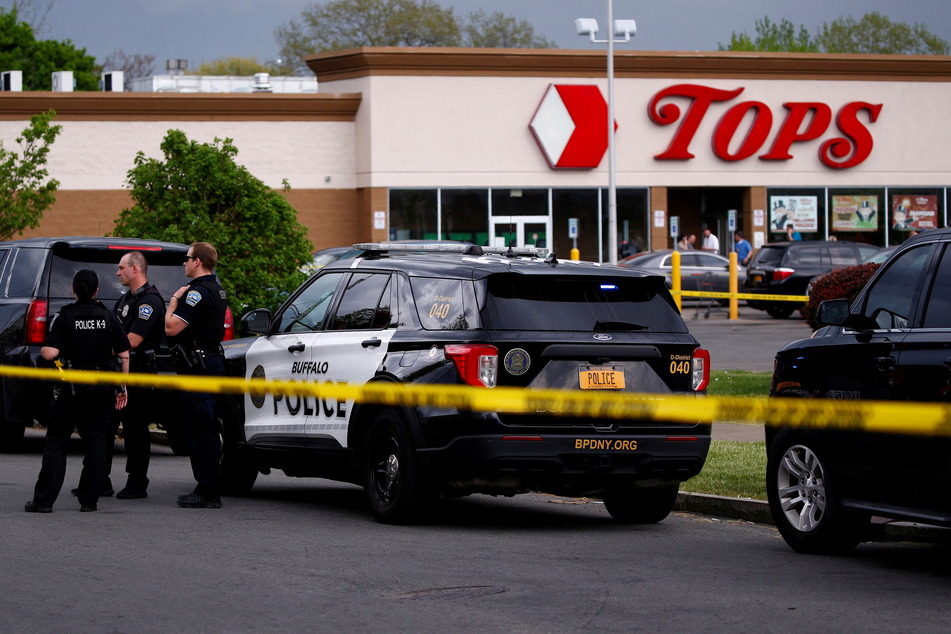 The shooter may have had a far-right motive for his crime. An investigator on the scene for the FBI said it was treating the incident as both a hate crime and a case of racially motivated violent extremism.
The Buffalo News quoted Erie County Sheriff John Garcia as saying "it was straight up, a racially motivated hate crime." Garcia added, "This person was pure evil."
"I'm on my way to Buffalo to assist with the response to today's shooting," New York Governor Kathy Hochul tweeted. "My heart breaks for the victims' families and for everyone impacted by this horrific and despicable act of violence."
She also called the suspect a "white supremacist" and condemned carried out the "heinous," "cold-hearted," "military-style execution" as people were buying groceries.
"It strikes us in our very hearts to know that there's such evil that lurks out there," she said.
Buffalo is the second largest city in the state after New York and has around 280,000 inhabitants.
Cover photo: REUTERS