Far-right Proud Boys leader charged over role in Capitol riot
Miami, Florida – Henry "Enrique" Tarrio, a leader of the far-right, white-supremacist Proud Boys group, was charged on Tuesday for his alleged role in the January 6 Capitol riot.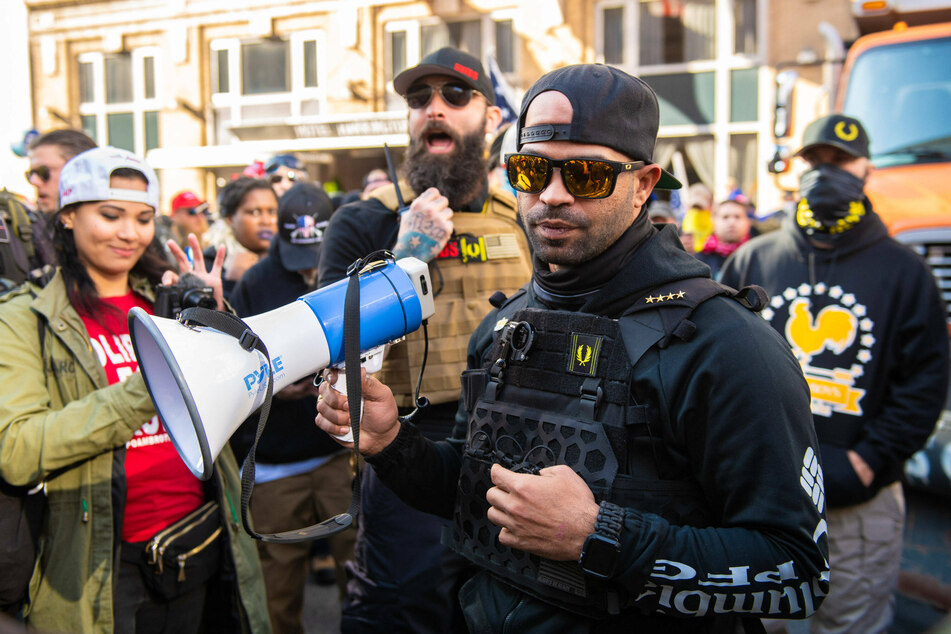 Two days before the Capitol attack, Tarrio was arrested in Washington DC for burning a Black Lives Matter flag in front of a historic Black church. A day later, he was released, but a judge ordered him to leave the city.
The new indictment says Tarrio didn't leave immediately as instructed, the Associated Press reported.
Instead, he allegedly met with Elmer "Stewart" Rhodes, leader of the far-right Oath Keepers militia group, in a parking garage for around half an hour.
"During this encounter, a participant referenced the Capitol," according to the indictment.
In December 2020, Tarrio reportedly received a document, called the "1776 Returns," detailing plans to take over "crucial buildings" in DC on January 6.
The document said they should have as "many people as possible" to "show our politicians We the People are in charge," the indictment alleges. Rioters intended to block the 2020 presidential election certification results after Donald Trump lost to Joe Biden.
"The revolution is important than anything," the person said.
Tarrio countered, "That's what every waking moment consists of ... I'm not playing games."
Tarrio was reportedly handcuffed by police and arrested on Tuesday in nothing but his underwear. His detention hearing for the current charges is set for Friday. In August, he was sentenced to 155 days in jail for his involvement in the flag-burning incident.
Rhodes has already been charged with seditious conspiracy along with 10 other Oath Keepers members.
More than 750 members charged with involvement in the riot have been Proud Boys members or associates.
Cover photo: IMAGO / MediaPunch