Leader of far-right Proud Boys released from jail
Washington, D.C. – The leader of the far-right group the Proud Boys was released from jail on Tuesday, just one day after he was arrested, and one day before supporters of President Donald Trump plan to gather in the US capital to protest the results of the November presidential election.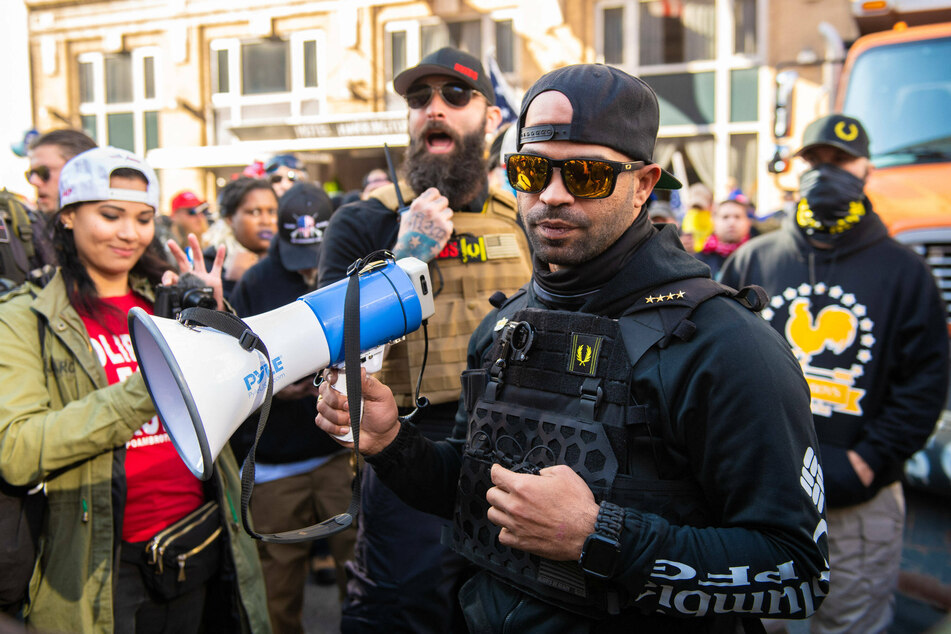 Video footage of Henry Tarrio, the chairman of the Proud Boys, showed him hugging supporters following his release.
Tarrio allegedly burned a Black Lives Matter flag at a historic Black church in the US capital. He faces charges for destruction of property, and a judge has ordered him to stay outside of Washington until his next court hearing.
He was also found with two firearm magazines with 60 rounds of ammunition, according to charging documents.
Congress will meet on Wednesday to count and confirm Electoral College votes from each US state, part of the process to confirm President-elect Joe Biden's victory in the US presidential election held in November.
Trump supporters, including the Proud Boys, are expected to descend on the capital to support Trump's baseless claims of voter fraud.
The Proud Boys gained national prominence following the first US presidential debate in October, when Trump spoke directly to the group and told them to "stand back and stand by."
Trump (74) plans to address his supporters in person in Washington, he wrote on Twitter, adding that he plans to speak at 11:00 a.m.

A crowd of several hundred supporters was already gathering in the city on Tuesday, a DPA reporter observed.
Washington Mayor Muriel Bowser urged capital residents to avoid confrontations with protesters ready to use violence.
Cover photo: Imago Images / MediaPunch