Karine Jean-Pierre makes history as new White House press secretary
Washington DC - Karine Jean-Pierre is the Biden administration's new White House press secretary, becoming the first Black person and out gay woman to serve in that role!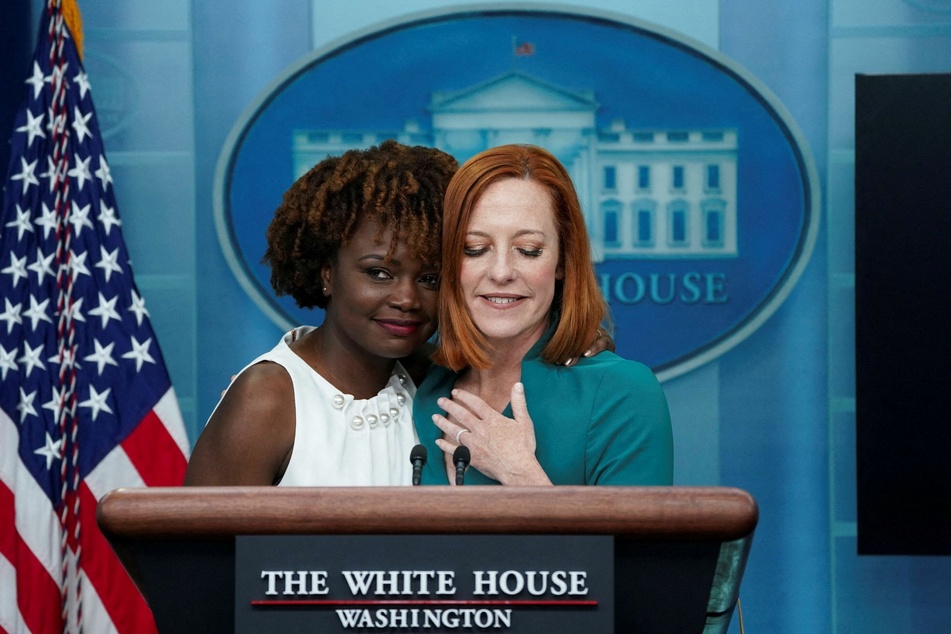 Jean-Pierre (44) will take over the briefing room lectern from Jen Psaki, who will step down May 13, the White House said. Psaki has served as President Joe Biden's press secretary since he took office in January 2021.

"Karine not only brings the experience, talent and integrity needed for this difficult job, but she will continue to lead the way in communicating about the work of the Biden-Harris administration on behalf of the American people," Biden said in a statement.
Among others who had been considered for the role were Kate Bedingfield and John Kirby. Bedingfield, the White House communications director and a longtime Biden aide, filled in for Psaki after she tested positive for the coronavirus in late March
Jean-Pierre, who was born in French Martinique and has been in the administration since Biden took office, will ascend to the administration's most public-facing role less than a month after the president – alongside Vice President Kamala Harris, a trailblazer in her own right – celebrated the successful confirmation to the Supreme Court of Judge Ketanji Brown Jackson, the nation's first Black woman justice.

Psaki, a veteran of the Obama administration whose occasional "Psaki bomb" bromides to reporters were celebrated by progressives on Twitter, leaves behind significant shoes to fill as she departs for a position as a host at MSNBC.
Biden praised the 43-year-old for her service, saying that she has "set the standard for returning decency, respect and decorum to the White House Briefing Room."
Cover photo: REUTERS