New York activists protest Gov. Hochul's plan to roll back bail reform
Albany, New York - New Yorkers rallied at the State Capitol on Monday to demand bail reform after Governor Kathy Hochul released her controversial 10-point public safety plan to roll back the modest protections that exist.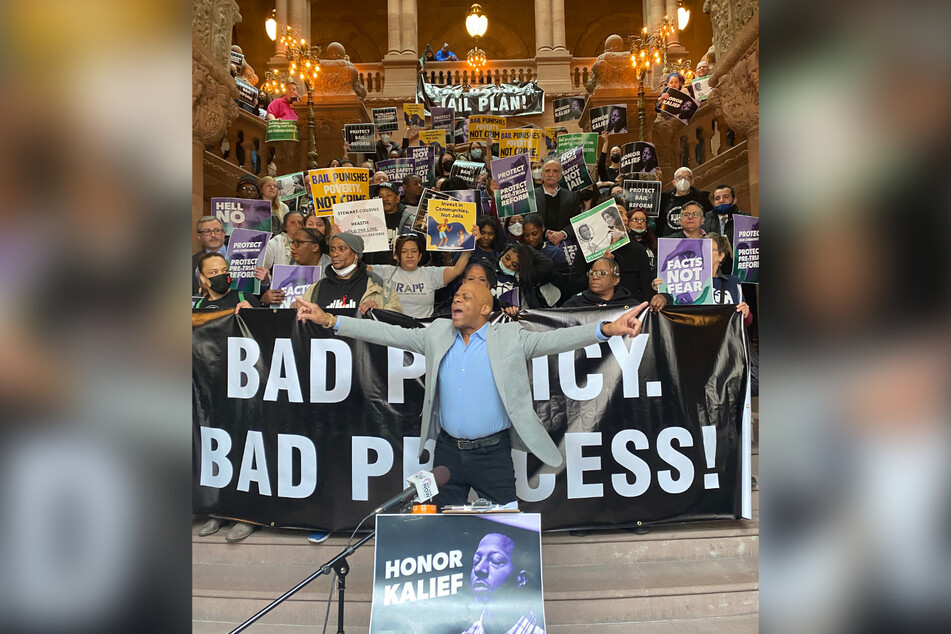 Chanting "Hell no to Cuomo 2.0," protesters rallied at the New York State Capitol on Monday to demand a stop to the Hochul administration's plan to take back recent gains in the bail reform movement.
Criminal and racial justice advocates in New York and across the country have long called for an overhaul of the cash bail system, which penalizes poverty and disparately impacts Black and brown Americans.
Under the governor's proposal, judges may consider "dangerousness" when setting or denying bail, and the number of offenses for which they can order bail would be increased.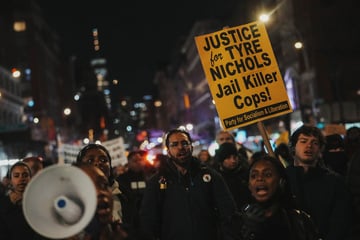 Alarmingly, teens caught with guns could be charged in criminal rather than family court – reversing a decision made under Hochul's predecessor, Andrew Cuomo.
Hochul wants the changes to be incorporated in the state's budget, to be passed by April 1. The news comes even as two people have already died this year at Rikers Island, New York City's notorious pretrial detention center.
Activists and progressive politicians are demanding measures that don't further victimize marginalized and impoverished communities. They are urging lawmakers to support an alternative 10-point plan put forward by the state's Black, Puerto Rican, Hispanic, and Asian (BHPA) Legislative Caucus.

That proposal calls for increasing investments in mental health services and youth programs, reducing wait times for public transit, and expanding access to education at all levels, among other measures.
A group of counter-protesters, representing law enforcement, Republican politicians, and other conservatives, also set up shop at the Capitol on Monday, prompting comparisons to Jim Crow-era crackdowns on Civil Rights developments.
Cover photo: Screenshot/Twitter/Center for Community Alternatives