New York sets aside funds to expand healthcare access to undocumented residents
Albany, New York - Immigrants' rights advocates celebrated after New York state lawmakers released their budgets on Monday, which included funds to expand healthcare coverage for tens of thousands of people.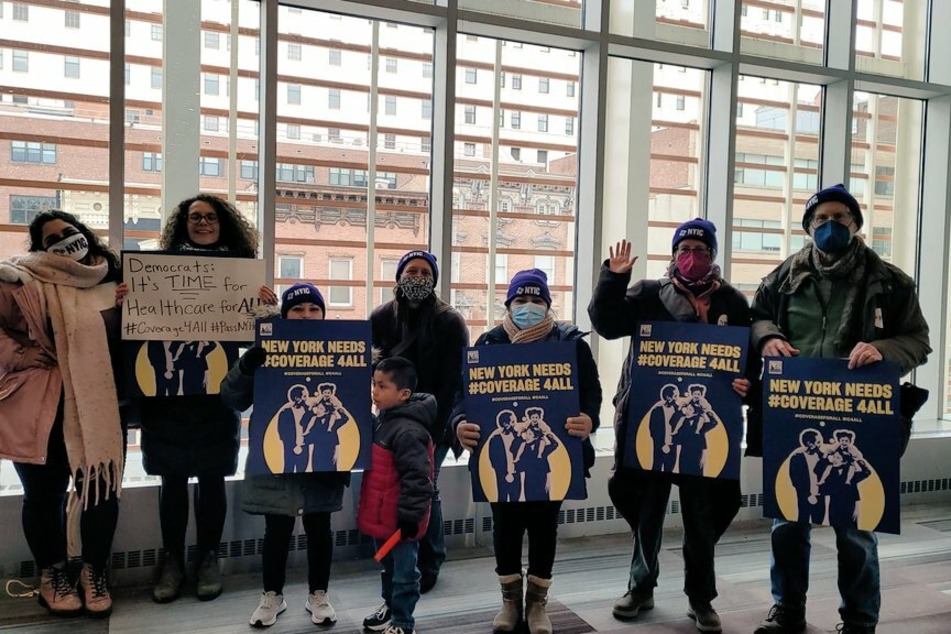 The New York Assembly and Senate released their one-house budgets, which included $345 million for Coverage for All legislation.
If enacted, the state-funded program would expand healthcare coverage to over 150,000 low-income New York residents unable to access existing options due to their immigration status.
The Coverage for All Coalition praised the decision in a statement: "By their actions, [state lawmakers] have shown they understand that to build a healthier New York, all New Yorkers must be able to access health insurance coverage."

"Immigrant communities have been on the frontlines, disproportionately exposed to the deadly virus, without the necessary health care to keep them safe and provide protection from chronic illness. Especially in the midst of a pandemic, New Yorkers should not have to worry about accessing medical assistance due to a lack of health insurance," they continued.
"We call on Governor Kathy Hochul to ensure that the final state budget fully funds this program to expand immigrants' access to affordable, quality health coverage. New York can lead the nation by investing and improving our health care system to ensure all people, regardless of their immigration status, are able to obtain preventative care, receive the medications they need, and live healthier lives."
While undocumented adults may be eligible for Emergency Medicaid in severe situations, they are barred from public or marketplace insurance, making it hard for many to access primary or preventative care. All aged 19 and below are eligible through Child Health Plus.
The inclusion of Coverage for All funds in the state budget is a promising first step toward expanding healthcare access for all New Yorkers.
Cover photo: Screenshot/Twitter/Kayla Kelechian