Progressives back down as Biden's Build Back Better agenda hangs in the balance
Washington DC - There's finally some movement in the infrastructure bill stalemate – but it doesn't look good for voters urging progressives to stand strong on the Build Back Better Act.
House Progressive Caucus Chair Pramila Jayapal told CNN on Monday afternoon that the lower chamber could vote on the $1.2-trillion Bipartisan Infrastructure Framework (BIF) and the $1.75-trillion Build Back Better Act (BBB) "as soon as tomorrow."
Final details are still being ironed out around drug pricing, immigration, and child care, but once that's done, the House will vote on both bills, she said.
Previously, progressives insisted they would not vote on the legislation until they were sure Senate holdouts Joe Manchin and Kyrsten Sinema were on board with the social spending.
"The President said he thinks he can get 51 votes for this bill. We are going to trust him. We are going to do our work in the House and let the Senate do its work," Jayapal said of the BBB. "But we're tired of, you know, just continuing to wait for one or two people."
"We had called for a Senate vote some time ago, but we backed off of that position in deference to the President and with trust in the two senators and the rest of the Senate," she clarified.
"And we now have said that we will vote for both bills in the House together. And that's what we're going to do."
Progressive leadership trusting Biden to deal with Manchin and Sinema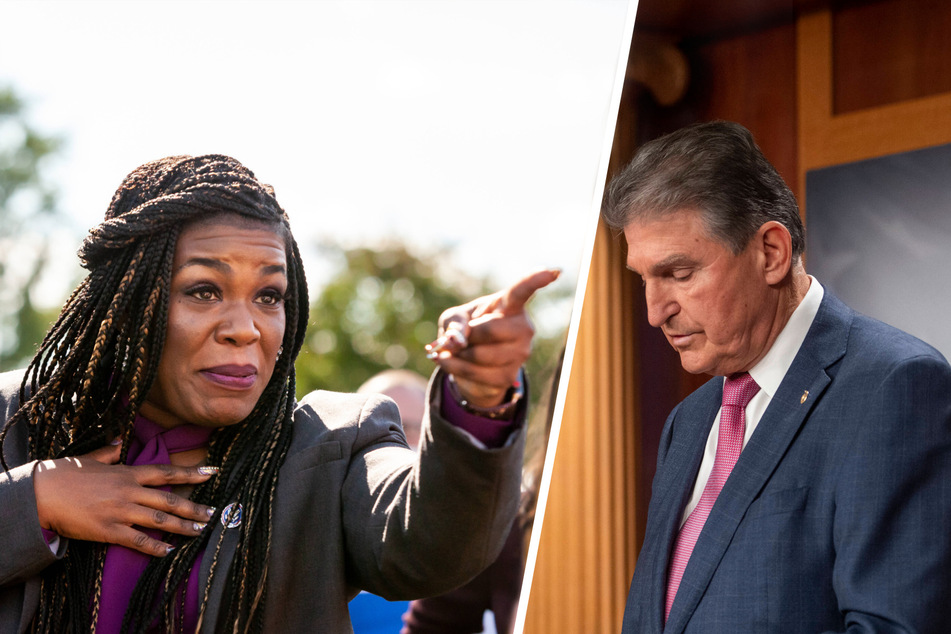 But trusting Biden to make Manchin get on board comes across as hopeless, especially after the West Virginia senator said he won't support the bill until he gets further clarification on how it will impact the economy and national debt.
"We must allow time for complete transparency and analysis on the impact of changes to our tax code and energy and climate policies to ensure that our country is well-positioned to remain the superpower of the world," Manchin said at a Monday press conference.
With Biden in Scotland at COP26, progressives are likely feeling the pressure to finally put the bills to a vote. After all, it doesn't reflect very well on the president or the US government to be speaking on America's leading role in the climate fight when Congress can't even pass climate action funding measures.
But many voters are disappointed in what they see as a capitulation from progressives. The fact that Bernie Sanders' original proposal of $6 trillion has been reduced to a mere $1.75 trillion over ten years doesn't help.
Missouri Rep. Cori Bush warned of the consequences of not passing the BBB in a Monday statement: "Joe Manchin's opposition to the Build Back Better Act is anti-Black, anti-child, anti-woman, and anti-immigrant. When we talk about transformative change, we are talking about a bill that will benefit Black, brown and Indigenous communities."
"Those same communities are overwhelmingly excluded from the bipartisan infrastructure bill. We cannot leave anyone behind."
Will the Squad vote to pass the reduced BBB, or will they vote no on the deal? It seems the American people won't have to wait long to find out.
Cover photo: Collage: IMAGO / ZUMA Wire