Texas school shooting survivor who had to cover herself in blood gives harrowing House testimony
Washington DC - Miah Cerrillo, an 11-year-old survivor of the Uvalde school shooting, testified along with other community members during a House Oversight Committee hearing on Wednesday.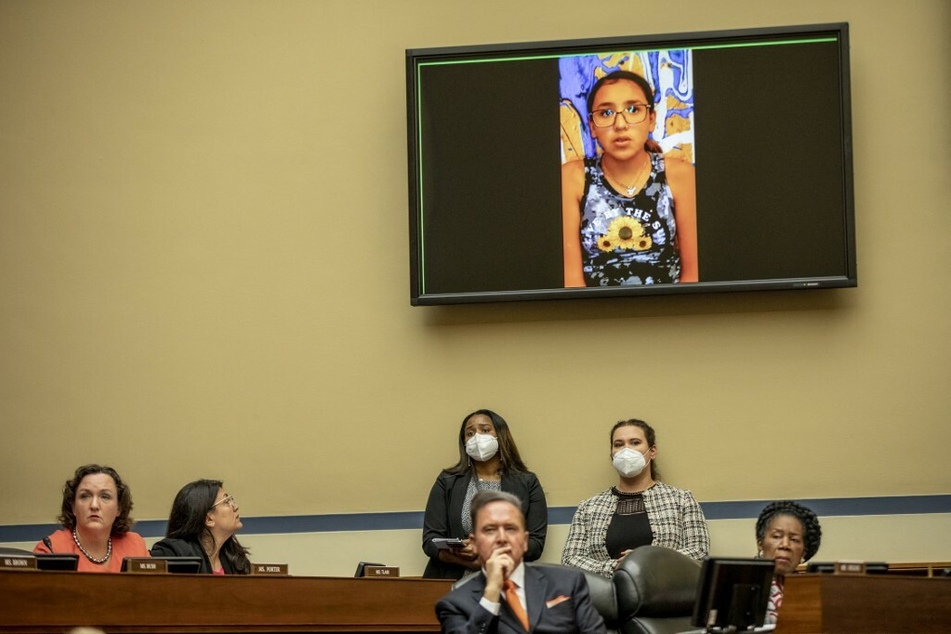 The fourth grader was one of the Robb Elementary School students who survived a deadly mass shooting that left 19 children and two adults dead.
The House Oversight Committee, chaired by Democratic Rep. Carolyn Maloney, held a hearing in the aftermath of the shooting called The Urgent Need to Address the Gun Violence Epidemic.
Cerrillo shared her story with congressional representatives in a pre-recorded video message, saying that the class was watching a movie when their teacher received an email.

The teacher went to the hallway, made eye contact with the shooter, and locked the door, before telling the students to hide. The shooter then entered the classroom through an adjoining door in the neighboring room.
"He shot my teacher and told my teacher good night and shot her in the head," she said. "And then he shot some of my classmates and the white board."
The gunman also shot her friend who was next to her.
"I thought he was going to come back to the room, so I grabbed the blood, and I put it all over me," she said. "I just stayed quiet, and then I got my teacher's phone and called 911."
When asked what she hopes will change, Cerrillo replied that she wants to "have security." She shook her head when asked if she feels safe at school, saying, "I don't want it to happen again."
When asked if she thinks it will happen again, she nodded her head in the affirmative.
Cerillo's father also testifies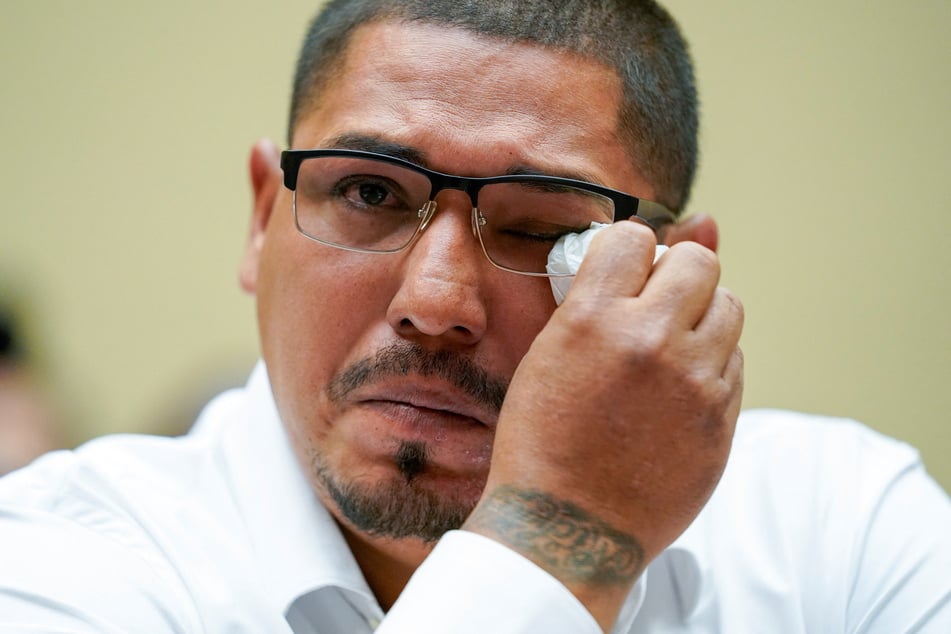 The fourth grader's father, Miguel Cerrillo, also appeared before the representatives in person.
"Today, I came because I could have lost my baby girl," he opened.
"She is not the same little girl that I used to play with and run with and do everything because she was daddy's little girl," he said of his daughter. "She's everything not only for me but her siblings and her mother."
"I thank y'all for letting me be here and speak out, but I wish something would change – not only for our kids but every single kid in the world because schools are not safe anymore. Something needs to really change."
The House is set to vote this week on legislation that would tighten gun laws, but those measures face stiff odds in the Senate.
The Senate is currently engaged in bipartisan negotiations on gun laws, but the measures being floated are much narrower than those under consideration in the House.
Cover photo: Jason Andrew / POOL / AFP