US election 2020: first Trump-Biden debate devolves into chaos
Cleveland, Ohio - Just over a month before the US presidential election, incumbent Donald Trump and challenger Joe Biden traded insults and attacks in a wild televised debate that left many viewers angry.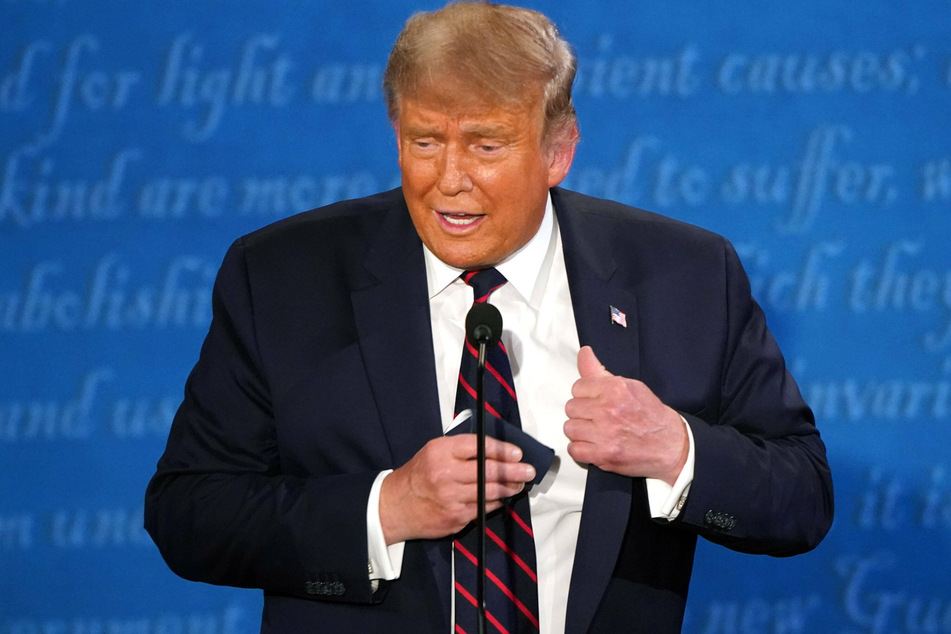 The topics discussed and the extremely divergent positions highlighted the rifts in American society and politics.

So did the nasty tone, with the two candidates repeatedly making personal jabs. "You are the worst president America has ever had," Biden (77) said at one point. Trump responded by honing in on the former vice president's son, Hunter Biden, claiming he was dishonorably discharged from the Army for drug use. Biden denied the accusation.

The most important issues brought up during the debate were the coronavirus crisis, climate change, and racial injustice.
Opposing views on the pandemic and the environment
The polar-opposite views on the pandemic were on full display, as Trump charged Biden with wanting to impose another lockdown. The Democratic candidate shifted the focus to the president's handling of the crisis, saying that he had acted "totally irresponsibly" and endangered thousands of lives.
Biden also announced that he would reverse Trump's decision to withdraw from the Paris Agreement on climate change.
Trump fired back by claiming that Biden was pursuing unaffordable environmental initiatives and that he wanted to restrict air traffic.
Trump refuses to condemn white supremacists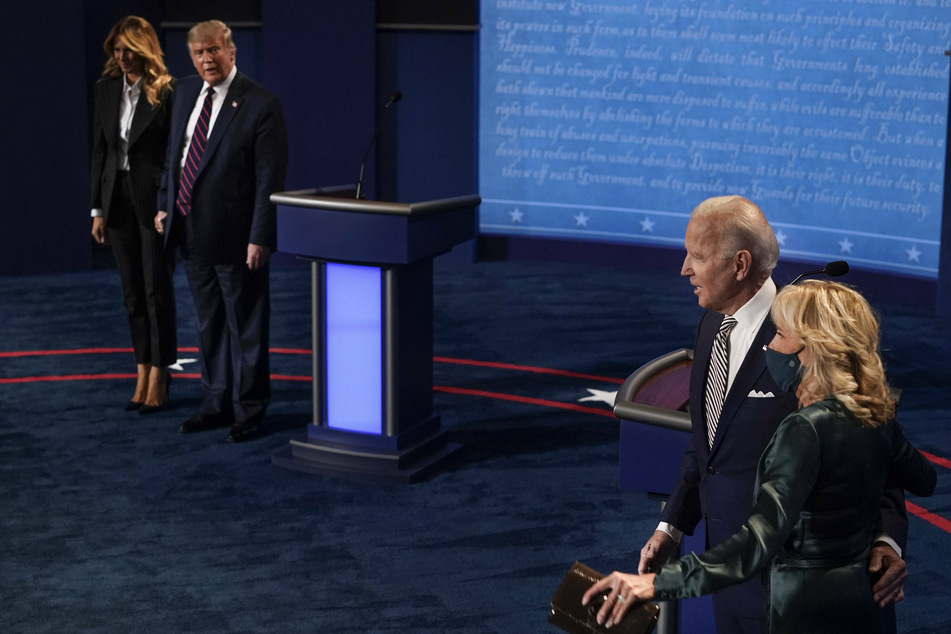 A particularly sensitive topic was that of racism and it also led to one of the most controversial moments of the debate.
Biden Trump described Trump as a racist and said he was only capable of further stoking up "racist hatred" in the wake of George Floyd's murder.

Trump countered by arguing the government had restored calm in Minneapolis and other cities beset by protests against racial injustice and police brutality. "Because we believe in law and order and you don't," he added.
But when moderator Chris Wallace prompted the president to explicitly condemn the white supremacist groups that have given their support, Trump pivoted to the danger posed by the far left.
At Wallace's insistence, Trump addressed one far right group directly, but only told the Portland-based Proud Boys to "stand back and stand by."
Americans found the first TV duel exhausting
Trump also repeated his unfounded claims of voter fraud and again refused to commit to a peaceful transfer of power if he loses the election. "I hope it will be a fair election," the incumbent said. Biden advised Americans to vote "whatever way is the best way for you," whether by mail or at the ballot box, and said he would accept the final result.
According to a CBS poll, a majority of Americans were not impressed with the first televised debate. When asked how it made them feel, 69% said they were annoyed. Joe Biden was declared the winner by 48% of respondents, while President Donald Trump convinced 41%.
Two more debates are planned for October 15 and 22.
Cover photo: imago images / UPI Photo