Walker and Warnock's Georgia Senate race heads to runoffs as Senate control hangs in the balance
Atlanta, Georgia - The balance of power in Congress is hinging on the outcome of several races, such as the Senate race between Republican Herschel Walker and Democrat Raphael Warnock, which was sent to a runoff election.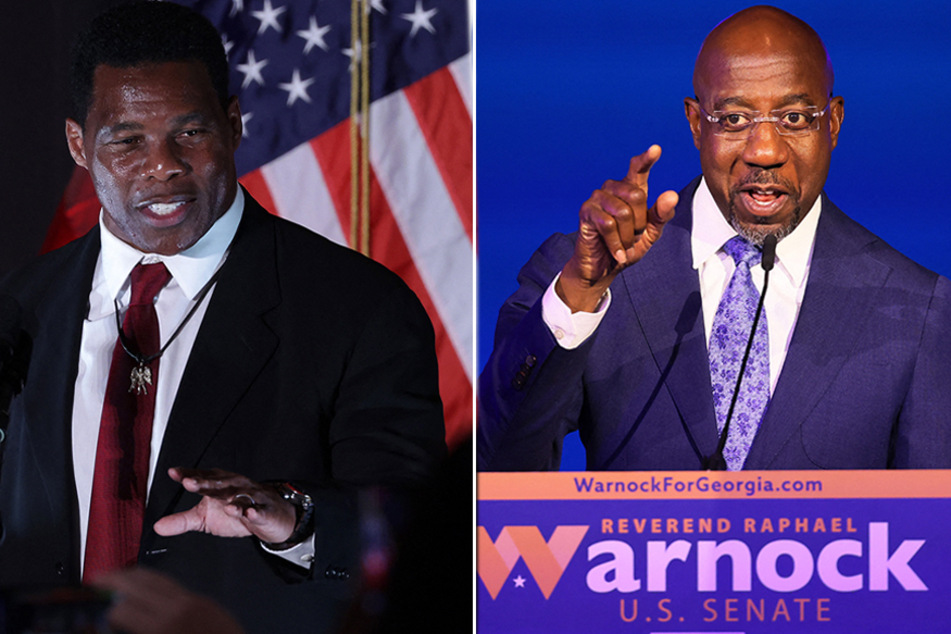 The full results of midterm elections decide who will call the shots in Congress and what President Joe Biden, a Democrat, can still do politically in the next two years before the 2024 presidential election.

A clearer picture of Tuesday's election was emerging as results came in from several closely fought races. Democrats currently control both the House of Representatives and the Senate.
By Wednesday, it was obvious that three states – Arizona, Georgia and Nevada – were set to determine control of the Senate.
This year, 35 of the 100 Senate seats were contested. The current Senate is split 50-50, with Vice President Kamala Harris able to cast a tie-breaking vote for the Democrats.
There was still the possibility that Biden's Democrats could defy the historical odds for midterm elections - which typically favors the party out of power - and hold on to the upper chamber.
Georgia is set to go to a runoff election on December 6, as neither Democratic Senator Raphael Warnock and Trump-backed former football star Herschel Walker brought in more than 50% of the vote, according to projections from the New York Times.

But the outcome of the Georgia runoff may not matter as to the control of the Senate.
Who will take control of the Senate?
If Republicans are successful in both Arizona and Nevada, then they will take the majority. A significant number of votes were yet to be counted in those states.
CBS projected Democrats so far have won 200 seats and Republicans 210 – both parties still short of the 218 needed for a majority.
Former President Donald Trump endorsed candidates by the dozen ahead of the 2022 midterms, but election night showed that Trump's influence does, in fact, have its limits.

Some particularly outspoken and sometimes radical candidates he aggressively supported wound up losing, including controversial TV doctor Mehmet Oz, for example, who lost to Democrat John Fetterman for a Senate seat in Pennsylvania.
Governors can wield significant power in elections, as they are involved in confirming presidential results in the United States.
Cover photo: Collage: Alex Wong & Michael M. Santiago / GETTY IMAGES NORTH AMERICA / Getty Images via AFP